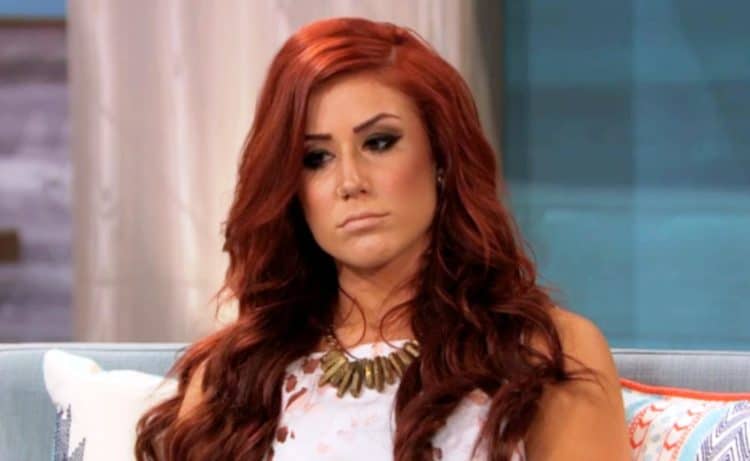 For more than a decade, Chelsea Houska was a fixture in the reality TV world. After starting her journey on 16 and Pregnant, Chelsea became one of the stars of the spin-off series Teen Mom 2. For years, fans got an inside look at Chelsea's life and her journey as a young single mother. Over time, however, Chelsea's life evolved and so did the things she wanted for herself. She found happiness, got married, and had more children. After nine seasons on the show, Chelsea decided to leave the cast of Teen Mom 2. Although lots of fans were saddened by the decision, Chelsea insisted that it was the best decision for her and her family. However, in her time away from the show, many people have wondered what Chelsea has been up to. After all, leaving the show was essentially the equivalent of quitting her job. Keep reading to find out what Chelsea Houska has been doing since parting ways with Teen Mom.
Why Did Chelsea Leave Teen Mom?
It's no secret that finding consistency in the entertainment industry isn't an easy thing to do. That being said, the fact that Chelsea had been on the same show for over a decade was a pretty sweet gig. Most people probably would have chosen to ride it out for as long as possible which made her decision to leave even more shocking. Initially, people thought Chelsea was leaving the show so that she and her husband, Cole, could have their own spin-off. However, it was eventually determined that that wasn't the case. During an interview with E! News, Chelsea opened up about her decision to leave the show. He stated, "There just came a point—and I think it was a buildup almost—this feeling in my gut, or my heart, I guess. It just didn't feel like I was supposed to be on that show anymore. There were conversations that [my daughter] Aubree and I were having from time to time, and there came a point where I was just worried because I don't want her to ever be like, she can't tell me things because it's going to be aired to millions of people or whatever." Chelsea also said, "When she was little, the stuff that was going on with her dad and stuff, it was from my point of view, and as she got older, it started coming from her point of view. I think that deserves to be private for her. That was ultimately what kind of pushed me to decide to step away and leave that chapter of life". While it was sad to see her go, Chelsea certainly isn't the first reality TV star to decide that a life in front of the cameras no longer suits her.
What Has She Been Up To Since Her Departure From The Show?
Even though walking away from Teen Mom 2 was somewhat of a risk for Chelsea, the decision seems to be working out just fine for her. For starters, not being on the show has given her the chance to enjoy life with her family with an added sense of privacy. Based on her Instagram account, it's clear that the now mother of four has been living it up and cherishing quality time with her loved ones. However, everything hasn't been all fun and games. Chelsea is still all about her business and she's a very proud entrepreneur. She owns two companies, Aubree Says and Belle & Rae Co. The former is a home decor company while the latter is a collection of presets that can be used to enhance photos in Lightroom. Those aren't the only things Chelsea has going for her, though. She is also getting ready to make a return to reality TV. She and her husband, Cole, are going to be the stars of their own show on HGTV that will potentially be called Farmhouse Fabulous which is set to premiere in 2023. Season one of the show will consist of six episodes and will follow the couple as they help others renovate their homes. Since this show won't be focusing on Chelsea's personal life, it's easy to see why she decided to take advantage of the opportunity. HGTV hasn't released any additional information on the show yet, but more details will likely be revealed as we get closer to the premiere date. Not only will Chelsea's existing fan base be excited to see her back on TV, but this series will also appeal to people who love home design and renovation projects.
Tell us what's wrong with this post? How could we improve it? :)
Let us improve this post!