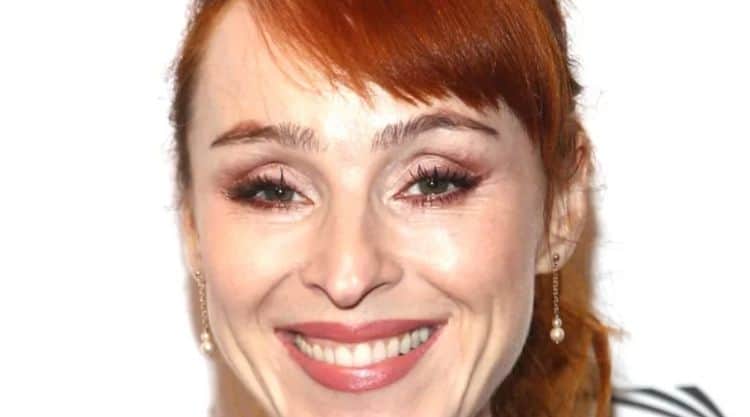 If you're a science-fiction fan, then Ruth Connell's face is one you're probably pretty familiar with. From 2014 to 2019 she had a recurring role on the popular series Supernatural. In the series, she portrayed two characters: Rowena and Michael. Being on the show allowed Ruth to grow her fan base, and she became a favorite among many viewers. However, after leaving the show, Ruth's on-screen presence has been far less consistent. Unfortunately, she hasn't had any major roles since Supernatural. This had led many people to wonder what she's been up to over the last few years, and if she has plans to return to the spotlight in a major way. Continue reading to find out what happened to Ruth Connell.
Ruth's Acting Journey
Ruth has spent a good portion of her career working in the American entertainment industry, so many people have probably assumed that she is originally from the United States. In reality, though, she was born and raised in the United Kingdom. Although she doesn't come from a family with a history in the arts, Ruth was introduced to performing at an early age when she began taking dance lessons with her cousin. However, it didn't take long for people to realize that she was working with some special talent.
Eventually, her love for dance eventually turned into a love for acting. She went on to study at the Rose Bruford College of Speech and Drama in London where she earned a degree in acting. In the early 2000s, she began her acting career on the stage. Ruth made her first on-screen appearance in 2003 with a small role in a documentary called Meades Eats. However, it would take nearly a decade for Ruth's on-screen career to really start gaining traction.
During the 2010s, she really started to hit her stride and she began landing roles in various movies. She also found some success through voice acting, and she voiced characters in video games like Disney Infinity: Marvel Super Heroes and LEGO The Incredibles. In 2011, she decided to relocate to the United States which allowed her to expand her reach even further. Just a few years later, she landed her role in Supernatural which has been her biggest opportunity to date. The role allowed her to share her talents with a wide audience and it helped Ruth grow her fan base.
What is Ruth Doing Now?
Since her time on Supernatural, Ruth has only made a handful of on-screen appearances with the most recent being in a 2021 episode of Doom Patrol. There doesn't seem to be any specific information out there that explains why she's been on a hit of a hiatus, but the good news is that she won't be gone from our screens for long.
Outside of her career, Ruth has always been fairly private when it comes to her personal life. However, based on her Instagram profile, she appears to be enjoying life as much as possible. She loves traveling, spending time outdoors, and hanging out with her fur babies. She has also been in a relationship with actor Rob Benedict for several years.
Her fans will also be happy to know that she has an account on a website called Cameo. Through Cameo, she records and sells personalized video shoutouts that are great for birthdays, graduations, and other special occasions. Unfortunately, she doesn't seem to be taking orders at the moment, but those who are interested can sign up to be notified when she's back in action.
What's Next for Ruth?
Remember when I said that Ruth wouldn't be gone from our screens for much longer? I wasn't exaggerating. In fact, part of the reason her appearances have been so sporadic recently is that she's currently working on things. According to her page on IMDB, Ruth has a few projects in the pipeline. She is currently filming a movie called Nandor Fodor and the Talking Mongoose and a TV series called Dead Boy Detectives. Ruth will also be in an upcoming film called Hexengeddon. Sadly, there is no information on the exact date that any of those projects will be released.
Even though Supernatural is still the biggest role she's had, that probably won't be the case for the rest of her career. With her level of talent and experience, we know that we're going to see her in plenty more things in the years to come. While it's true that Ruth doesn't always get the credit she deserves, there are lots of people out there who love her work and are looking forward to seeing what she does next.
Tell us what's wrong with this post? How could we improve it? :)
Let us improve this post!