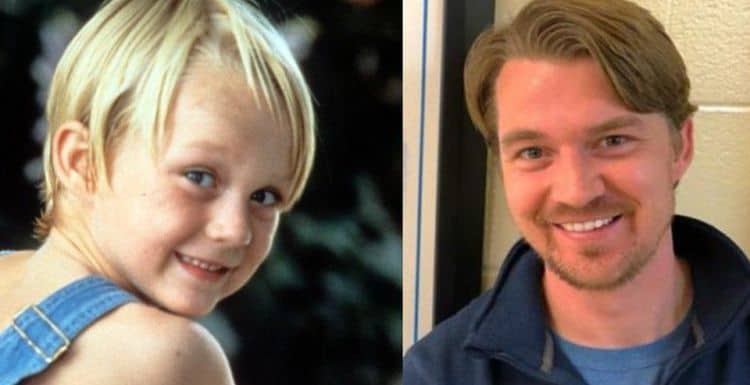 The 1993 movie Dennis the Menace is arguably one of the most memorable kids' movies of the decade. One of the main reasons for the movie's success was the work of the film's young star, Mason Gamble, who played the role of Dennis. Not only was he as adorable as they come, but he also put on a great performance that showed the world that he had a bright future in acting. Many people were surprised, however, when Mason ultimately disappeared from the spotlight. Now that it's been nearly 30 years since the movie's release, lots of people have wondered what became of the young star. Even though his acting days are a thing of the past, Mason's fans will be excited to know what he's been up to. Keep reading to find out whatever happened to Mason Gamble.
Mason's Acting Journey
Mason Gamble was born and raised in the Chicago area. His father, Tim, is an actor and it's safe to say that the apple didn't fall far from the tree when it came to Mason. He was only about seven years old when he started his acting career when he was cast in an uncredited role in the 1993 movie Groundhog Day. Not long after, the opportunity for Dennis the Menace came along. During his audition for the movie, Mason was cute and charming. He had a natural ease about him that showed he would have no trouble being in the spotlight. He talked about worms, finding a dinosaur tooth, and coming in close contact with a rattle snack. Essentially, he embodied the same adventurous qualities as Dennis, and the casting team ate it up.
When the movie was released, it was a huge success at the box office but it received mixed reviews. Some people were critical of Mason's performance and felt that it was underwhelming. He even earned a Golden Raspberry (Razzie) Award nomination for Worst New Star. For those who aren't familiar with the Razzie Awards, they are parody awards given to bad movies and bad acting performances. However, despite some of the negative feedback, Mason could've easily used the momentum from the movie to propel him towards other opportunities. Surprisingly, though, Mason didn't make another on-screen appearance until 1996. He continued to act sporadically through the 1990s and in 2001 he landed a significant role in a short-lived TV series called Kate Brasher. From there, he went on to star in the 2002 film A Gentleman's Game. Mason's most recent acting role was in 2010.
What Mason Has Been Doing Since Dennis the Menace

The reality is that its not uncommon for child stars to fade from the spotlight as they get older. Oftentimes, this is because they hit personal and professional rough patches, but that doesn't seem to have been the case with Dennis. Although we weren't able to find any information on why his acting career slowed down, it is likely because he decided to take some time to live a 'normal' life. He attended Oak Park and River Forest High School in Illinois where he graduated in 2004. The school was the subject of a docuseries called America to Me which was released in 2018.
After high school, Mason went on to attend UCLA where he graduated in 2008. He ultimately returned to the school to pursue a doctoral degree. During an interview with MediaMikes in 2011, Mason said, "I am majoring in Marine Biology. My love will always be acting, to me it is a job unlike any other job. The studying of Marine Biology and the continuing of education is something I have always been very passionate about. Developing your mind and your ability to think critically is really important. As an actor your mind is one of your most important tools. The more prospective you can bring to the table, I think the more range and variety you are going to be able to bring to your roles."
Outside of his work, Mason has been pretty low-key when it comes to his personal life. He has a surprisingly small Instagram following on his personal profile. He and his wife, Sarah, also have a joint Instagram account but they aren't very active. Based on their photos, however, it's clear that they love going on adventures together and they are living life to the fullest. From what we can tell, it appears they may have one child together.
What's Next for Mason
At the moment, Mason's IMDB page doesn't show that he has any projects in the works. We weren't able to find any information on whether he has decided to leave acting behind for good, but it wouldn't be too surprised if we saw him pop up on our screens again.
Tell us what's wrong with this post? How could we improve it? :)
Let us improve this post!