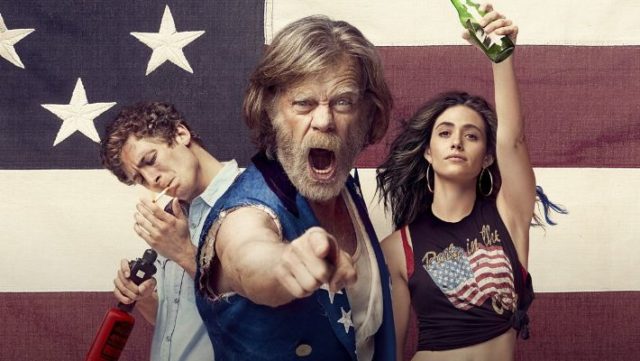 If there's one thing that any town loves to talk about it's pride in their culture, and TV shows tend to help do just that. Chicago is a city that has a long and historical habit of taking pride in every part of itself whether it's good or bad, since all of it is important in the overall makeup of the city. Luckily for Chicago it's got such a rich and storied history that it takes very little effort for anyone to draw up an idea of how to make another show out of a part of the city's culture that might interest viewers and bring a little more notoriety to the area. Some shows manage to allow people from Chicago to puff up with pride while others make them laugh and even shake their heads as they think about just how honest of a picture is being given. In any case the representation of the city is something that a lot of residents find endearing since it helps to keep the focus on their home and give credit where it's due in terms of a rich and diverse culture.
Here are a few shows that Chicago natives might like.
5. Empire
The show might be set in New York but it's filmed in Chicago, as can be evidenced by the surroundings that the director attempts to make look like the Big Apple. Empire Records is run by Luscious Lyons, a former drug dealer turned record mogul that is attempting to groom one of his three sons to take over the business when he retires. Unfortunately that's the same thing his ex-wife wants to do, without him in the picture.
4. Chicago Justice
It might have been cancelled after one season but I still feel justified putting it on here since it took Chicago and exemplified the culture from a legal standpoint. The show was almost like another Law & Order but updated and set to a much different culture so as to display the Chicago lifestyle and the differences that occur between Illinois and New York.
3. APB
Season one of this show was shot in Chicago, though it's not really certain where it will go from there. The premise of the show is to basically upgrade the Chicago PD to make it more effective at taking the fight to the criminals rather than just react when a crime is committed. It could become a very interesting show if it's allowed to develop any further.
2. Chicago Med
Chicago Med is about what it sounds like. The doctors and nurses of the Gaffney Chicago Medical Center are the last line of defense that stands ready to help the people of Chicago against whatever ails them and fix them up as needed in different and innovative ways. There have been a long line of medical shows but this is one that Chicago can easily get behind.
1. Shameless
It's odd how the bottom of the barrel is one of the most popular shows on TV, but Shameless has been lauded as one of the best shows ever made. In truth it's more of a large game of "can you top this?" when it comes to the Gallagher clan.
Some shows are great, others will make you scratch your head in confusion.