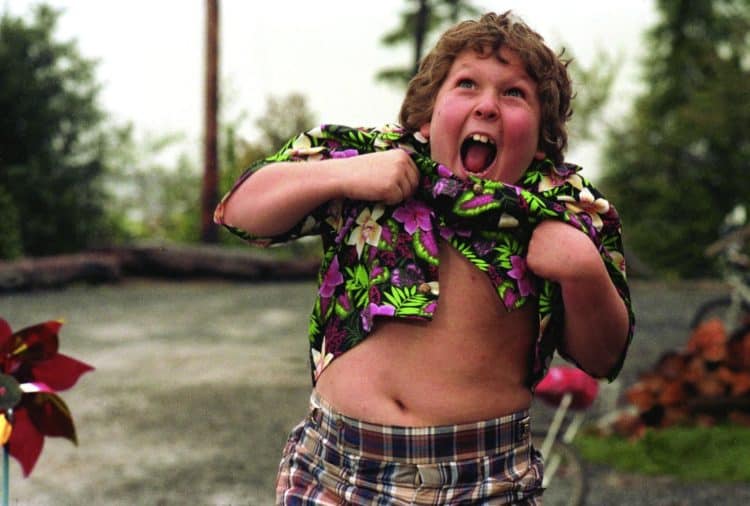 Being a child star might seem like one of the best jobs on the planet. After all, being young, rich, and famous is a pretty sweet combination. Unfortunately, however, being in the spotlight isn't always the experience it's cracked up to be. For a lot of young actors, working in the entertainment industry actually be very overwhelming. As a result, there are quite a few former child stars who have chosen to leave the spotlight behind. For some, the decision was made in hopes of being able to live a "normal" life. For others, the job began to take a toll on their personal lives. Regardless of their reason for leaving, many of these formerly famous kids would likely say it's the best decision they ever made. Keep reading to see 10 child stars who walked away from acting.
1. Peter Ostrum
Peter Ostrum may have only had one acting role, but it was a pretty big one. When he was 12 years old, he was cast to play Charlie in the 1971 movie Willy Wonka & the Chocolate Factory. The success of the movie turned Peter into an instant star, and it seemed like he was going to have a promising career in the entertainment industry. He was even offered a three-movie contract but ultimately turned it down. Although it wasn't always Peter's plan to be one-and-done when it came to acting, that's just how things worked out. He auditioned for a few more roles here and there, but he was never cast. He ultimately decided to go to veterinarian school and he has worked as a vet since 1984. During an interview with the Journal of the American Veterinary Medical Association, Peter said, "Acting was fine, but I wanted something more steady, and the key is to find something that you love doing, and that's what my profession has given to me".
2. Jeff Cohen
During the 1980s, Jeff Cohen was a child star whose career was on the rise. He made his on-screen debut in 1983, and just two years later he was cast as Chunk in the movie The Goonies. Thanks to his talent and natural comedic timing, it looked like Jeff was really going places with his acting. Unfortunately, however, things changed once Jeff hit puberty. An article from the Daily Mail quoted Jeff saying, "when I hit puberty, it was a career ender for me. I was transforming from Chunk to hunk and I couldn't get roles any more…My first love was acting but puberty had other ideas. It was a forced retirement. I didn't give up acting. Acting gave me up". Even though his acting dreams didn't go the way he would've liked, things ended up turning out just find for Jeff. After graduating from law school at UCLA, Jeff went on to become an entertainment lawyer.
3. Mike Vitar
In the 1990s, Mike Vitar was one of the hottest young heartthrobs on the big screen. He made a name for himself by playing Benny in the now-classic 1993 movie The Sandlot. He then went on to play Luis Mendoza in the second and third Mighty Ducks movies. By the late 90s, though, Mike's career started to slow down and he made his last on-screen appearance in 1997. It's unclear exactly why Mike chose to walk away from acting, but he seems to really be enjoying his life away from the spotlight. Mike has been working as a firefighter in Los Angeles since 2002.
4. Lisa Jakub
If you were around during the 1990s, then there's a good chance you'll remember Lisa Jakub's face. She made her first on-screen appearance in 1985, but it wasn't until the 1993 movie Ms. Doubtfire that she got her first major break. The film was a huge success and it was the second-highest-grossing movie in the world in 1993. In 1996, Lisa also had a role in another box office hit, Independence Day. In addition to her work on the big screen, she also appeared in several TV shows throughout the 80s and 90s. Lisa's career started to slow down by the late 90s, and she made the decision to retire from acting. In 2005, she married Jeremy Jones and she has since become a published author. In addition to writing, Lisa is also passionate about health and fitness and she is a yoga instructor. Lisa has no plans to return to acting.
5. Shirley Temple
Shirley Temple was arguably one of the greatest child stars of all time. She was just three years old when she started her professional acting career, but even at a young age it was clear that she was meant to be a star. Not only was she a great actress, but she was also a talented singer and dancer. She appeared in dozens of films throughout the 1930s many of the movies she appeared in were number one at the box office. As Shirley started to age, however, acting opportunities began to dry up. Although she really was very talented, it was difficult for people to see her as anything other than a cute kid. She retired from acting in her early 20s and went on to have a career in politics. Shirley Temple passed away in 2014 at 85 years old.
6. Ariana Richards
Ariana Richards was still in elementary school when she made her acting debut. While she actually appeared in a good number of projects, she is most famous for playing Lex in the 1993 movie Jurassic Park. She also reprised the role in 1997 sequel although her part was much smaller. In 1997, she also appeared in the music video for Ben Folds Five's song "Brick". Ariana stopped acting in 2001 although she briefly returned to the screen in 2013 for a role in a TV movie called Battledogs. Just because she isn't acting anymore doesn't mean that she's given up on the arts completely. Ariana is a talented painter and that's what she has been focused on for the last several years. Ariana's fans will be happy to know that she might not be done with acting for good. She told Amblin that she still loves acting and would definitely be interested in taking on more projects if the right roles come along.
7. Ross Bagley
Ross Bagley was just four years old when he started acting, and he entered the industry with a bang. His first year in the business, he was cast in the movie The Little Rascals and he also joined the cast of the hit sitcom, The Fresh Prince of Bel-Air. Surprisingly, however, Ross's acting career hit a standstill when The Fresh Prince of Bel-Air ended in 1996. Ross never explained why he decided to step away from acting, but it looks like things have gone pretty well for him. According to his Instagram profile, he works in real estate and he's a proud dad. He also spent some time DJing but it's unclear if he still does that.
8. Jonathan Taylor Thomas
Jonathan Taylor Thomas was easily one of the biggest child stars of the 90s. After starting his career in the 80s, his popularity grew in the early 90s when he was cast as Randy Taylor in the sitcom Home Improvement. The small screen wasn't the only place where JTT shined, though. He also found success in the film industry. In 1994, he was the voice of young Simba in The Lion King. In 1998, fans everywhere were shocked when Jonathan decided to step away from acting to focus on going to college and lead a more "normal" life. Although he continued to take on some voice roles, he has remained largely absent from the spotlight ever since. His most recent acting role was in 2015. Since Jonathan Taylor Thomas isn't active on social media, it's a little tough to keep up with what's going on in his life – which is exactly how he likes it.
9. Kay Panabaker
As a young actress, Kay Panabaker had the 2000s on lock. From movies to TV, Kay proved time and time again that she had what it took to light up any screen. She is most well-known for playing Nikki Westerly in Summerland and Debbie Berwick in Phil of the Future. Despite being great at what she did, she simply lost her passion for acting so she decided to talk away. She went on to attend UCLA where she graduated with a bachelor's degree before she turned 18. She now works as a zoologist at Disney's Animal Kingdom.
10. Liesl Matthews
Liesl Matthews may not have had a long acting career, but thanks to her role in the 1995 movie A Little Princess she had a very memorable one. Interestingly enough, acting isn't Liesl's only claim to fame. She is a member of the Pritzker family which is one of the wealthiest in the United States. Her uncle, Jay Pritzker, was the founder of the Hyatt Hotel chain and her father, Robert, founded the Marmon Group. We aren't sure exactly why Liesl chose to walk away from acting, but it appears that it was so that she could focus on her education. In 2002, she and her brother, Matthew, filed a lawsuit against Pritzker family. They alleged that their father had used money from their trust funds to invest in the family's company. When Jay Pritzker died and the business was divided among the family, Liesel and Matthew were not included. She and her brother were eventually awarded $500 million each.