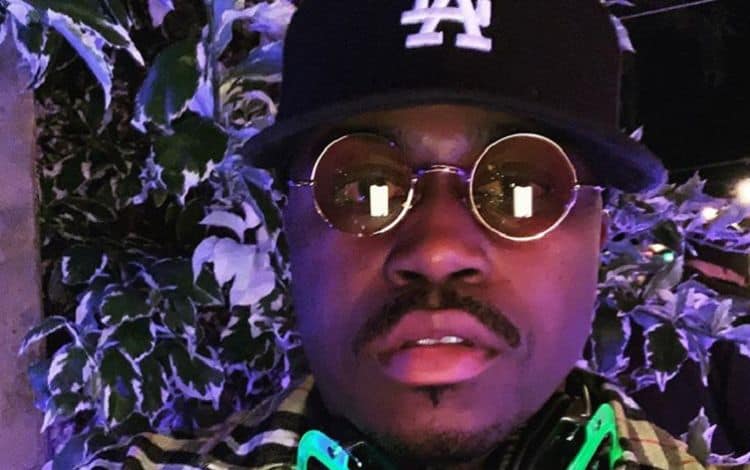 You may not remember Ross Bagley by name, but if you grew up during the 90s, you'll definitely remember his face. Ross rose to fame In 1994 when he was cast as Nicholas "Nicky" Banks on the his sitcom The Fresh Prince of Bel-Air. That same year, he also played Buckwheat in the movie The Little Rascals. Even though he was just a little kid at the time, it was clear that Ross had natural acting skills and many believed he had a promising career ahead of him. However, like many child stars of the 90s, Ross eventually disappeared from the spotlight. His last TV acting role was in a 2004 episode of Judging Amy. Ross recently returned to the screen to host a Fresh Prince marathon on VH1. Continue reading for 10 things you didn't know about Ross Bagley.
1. He's A Dad
Ross has accomplished a lot of cool things throughout his life, but his biggest and most meaningful accomplishment doesn't have anything to do with the entertainment industry. Ross is the proud father of an adorable little boy named Reece who was born some time in 2014.
2. He's Was A DJ
After stepping away from acting, Ross continued to perform in other ways. He became a DJ and went by the name DJ Ro$$y B. Over the years he has performed at many venues and is a part of the collaborative duo, the L.A. Faders. It's unclear whether or not he is still actively DJing.
3. He's Not Very Active On Social Media
Over the years, there are probably countless people who have tried to find Ross on social media in an attempt to see what he's been up to since the 90s. Although he does have an Instagram account, he isn't very active on the platform. He's only posted 90 times over the last eight years. Despite not being very active, he still has 11,000 followers.
4. He's A Los Angeles Native
Most people have to do the most just to get to Los Angeles to give themselves a shot an acting career. Ross, on the other hand, was born and raised there which put him in the perfect place to try his luck at becoming a child star. Not only was The Fresh Prince of Bel-Air based in L.A. but it was filmed there as well. Ross still lives in Los Angeles today.
5. He Attended Cal State
Although many of Ross' early years were a little different from other kids his age, by the time he was a teenager he was living a 'normal' life. After high school, he enrolled in California State University Northridge where he earned a bachelor's degree in cinema and television arts.
6. He Works For A Consulting Company
There are lots of actors who have said they couldn't imagine working in a traditional working environment, but the more traditional path seems to be working out for Ross. According to his LinkedIn, he is currently the director of a company called Pathways Consulting.
7. He's A Real Estate Agent
It's no secret that real estate is a lucrative business in Los Angeles. In addition to his job at Pathways Consulting, Ross has also been working as a real estate agent for Keller Williams since 2015. Maybe one day, he'll decide to join the cast of an L.A. based reality TV show that focuses on real estate.
8. It's Unclear Why He Took A Break From Acting
After being one of the biggest child stars of the 90s, Ross has never really explained why he decided to step away from acting. One reason could be that he simply wanted to enjoy his childhood without having to worry about working. However, there is also a chance that he isn't gone for good and we'll see him on our TVs once again.
9. He's A Big Lakers Fan
Sports culture is very big in Los Angeles, but picking which of the city's teams to support can be a difficult choice. Ross has chosen to be a Lakers fan, and he isn't a bandwagon fan either. Judging by his instagram, he has been following the team for several years and is a proud fan whether they or lose. Of course, he was also a big fan of Kobe Bryant.
10. He Interned For Will Smith's Company
During his time on The Fresh Prince of Bel-Air, Ross and his co-star, Will Smith, had a great on screen relationship. Apparently, that also translated into a real life connection. After Ross graduated from college, he spent some time interning for Will Smith's production company, Overbrook Entertainment.