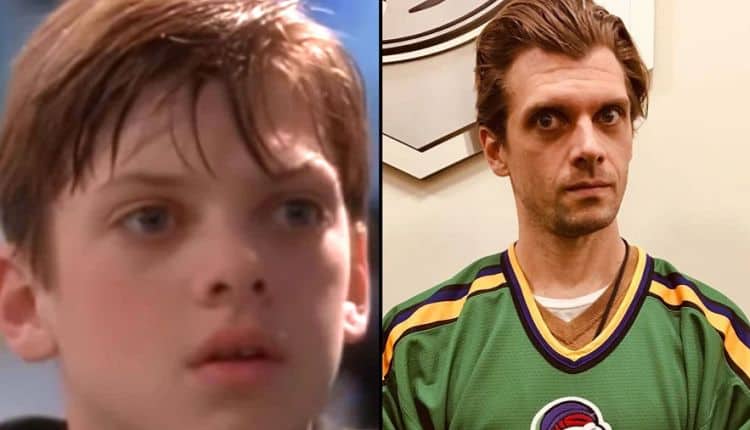 Anyone whose childhood occurred during the 80s and the 90s watched, "The Mighty Ducks," franchise at least a dozen times. Those same kids now have children of their own, and they're excited to sit down during family movie night and share one of the best movie franchises of their own childhood with their kids. Vincent LaRusso's name might not be familiar, but his face certainly is. He is the actor who portrayed Adam Banks in the movies. Adam Banks was the child who played for a different team, but Emilio Estevez's character wanted him for his own team – and being an attorney in the movie, he found a loophole that made it possible to have Banks on the team. Of course, the ensuing drama is classic 90s drama. One person overhears a conversation without hearing the entire conversation, everything is taken out of context, and no one can just be honest, upfront, and open with anyone, which only causes the drama to unfold more dramatically before everyone's favorite happy ending (of course, that kind of dramatic context is necessary unless we want boring movies). Vincent LaRusso played an important role in this movie franchise, and his fans are currently wondering what he's up to these days.
Who is Vincent LaRusso
Vincent Angelo Russo is a Jersey boy. His parents, Anthony and Joann, raised LaRusso and his older brother Anthony in the town of Madison, New Jersey. LaRusoo was born in Livingston, New Jersey, on May 16, 1978. He was only 12 when he became famous thanks to his role in, "The Mighty Ducks," which was released in 1992. Despite his successful career as a child actor, however, LaRusso continued to attend high school courses at Madison High School. He graduated in 1996, and he enrolled himself in college courses. LaRusso attended courses at Boston University. He was enrolled in the University's School of Management. He spent four years studying so that he could graduate with his degree in business administration in the year 2000.
Vincent LaRusso's Acting Career
"The Mighty Ducks," was his first major acting role. The young actor was originally meant for a smaller role playing a character by the name of Larson, but someone on the production team thought he would do better with a bigger role, and the character of Adam Banks became his. He reprised the role in 1994 for the second film in the franchise, and he did so again in 1996 when the final movie was released. Following the 1996 release of "The Mighty Ducks," third installment, LaRusso focused on high school and college. There's a 10-year gap in which he was educationally focused and not working as an actor. He did, however, make his return to acting in 2008 when he starred in "The Superhero Movie". He took a few smaller roles here and there over the years that followed, but it wasn't until 2021 that he came back via the Ducks. "The Mighty Ducks: Game Changers," reboot came out, and he reprised the role of Adam Banks in episode six.
Where is Vincent LaRusso Now
Thankfully, LaRusso did not follow in the footsteps of many child stars. He hasn't been in rehab, he's not on the front page of every tabloid imaginable, and he's not looking for work. In fact, he is living and working in New York City. He's currently employed in the hospitality industry, and he is thriving. As far as his personal life is concerned, he doesn't say much about it. What is public knowledge, however, is that he was married back in 2015. He wed a woman by the name of Kate Everard. Their marriage, unfortunately, only lasted three years. The couple divorced in 2018. LaRusso has no children of his own. He's an actor who did what he wanted to do as a child, he continued to focus on his education, and he's moved on to making his mark in the business world. He leads a quiet life free from the press and the spotlight, and he is simply enjoying himself every step of the way. Aside from his cameo in the reboot of the movie that made him famous, he's stayed out of the spotlight and made no attempt to reinvigorate his acting career. He's chosen a simpler, quieter life that allows him the privacy he enjoys. He's close to his family, he was excited to come back and make an appearance, but he does not appear to have any interest in revamping his career as an actor.
Tell us what's wrong with this post? How could we improve it? :)
Let us improve this post!