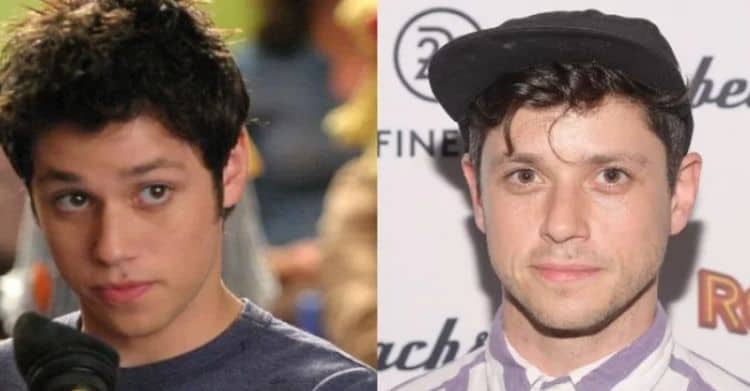 There's no doubt that some folks still remember Phil of the Future since it did run for two seasons on the Disney Channel and was one of those short-time series that people did pay attention to on the off-hand that it would stick around for longer than it did. But since it was taken off a while back, the cast has yet to get together for a reunion as so many shows do. Instead, a lot of them, like Raviv Ullman, took off in their own directions to do what they could to maintain their career and possibly increase their popularity. While it's fair to say that Raviv has been busy, much of what he's done has kind of gone under the radar but is easy enough to find for those that enjoy his work. He's been doing quite a bit since his time on the Disney Channel really, and at this time has a couple of projects that are still in the works.
He's also been a part of the theater scene among other things, which indicates that he does have a strong love for acting and is dedicated to his craft. The fact that so many shows come and on go on several networks makes it too easy for names to be forgotten, people to kind of slip through the cracks and escape public notice, and even get lost in their own career as they try to figure out what they want to do. But Raviv has been rather constant over the years as he's continued on his course and matured within the business. To date, he's still working and has tried his hand at several other things as well, though it's accurate to say that when names are being tossed about his isn't one of those that a lot of people will hear first. This is the business though, and as fair as it isn't at times it's definitely filled with talented individuals such as Raviv who've earned the right to be there but still have to do more in order to really get noticed sometimes. The upside is that Raviv isn't a newbie to the business and knows the ins and outs well enough to take on new gigs and keep himself paid. The downside is that while he is still working, most of his gigs are going to remain smaller in stature.
Hollywood is a big place after all, and those that are able to hang in with the business for a while even if their star isn't shining quite as brightly as those that are being noticed on a daily basis, they're still where they wanted to be most times, and are therefore able to navigate their way from one job to another. The realization that they're a part of the business in one way or another can't be discounted since there have been thousands upon thousands of people each year that have tried to get into show business, and the hard reality is that many of them won't get in and won't ever have the chances that some of those that might take it for granted do. To be sure, there are plenty of individuals in Hollywood that work hard for what they get and are skilled enough to be worth at least enough to be impressive. Raviv is one of the many that has seen and touched fame but hasn't really held onto all of it since his time in one show or another has either been shut down or he's simply moved on and started on something else. He's not someone to be underestimated by any means since he knows how the business goes, but until he comes up with something that's bound to be groundbreaking it's likely that he'll continue to be seen as a talent that's there, has what it takes, but isn't the biggest deal at the moment.
The truly irritating thing is learning that at times he had to use the name of Ricky Ullman rather than his normal name to gain auditions. Apparently if he used his real name the auditions didn't come nearly as often and he had to keep looking. It does feel as though there's more to the story, but that would be all kinds of messed up if it did happen. A lot of us hope that this kind of thing won't touch kids when it comes to their careers, but obviously that's not the case.
Whatever happens from this time forward, Raviv has definitely proven himself more than once and shown that he has the kind of talent and devotion to acting that's need to keep moving forward. Where we'll see him next is hard to say, but it's likely that if he lucks out he'll keep building his reputation as the years go by.