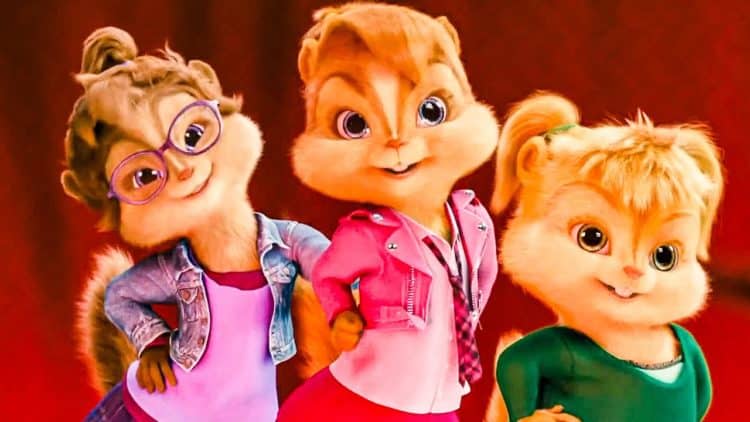 It's been more than 60 years since Alvin the Chipmunk and his brothers, Simon and Theodore, were introduced to the world. During that time, they have gone from members of a virtual band to the stars of their own TV series and movies. In 2007, the live-action/computer-animated movie, Alvin and the Chipmunks, was released and became a huge hit at the box office. Two years later, the movie was followed by Alvin and the Chipmunks: The Squeakquel. The second movie was also a huge success and it featured a cast of very talented voice actors. If you've been wondering what the voices of your favorite characters have been up to, now is the perfect time to find out. Keep reading to see what happened to the cast of Alvin and the Chipmunks: The Squeakquel.
Zachary Levi
After spending 20 years in the entertainment industry, Zachary Levi has built a very impressive resume that includes a combination of voice and live-action work. Since 2009, he has been working very consistently and he's been in a variety of movies, TV shows, and video games. If you're a fan of his work, you'll be happy to know that Zachary has several projects in the works that are set to be released over the next few years.
David Cross
Initially known for his work as a stand-up comedian, David Cross has also had a very successful career as an actor. His resume includes well over 100 credits. Since The Squeakquel, David has worked on dozens of other projects. Some of his most noteworthy appearances include Goliath and Genius. On top of his acting work, David has also contributed to the entertainment industry in other ways. He is also a talented writer, director, and producer who is just as comfortable telling stories from behind the camera as he is in front of it.
Jason Lee
Jason Lee is known for his comedic roles, but don't let that fool you into thinking that's all he can do. Throughout his career, he has shown a level of versatility that has surprised many people. As a result, he hasn't had any trouble finding work. In the years since his role in Alvin and the Chipmunks, Jason has worked on several TV shows including We Bare Bears and The Harper House. He has also had voice roles in video games such as Disney Infinity 3.0.
Justin Long
Justin Long is only in his early 40s, but he already has more than 100 acting credits. By the time he was cast to voice Alvin, he was already a well-established star and he has done a great job of keeping the momentum going. Most recently, he's been in the TV series F Is for Family. He has also done some writing, directing, and producing. He doesn't appear to have any new projects in the works at the moment, but we're probably going to be seeing a lot more of Justin in the future.
Matthew Gray Gubler
Matthew Gray Gubler isn't as well known as some of the other actors on this list, but he definitely deserves more recognition for her hard work and talent. He is multi-talented and his voice work as Simon has allowed him to share that with the world. Outside of his work with Alvin and the Chipmunks, Matthew is best-known for playing Dr. Spencer Reid in Criminal Minds.
Jesse McCartney
Jesse McCartney was introduced to the world as a musician when he released his hit single "Beautiful Soul" in 2004. In more recent years, however, he has become known for his acting and it's given him a new opportunity to put his voice to good use. Since voicing Theodore, Jesse's biggest acting role has been in the series Young Justice. In 2020, he also appeared as a contestant on The Masked Singer. Unfortunately, he hasn't made any on-screen appearances in 2021.
Amy Poehler
Amy Poehler is arguably one of the most well-known female comedians of her generation. Things haven't slowed down for her since voicing Eleanor and you've probably seen Amy on your screen (or heard her through your speakers) more times than you can count.
Anna Faris
Anna Faris is another major star whose whereabouts since her work in the Alvin and the Chipmunks franchise probably aren't much of a mystery. From TVs to movies, Anna has become a fixture in the entertainment industry. Her comedic timing has proven to be a huge asset and it has allowed countless doors to open for her.
Christina Applegate
During the 80s and 90s, Christina Applegate was one of the biggest stars on TV thanks to her role as Kelly Bundy in Married…with Children. While it would have been easy for that role to box her in, she has continued to earn other opportunities over the years. Since her work with Alvin and the Chipmunks, Christina has been starring in the Netflix series Dead to Me.
Tell us what's wrong with this post? How could we improve it? :)
Let us improve this post!