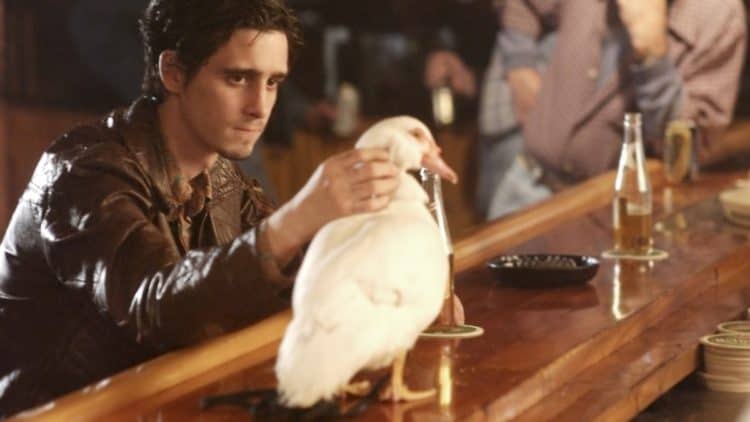 Being in the entertainment industry isn't always as exciting and glamorous as it may seem from the outside. That's something James Ransone knows from first-hand experience. Over the course of his career, he's had to deal with lots of ups and downs, many of which have been rather discouraging. People who are familiar with James' work will probably remember him best for his roles in shows like The Wire and How to Make It in America. Although he has found a good deal of success throughout his career, many people have been wondering what James has been up to in recent years. Continue reading to find out what happened to James Ransone.
James' Acting Journey
James was born and raised in the Baltimore area. Despite not coming from a family with a history in the arts, James developed an interest in performing at a fairly early age. When he was a teenager, he attended the George Washington Carver Center for Arts and Technology where he was able to study theater. After high school, he went on to attend the School of Visual Arts in New York City but decided to leave after just one year. Although dropping out of school is often seen as a very risky decision, James was ready to take a risk and it ultimately paid off for him. He made his first on-screen appearance in 2001 in the movie The American Astronaut. Within just two years, he got a life-changing opportunity when he was cast as Chester 'Ziggy' Sobotka in the second season of The Wire. Even though he was only on the show for a short time, it allowed him to introduce his talents to a wide audience. Unfortunately, however, being on the show didn't give his career an instant boost. On top of that, James was dealing with some very serious personal issues including a heroin addiction that left him in debt. After leaving the show, most of his roles for the next few years were on the smaller side until he was cast in a mini-series called Generation Kill in 2008. Throughout the late 2000s and early 2010s, James continued to make movie and TV appearances, but he really struggled to find his footing. At one point, he even considered quitting acting. While talking to Indie Wire, James said,
"I really thought I was going to leave and not do this anymore in 2017, for real. I was not very happy about certain things that were happening in the business. I was really considering going back to school for theology. I wrote something that was very important to me that I hoped would get made, and people liked it, but it didn't get any traction. I was like, 'oh, no one really cares, and money's sort of more important than anything else.' I know that we're in a business, too, and we're so fortunate that we get to make art that also gets to make money, but I just felt a little jaded".
Fortunately, James decided not to leave acting in the past, because the biggest opportunity of his career was right around the corner.
What Is James Up To Now?
In 2019, things turned around for James. He earned a starring role in the movie It Chapter 2. When talking about what it was like to be part of such a successful movie, James told Indie Wire, "I didn't know this thing was as big as it was, I had no idea it was going to be as massive as it was. It feels like some like hand of God, pure luck, lightning in a bottle. I just got really lucky to be part of this. This thing is such a juggernaut that it weirds me out, you know? Because I had no expectation that I would ever be in anything like this." After the release of the movie, James went on to appear in the show SEAL Team. In 2021, he was in a movie called Small Engine Repair, but it did not receive a lot of attention. James' work isn't the only thing that's been going on in his life, though. In May of 2021, James made an Instagram post claiming that he had been sexually assaulted by his math tutor in the early 1990s. Baltimore law enforcement declined to pursue the allegations. Since the post, James has been fairly quiet on social media.
What's Next for James?
Some people may feel like they haven't seen James on their screens since It Chapter 2, that won't the case for much longer. He has a role in an upcoming movie called The Black Phone which stars Ethan Hawke. Although the movie was originally released at the Fantastic Fest in 2021, its official debut will be in the summer of 2022. Outside of that, James doesn't appear to have any new projects in the pipeline, but there's no doubt that James still has plenty of gas left in the tank.