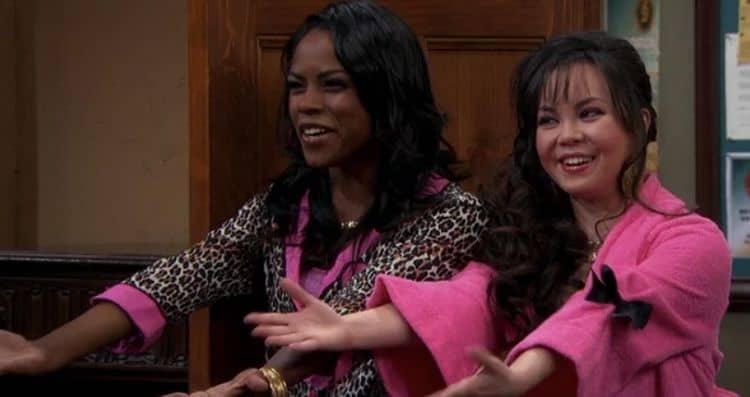 Those who grew up in the mid-2000s will likely remember the days when Shanica Knows was a cast member on the popular Disney Channel series, Hannah Montana. Even though she wasn't a main character in the show, being in Hannah Montana still definitely helped her get a lot of attention. However, when the show ended in 2011, Shanica became noticeably absent from the spotlight. As a result, many Hannah Montana fans have wondered what has become of her in the decade since the show ended. On the bright side, Shanica is still working hard and she hasn't left the entertainment industry. Continue reading to find out what happened to Shanica Knowles.
Shanica's Journey
Shanica was raised in Iowa. There isn't any information out there on her family or her upbringing, but we do know that she moved to Los Angeles when she was 12 years old. Not long after, she started making strides in her acting career. It didn't take long for those around her to realize that she was working with some serious talent. She made her on-screen debut in 2006 when she appeared in the Nickelodeon series Unfabulous. Being cast in Hannah Montana was her first major opportunity and she knocked it out of the park. Her character, Amber Addison, was a mean girl who, along with her best friend, went out of her best way to be mean to Miley. After the show ended, she continued to make appearances in a wide variety of projects. In 2018, she appeared in 10 episodes of the popular soap opera, The Young and the Restless. She also had a significant role in the 2018 TV movie, Life-Size 2.
Where Has Shanica Been?
Acting
Although Shanica never got as popular as some of the other cast members on Hannah Montana, she has enjoyed a consistent career. Most recently, she was in a movie called Twice Bitten which starred LisaRaye McCoy. Shanica was also in a short film called Talentless. She doesn't have any upcoming projects in the works at the moment.
Teaching
Shanica doesn't just like sharing her acting skills with the world, she also likes sharing her knowledge. She runs a business called Inside Talents where she teaches acting courses and provides consultation services. Her course aims at helping up-and-coming actors sharpen their skills and give themselves a competitive advantage in the industry. She really enjoys being able to help fellow actors put themselves in a position to be successful.
Music
Acting isn't the only area of the entertainment industry Shanica has been involved in, though. She is also a talented singer/songwriter. In the winter of 2018, she released a video for her song "Selenite" which was directed by Raven Symone. To date, the video has gotten more than 22,000 views on YouTube. In an Instagram post about working with Raven, she wrote:
"Before Raven directed my first music video, she was the first celebrity to say that she was a fan of mine when I was only 10 years old. It all started in Chicago when she was a judge at a talent competition and I was one of the contestants. I ended up winning the talent show that day after performing "Angel" by Sarah McLachlan because Raven gave me a score of 100% and after the show she told me something that I'd never forget.

Then a decade later, the Universe reunited us at an award show in Los Angeles where I was performing at. She was backstage watching my performance because she was getting ready to present an award. When I was done, she told me the exact same thing she told me when I was 10, and after that day, we became more than just fans of each other, we became the best of friends."
Outside of that song, however, it doesn't appear that Shanica has released any music.
The Future For Shanica
We weren't able to find any specific details on what Shanica has planned for the future. However, by the looks of things she doesn't plan on slowing down any time soon. She loves performing and she has built a solid fan base full of people who love to see her do it. Her Instagram bio also lists that she is a writer. Although she doesn't have any behind-the-scenes credits at the moment, there's a chance we could see her step behind the camera. No matter what she does, though, one thing is for sure: Shanica is going to give it her all. We are excited to see what the future has in store for her and we expect to see a lot more of her on our screens.
Tell us what's wrong with this post? How could we improve it? :)
Let us improve this post!