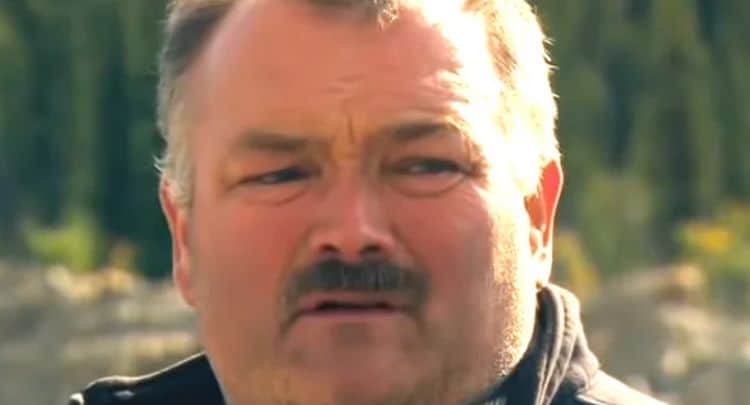 He's got the type of name that does not go unnoticed. Gene Cheeseman is a memorable name, and he's also a memorable guy. The former Gold Rush Star has been doing his thing since he last appeared on the show, but his fans aren't entirely sure exactly what 'his thing' is, where he is, or where he's been. We all remember him as a miner on the show, but what happened to the man who spent his life looking for gold? Let's find out why he's not part of our reality show lives any longer.
The Beginning
We know that Cheeseman was not one of the original cast members of the show. When Gold Rush first began airing, fans would not learn his name or who he was for a staggering four seasons. It's difficult to remember that he wasn't always part of the show, but he was not. He made his first official appearance back in season four, and he did it on his own terms. He began his reality show career as a foreman with Parker Schnabel and his crew. Sadly, these two did not get along well following a fight, and he left to work with another crew. He moved over to the crew of Tony Beets, which did not sit well with his former boss, naturally. No one likes to have a disagreement that causes a problem at work, but no one likes to see their own good employee leave their team and go to work for a rival. That's precisely what happened here.
The End
What happened at the end of his reality show career does not make much sense to anyone. All we know is that by the time 2018 rolled around, Cheeseman was nowhere to be found. He was no longer on the show. He wasn't on social media any longer, and no one could find him. It's as if he simply vanished. What made things even worse for everyone is that the network on which the show is aired – Discovery – wasn't doing anything to help the world figure out where Cheeseman went. There was some serious speculation on that front, and many people began to talk. Was there a falling out with the network? Was he fired? What happened, and why didn't the world get a warning or an explanation about one of their favorites?
The Reappearance
Three years went by before the world had a clue what happened to Cheeseman. It was 2020, and Gold Rush's Rick Ness made a call. Cheeseman was there to answer the call Ness made, and that was that. He was on the show again for a few episodes, but that didn't last. It was made clear, however, that he was not back for good or anything of that nature. However, fans were excited to see the familiar face of Cheeseman, and there was some hope that he would be back. After all, a guest appearance means that there is no animosity with the network or the stars, right? Well, we simply don't know. He didn't come back after that.
He's Not Worried
At the end of the day, however, Cheeseman isn't worried that the world is worried. He came back. He did what was asked of him. He did make an appearance, and he did it with gusto. But, he's yet to offer any reason for his disappearance. He's known the world is worried about him for the past few years, but he has made no effort to let us know where he is or what he is doing, so that leaves us with one thought. Why are we worried about him when he is clearly fine? At the end of the day, he's living his life on his own terms, and he's not worried that we are worried, so let's stop worrying about him. He's fine. He's alive and clearly doing well enough to move on with his life without a care in the world.
The best we can do is hope that he will make another appearance at some point, but we won't even hold our breath about that one. Gene Cheeseman is fine. He's doing his thing, and if he is needed or called upon by someone he's worked with in the past and has respect for, he may make another appearance. Until that day, however, we can all go back to our regularly scheduled programming as he is not going to give us any additional information at this point – if we had to guess.
Tell us what's wrong with this post? How could we improve it? :)
Let us improve this post!