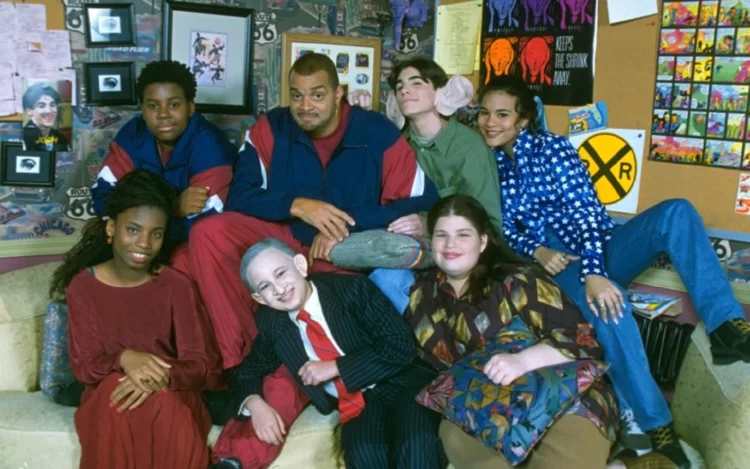 When people think of Nickelodeon during the 1990s, All That is probably the first live-action show that comes to mind. The sketch comedy series for kids debuted in 1994 and finished its original run in 2000. With a cast full of creative, funny, and talented young people, the series became a launching point for stars like Kenan Thompson and Kel Mitchell. However, there are also several cast members who disappeared from the spotlight after being on the show, and Angelique Bates is one of them. Bates was one of the show's original cast members, and she was also the first to leave. Despite her short time on the show, Angelique left behind a legacy that hasn't been forgotten. As a result, many people have wondered what became of her in the years since the show. Keep reading to find out whatever happened to Angelique Bates.
Angelique's Acting Journey
Angelique was born and raised in the Los Angeles area. Her career in the entertainment industry started when she was a baby after being cast in a Borax commercial. That said, she didn't have much on-screen appearance by the time the early 1990s rolled around. Still, however, she decided to audition for All That, and the casting team really liked her work. She became an integral part of the cast. She is arguably best-known for playing Mandy in the skit "Cooking with Randy and Mandy".
When Angelique left the show after two seasons, things started to slow down for her in the entertainment industry. However, that doesn't mean her entire life came to a screeching halt. She graduated from high school at just 15 years old and started college that same year. However, it's unclear if she earned her degree. She returned to the screen in 2000 with a role in the Lifetime series Strong Medicine. She continued to make minor on-screen appearances throughout the 2000s.
Angelique believes that being blackballed was a huge part of the reason she struggled to find work. During an interview with Voyage LA, she said, "…it has not been a smooth road. Due to Nickelodeon attempting to blackball me in a cover-up of child abuse that occurred from my guardian and CPS coming while being employed, getting solid work became difficult due to the several rumors that were circulating. There were betrayals from some in the industry and outside of the industry as well."
She went on to say, "It wasn't until social media came into play that I began to speak my truth because so many of my supporters wanted to know why I was the first one to "leave". I even had a scare of almost becoming homeless. Along with previous health battles, I have overcome being raped at the age of 16 and the police victim shaming, alcoholism, and domestic violence. I also attempted suicide in which my best friend saved my life after swallowing a whole bottle of pills. I even later experienced a near-death experience from which I had to be hospitalized and recovered." However, despite the struggles that she faced, Angelique always found ways to keep moving forward. On top of her work as an actress, Angelique is also a comedian and rapper.
What is Angelique Up to Now?
It's been a couple of years since Angelique's most recent TV appearance, but that doesn't mean she hasn't been busy. Her IMDB page shows that she currently has several projects in the works and her Instagram profile is buzzing with posts about things that are going on in her life. She also has a YouTube channel where she occasionally posts content although it has been relatively slow for the last few years. When it comes to her personal life, Angelique has always been fairly private. From what we know, however, she has never been married and doesn't have any children.
What's Next for Angelique?
Outside of the projects Angelique is currently working on, we weren't able to find any details on what she hopes to do in the future. One thing is clear, though, she loves being part of the entertainment industry and she doesn't have any plans on leaving. Hopefully, that means we'll get to see much more of her on our screens in the years to come. For now, however, All That remains her most well-known role and it has earned her a special place in the hearts of countless people all over the world. As more and more stars from the 90s start getting a second wind, it would be nice to see Angelique among that group.
Tell us what's wrong with this post? How could we improve it? :)
Let us improve this post!