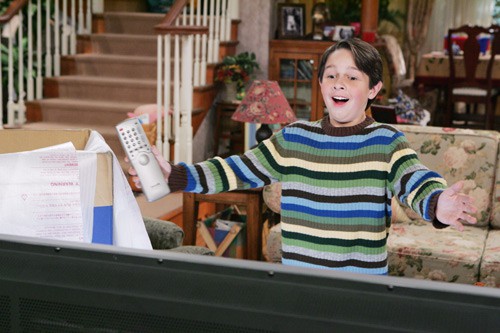 Despite having a pretty decent career and appearing in a few different shows and movies, there's not an overwhelming amount of information on Mitch Holleman, but it's kind of easy to expect this since while the guy has been good enough to be counted as one of Hollywood's own, it's fair to state that he's not a breakout star that would be soaking up the continual adoration from the fans. A lot of times when a child actor enters the ranks there's almost no limit to where they can go when it comes to their career. For some of them, it's a bit difficult to get their bearings and the glitz and glam might be a little too much for them, but for others, they're either allowed to experience a balance between personal life and career and can end up lasting in the business for a very long time.
For others, it might be that they'll remain popular for a while before finally bowing out at some point for a number of reasons that can range from being that they're no longer interested in the business to the fact that it can be very stressful. Mitch is still listed as an active participant in the business and his IMDb page actually shows this, kind of, but as far as what he's been doing in recent years it's kind of hard to say since it would appear that he doesn't offer up a lot of information to be spread across the internet. Believe it or not, that's more inspiring than being able to learn everything about the guy with a single mouse-click, which is still a little disconcerting in some cases, depending on the kind of information that people allow to spread about their lives. Some folks don't mind airing everything out online, while others choose to keep their own counsel over what they'll tell others and what will remain secret.
Interestingly, Mitch has been in show business since the age of 4 apparently and given that he's 26 now that's a lifetime spent in the business, which would likely make a lot of people think that he has acting down and has the business clocked in a way that wouldn't offer as many surprises. If that's the case though then one might think that he'd be popping up a little more often here and there, or that his name would be one of those that people are always mentioning. Or not, since it's always possible that he's stayed behind the scenes and just done his own thing for a while, as plenty of people in the business do enjoy this type of lifestyle and aren't into feeding into the media and the paparazzi as much.
Whatever it might be, Mitch comes off as the kind of guy that was great while he was growing up and was definitely on top of his game as a kid, but as an adult might have lost a bit of that verve that was needed back in the day and, as a result, might have faded off just a bit in terms of his popularity. I could be completely wrong, but upon looking at his filmography it does feel as though things started to taper off a bit as the years went by, though wondering if he'll ever be a big deal in movies or TV isn't that far of a stretch since he knows what's expected and what it takes to get the attention he might want as an actor and there's nothing to say that he couldn't go out and do it again.
The desire is usually the biggest stumbling block that any actor could ever have since a person has to want to act and be the center of attention to really have any chance of gaining the type of notice they want. There are plenty of actors that have stated that they're where they are because they're happy with their place in life and just want to help out where they can. It's easy for some folks to believe this but a lot of other individuals tend to believe that the interest in various stars simply fades over time, and they're not wrong since with so much new talent coming up through the ranks every year it's easy to see how some folks would be lost in the mix even if they're still part of the business. While Mitch isn't a nobody by any means he's definitely someone that has been there and done that but hasn't remained one of the most popular individuals in the history of show business. Keeping a career in the business is enough for some folks since it can be a good living, even if it's not bound to bring the kind of fame that others enjoy. As far as what's happened to Mitch, well, he's still acting, and that's something.
Tell us what's wrong with this post? How could we improve it? :)
Let us improve this post!