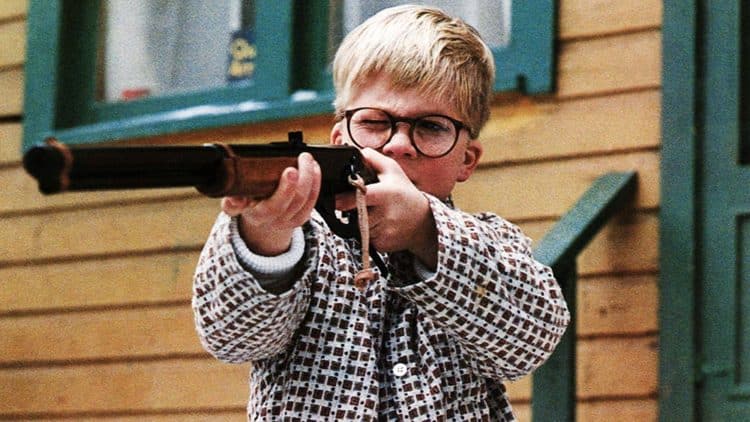 The most wonderful time of the year is made possible thanks to so many beautiful Christmas traditions. The story of Jesus' birth, the music, the moments, the feeling in the air this time of year; these things all add up to something that creates a magic that cannot be explained. "A Christmas Story," is, perhaps, one of the most traditional and beloved Christmas movies around. It's on family movie night lists throughout the season, and it does make you wonder – where is the cast of the movie now? It's been nearly 40 years since it was released, and we are curious what happened to the actors and actresses who were once part of something so magical.
Peter Billingsley
He was but a child when he portrayed Ralphie, and now he's all grown up. He didn't leave Hollywood, either. Instead, he's spent the vast majority of his career in front of the camera. He starred alongside Jennifer Aniston and Vince Vaughn in 'The Break-Up' and he's been featured in "Elf," "The Wonder Years," and more. Additionally, he also works diligently behind the camera as a producer.
Darren McGavin
His portrayal of Ralphie's dad was iconic, but it wasn't all he did in Hollywood. He went on to star opposite Adam Sandler in the cult classic "Billy Madison" many years later. He also earned a nomination for an Emmy when he played such a huge role in the hit show "Murphy Brown," and he continued to act throughout his entire adult life. The actor died at the age of 83 back in 2006.
Melinda Dillon
She was Mother Parker, a beloved character in this film so many years ago. However, it is her impressive Broadway career that earned her a Tony nomination in the early 60s. She was part of the cast of the production "Who's Afraid of Virginia Woolf" but she did not stop there. She later earned a Golden Globe nomination – she did not win, and she was nominated twice for an Oscar. She's acted in some of the best movies of all time, she's been featured in some of the best television shows, and she's made quite a name for herself.
Ian Petrella
He was three when he began acting, but he was a teen when he landed the role of Ralphie's brother, Randy. He went on to make history as the youngest person ever accepted into the highly famous and very prestigious "Groundlings" theater. The comedy troupe accepted him when he was only 17, and he made history with that. He's become a puppeteer, and now he is into animation, acting, and he is the cofounder and operator of his own company that specializes in production.
Scott Schwartz
When he played Flick at such a young age, no one knew just how successful he'd become. Since his time as a child star, he's gone on to create a successful business as the owner and operator of a store in Simi Valley that focuses on sports and movie memorabilia. He works closely with his father.
R.D. Robb
Schwartz was his name in the movie, but most people recognize him from his role in "The Brady Bunch Movie" when he portrayed the role of Charlie. He's a writer and a director these days, and he's even worked with the likes of Tobey Maguire – spiderman himself – and Leonardo DiCaprio – who has never, and will never need an introduction to fans. He's been in "ER," and "the Goldbergs," and he hasn't stopped yet.
Zack Ward
His mother is the famous Pam Hyatt, and that's how he ended up deciding to audition for the role of little Scutt Farkus. He killed it, and now he's everywhere. Literally, he has been in everything from "Girlfriends," to "NYPD Blue," to "Charmed," "Lost," "Cold Case," "American Horror Story," and so much more. He's even been in a few of the most terrifying movies made, and he founded his own business.
Yano Anaya
Little Grover Dill was his first role, and he was only 11 at the time. He is now a little older, and he continued his acting career. He spends a lot of time acting in indie movies, and he is also a health and fitness guru.
Tedde Moore
Miss Shields herself did not fade into the background when this role was over. She is well-known for her work on numerous television series, including "The Kennedys". She also lends her voice to animated characters meant to delight her younger crowd. If "The Little Einsteins" music is regularly stuck in your head, you can thank her for lending her voice. She's also been in a few Hallmark Christmas movies in her life.
Tell us what's wrong with this post? How could we improve it? :)
Let us improve this post!