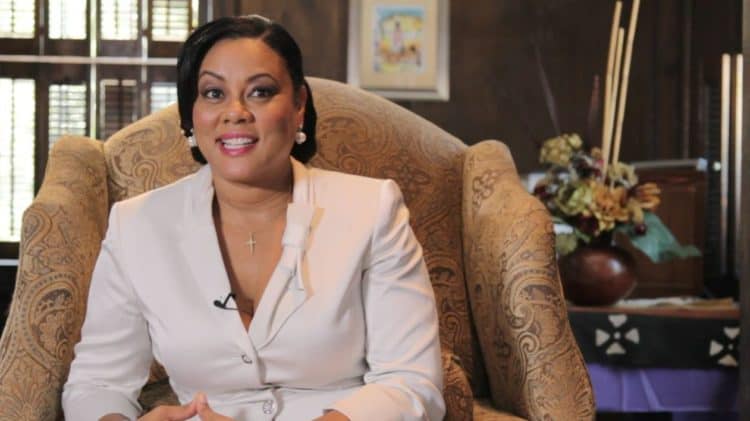 During the 1990s, Lela Rochon was one of the hottest Black actresses in the entertainment industry. Throughout the decade, she appeared in movies like Waiting to Exhale and Why Do Fools Fall in Love. Although her good looks were the first thing that most people noticed about her, Lela also proved that she had the acting chops to put on great performances. Unfortunately, however, things started to slow down for Lela towards the end of the 90s, and viewers started to see less and less of her. Even though she isn't as active as she used to be, Lela's resume will always boast some timeless credits. Keep reading to find out what happened to Lela Rochon.
Lela's Acting Journey
Lela was born and raised in Los Angeles. It's unclear exactly when she developed an interest in acting, but we do know that she minored in theater during her time at California State University, Dominguez Hills. While still in college, she made her first on-screen appearance in 1984 as an extra in a movie called Breakin'. During the 80s, she also appeared in more than two dozen commercials for Budweiser. She went on to have small roles in several popular TV shows such as 21 Jump Street and The Fresh Prince of Bel Air. After making a string of small movie and TV appearances, Lela got her big break in 1995 when she earned a main role in the movie Waiting to Exhale which is based on a Terry McMillan novel of the same name. The role put her in the spotlight in a major way and doors began to open up for her. After that, she appeared in a series of movies and it seemed like she had a bright future in acting. Needless to say, lots of people were surprised when they started seeing less of her.
Where Is Lela Now?
If you were a fan of Lela's work during the height of her career, you probably wondered what happened to cause her to be less active. The answer is actually pretty simple. In 1999, Lela married filmmaker Antoine Fuqua. Sadly, Lela suffered a miscarriage five months into her first pregnancy. During an interview, she said, "The point is that losing a child changes everything you feel and do from there. After that, the next pregnancy was pins and needles for me and everyone around me. Anytime relatives received a late night phone call, they worried I had bad news…Probably the biggest problem was me. You always feel that it is your fault when something happens.
The most important thing women should realize is that you must listen to your body."
Lela has since had two children and she's chosen to focus on her family over her career. However, that doesn't mean she's stopped working completely. In fact, over the years there were several times she had the opportunity to work on more projects. In fact, one of those opportunities was the 2011 movie The Help. However, she decided to turn it down after reading the script. According to Huff Post, Lela said, "I didn't go in and read or pursue 'The Help'. I actually threw the script in the trash can." She went on to say, "I wasn't a fan of the idea of playing a maid". She also revealed that she was offered a script for The Matrix but chose not to pursue it because she simply didn't understand the story. Even though she turned down some things that could've further her career, she didn't stop working completely. Over the years, she has made a few on-screen appearances here and there, but her last role was in in 2019 in the OWN series David Makes Man.
What's Next For Lela
Lela has been away from the screen for a couple of years, but it doesn't look like we've seen the last of her let. There are rumors that she will be reprising her role in an upcoming movie called Boomeranged which is a sequel of the 1992 movie Boomerang. For now, however, it looks like Lela is continuing to enjoy her life away from the spotlight. Her Instagram profile shows her spending time with her family and traveling. Some people may feel like she made a poor decision by not choosing to pursue more major acting opportunities, but Lela is proof that being a star isn't everything. At the moment, Boomeranged is the only potential project she has in the works, but it seems likely that she'll continue to make minor appearances in the years to come.