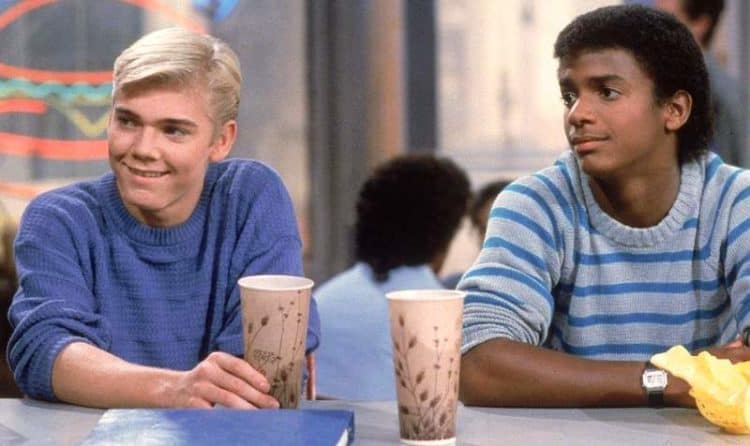 It's been forty years since the cats of "Silver Spoons," began their work as a team. They worked for five seasons on television, and fans fell madly in love with the people who made this show go round. In fact, now that it's been forty years since the show aired for the first time, fans are beginning to wonder what happened to their favorite characters? Where are the people who took part in this show now? What are they doing, and did anyone who was part of the cast go on to do bigger things? It's amazing, but we have the answers for you right now.
Joel Higgins
He played the role of Edward Stratton III, and now he is one of the most recognized Broadway stars in the business. He's done well as a writer, and he's penned more than 100 jingles, theme songs, and commercials. His career has gone well, and he is someone the world recognizes.
Ricky Schroder
He played the role of Ricky Bluedhorn-Stratton, and he did it well. He was only around 13 when the show aired for the first time, and he made that his teenage work debut. He worked for many years on this show, and he did what he could to ensure he would continue his success in Hollywood. Nearly forty years later, he is still acting. He's acted in shows recently such as Scrubs and NYPD Blue. He also had a part in the show 24 alongside Keifer Sutherland, and he's continued to thrive.
Erin Gray
She was a model first, and then she was Kate Summers Stratton on this show. She went on to continue her career in Hollywood doing big things. She is a big movie buff, and she's starred in a few of the biggest horror movies of all time. Anyone ever heard of Friday the 13th? These days, however, she's more into the casting aspect, and she loves to work out. She's married to her second husband of more than 30 years. They wed in 1991. Her marriage to her first husband ended in 1980 after nearly 12 years together. She has two children, and she's been doing well in life. She owns her own talent company, and she works hard to make sure she can find the right fit for the right talent in the business. She knows what the hard work people put into their acting careers is like, and she uses the knowledge she's gained as both a model and an actress to do what she can to help others.
Franklyn Seales
Dexter himself was a fun character, and this is one actor who continued to do well in his life during the short time he lived following the end of filming. He was a famous theater actor and television actor, but he passed away after a losing battle with AIDS in 1990. He's been gone more than 30 years now, and his friends, family, and fans still miss what he brought into each role, into their lives, and into the world.
Alfonso Ribeiro
He, much like Ricky Schroder, got to keep his own name for this show. He is one of the most famous of the cast, and we all know how well he is doing. From going on to accept the role of Carlton Banks in the hit show "The Fresh Prince of Bel-Air," to hosting a famous game show called "America's Funniest Home Videos," to becoming a race car driver, there is not a thing that this famous man has not done since his childhood role on this show.
Do we even need to tell you what he's up to now? He's one of the most famous faces in Hollywood, and he's done well for himself. From his role as little Derek Taylor to his role on the most famous show around (Arrested Development) to his many different acting roles in big movies, he's one of the most famous actors and comedians around. He is well-liked in Hollywood, too, and he has done big things for himself. You need only turn on a movie to see his face in it, and he's continued to work throughout everything in his personal life, too. He was young when he got his start on this show, but nearly 15 years after the show ended, he got married to his wife of more than 20 years, Amanda Anka, in 2001. Together, they've welcomed two children into the world, and they are doing well in life.
Tell us what's wrong with this post? How could we improve it? :)
Let us improve this post!