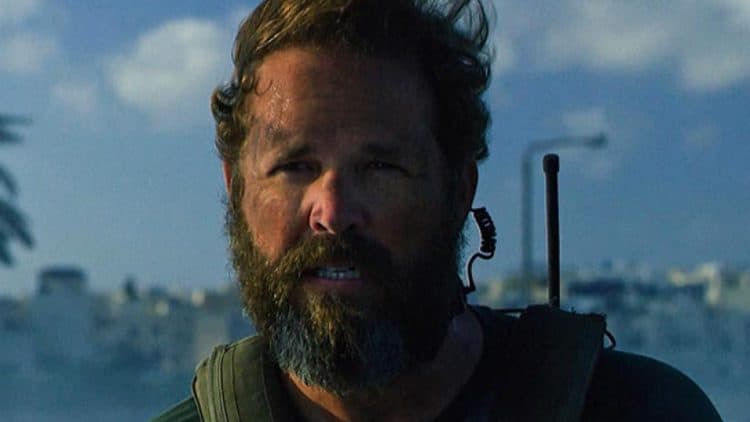 David Denman's acting career has truly been one of the ages. Over the last 25 years, he has gone from a struggling actor to a bonafide star. Time and time again, he has proven that he's capable of playing almost any kind of character and he can easily move between genres. He brings something special to every project he works on, and as a result, he has earned the respect of many other people within the industry. Most people will remember David from his role as Roy in The Office, but some may wonder what he's been up to since leaving the show in 2012. The good news is that he is still hard at work, and we'll be seeing more of him in the future. Keep reading to find out what happened to David Denman.
David's Background
David was born in southern California, but he moved around a lot which means he went to nearly a dozen schools. After spending much of his childhood in the area, his family relocated to Washington where they lived on a farm for two years before returning to southern California.
Although we don't know exactly what led David to act, we do know that he's been passionate about it for much of his life. By the time he was a teenager, he knew that acting was something he wanted to take seriously. After high school, he went on to attend the Juilliard School where he earned a BFA in drama in 1997. He landed his first TV role not long after graduating.
David's Life Outside Of Acting
Outside of work, David is a very dedicated family man. His career can be demanding, but he always finds time to spend with his loved ones. David has been married to actress Mercedes Mason since 2014. The couple has two children together. He was previously married to Nikki Boyer but they did not have any children.
Even though David's schedule can get pretty hectic, he still likes to make time to exercise. Exercise for him doesn't always mean pumping iron in the gym, though. Swimming is one of David's favorite forms of exercise. Over the years, he has even put his swimming skills to the test to help raise money for charity.
Why Did He Leave The Office?
It's very common for characters to be written out of shows, but there isn't a universal way to break the news to actors. Unfortunately, when David's time on The Office came to an end, he kind of had to piece everything together on his own. According to The Hollywood Reporter, David realized that his character would be leaving the show during a table read. David said:
"We'd been leading that third season, maybe Roy and Pam will get back together. All of a sudden, Roy was an idiot again. And I went, 'Uh. We're definitely not going to get back together,' At that same table read, we found out The Office has been picked up for three years. Everyone is going, 'Oh, my God! It's amazing!' And I turned to Greg and I go, 'I'm not going to be on this, am I?' And he goes, 'No. It's not you. Honestly. I need to get Romeo and Juliet together, and I can't really do that with you lurking around.'"
While it goes without saying that being taken off the show was a bummer, it also opened up the door for him to explore other opportunities down the line.
What Is David Up To Now?
Some people may think David has been less active since his time on The Office, but that isn't true at all. However, since he looks a lot different than he did when he was playing Ray, it may be a little difficult to spot him.
According to David's IMDB page, he currently has 76 on-screen credits. He has continued to work consistently over the years and he's been a part of some popular shows such as Parenthood and Outcast. Most recently, he played Frank Sheehan in the hit miniseries Mare of Easttown. His fans will be excited to know that he also has a new project in the works with another miniseries called The Serpent Queen.
On top of the success he's had in the TV world, David has also had a solid theater career. He enjoys doing plays when he can, but unfortunately, he doesn't always have the time. With his talent and the dedication he has for his craft, I think it's safe to say that we'll be seeing a lot more of David in the years to come.
Tell us what's wrong with this post? How could we improve it? :)
Let us improve this post!