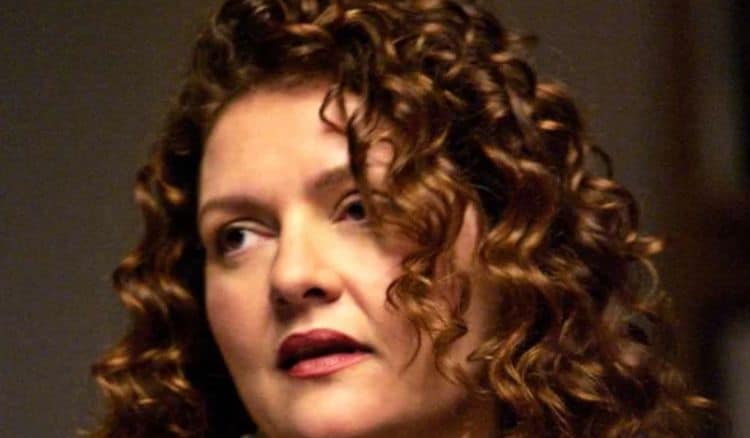 It's kind of amazing how celebrities can fade in and out of the news along with their roles in certain movies or TV shows, as their popularity can wax and wane kind of like a high and low tide sometimes. Most of the celebrities that do this are constantly on the radar of many people since they're still working and they haven't gone anywhere other than to work just like usual. But stars such as Aida Turturro, whose cousin in John Turturro, kind of come and go as they will since they're often considered minor celebrities or they're given substantial roles for a period of time and are then relegated to smaller roles for a while. The truth about Aida is that she has been around for a while and she has been someone that's either seen, is on the fringe of the shot, or is there but not really in a way that people can notice. In other words, she's a working actress that is placed where she needs to be and in the role for which she's best suited most times, which is to say that she's a versatile individual that doesn't have a set spot in the business.
People might remember her from a few different spots, and the first in line would likely be The Sopranos, where she played the part of Janice, Tony's somewhat aimless sister that isn't exactly dependable but is still someone that was bound to stick around for a while. The funny thing is that for all she wanted and all she schemed to get, she didn't end up with much at the end other than what Tony could get for her. She was the type of person that was more like her mother than she would ever admit to being since she was manipulative, narcissistic, and definitely took her family for granted quite often. Playing the role of Janice was likely something that might have earned Aida a few dirty looks from fans that take such shows a little too seriously.
A small but important role that she took on was that of a bystander in the movie Sleepers. If a lot of people don't remember it that's okay since it was kind of a forgettable movie despite having a good number of big-name actors and enough drama to interest quite a few people. The gist of the story is that after stealing a hotdog cart and inadvertently sending a man to the hospital, four friends are sent to a reform school for young men that turns out to be worse than most prisons. After the sexual abuse, they suffer at the hands of the guards, they're eventually released and go their separate ways. When two of them, as adults, notice one of their abusers in a bar they execute him, and this is where Aida comes in since she's one of the bystanders that witnesses this. But when she's put on the stand she's almost immediately discredited by Dustin Hoffman's character as she had too much to drink and she was frightened as well, which leaves her as a less than satisfactory witness to the crime.
In 1999 she took on the role of Brenda in the movie Deep Blue Sea, which has somehow spawned two more sequels that, if one can believe it, only got worse as things went along. But her role was that of the lookout for a sea-based research station, as she was in charge of gauging the weather and a few other things that weren't really mentioned. But when the super-smart sharks that many people already know about started wrecking the place, Brenda was one of the first to go when the sharks managed to drag a helicopter directly into her observation booth, destroying it completely. The rest of the movie was pretty ridiculous in a lot of ways, but the best part is that Aida was spared from having to fight against CGI sharks that somehow couldn't catch up to the people they were after as they continued to flood the station. Among the many shark movies, this was undoubtedly one of those in the middle since it wasn't absolutely horrible, but it definitely wasn't that great either.
Aida has been around for a while now and she's been doing her thing steadily as she shows up in one show or movie fairly often and with a role that either puts her in a few scenes before taking her out or something that she's suited for that lasts for a bit. She's managed to create a few different characters in her time on the screen, but some of them are bound to be a bit more memorable than others simply because of the energy and time she's put into them. But overall, she's still working and obviously still liking what she does.