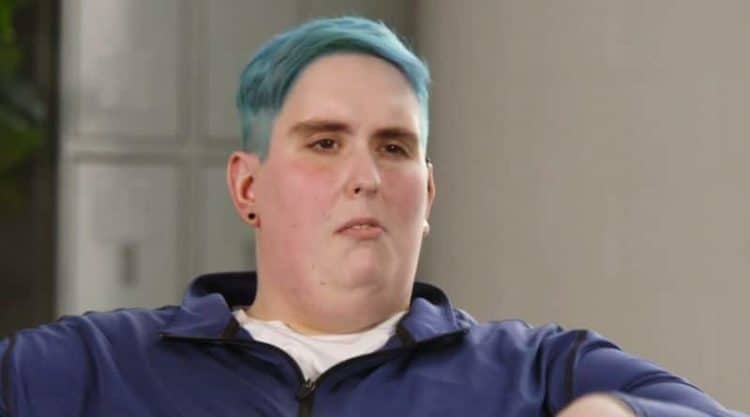 Over the years, shows about weight loss have proven to be a huge success in the entertainment industry. So, it wasn't too surprising when TLC decided to produce another show similar to its hit series, My 600-Lb Life. Titled Too Large, the new show has a far less gloomy feel and it actually shows the progress each person has made after their weight-loss surgery (if they decided to go through with it). Although all of the people featured on season one of Too Large had interesting stories to tell, no one was quite as memorable as Corey Phelps. Not only was Corey's story interesting, but his personality was also a huge hit. When viewers were introduced to Corey, he weighed 664 pounds. Although he was still mobile and didn't have any major health conditions, he knew that his weight would eventually catch up to him. He decided it was time for him to undergo weight loss surgery. After visiting Atlanta-based bariatric surgeon, Dr. Charles Procter, Corey realized that he would have to lose some weight before it would be safe for him to undergo surgery. Corey jumped right into action to make the necessary lifestyle changes and it was clear he was serious about making changes. By the end of the episode, Corey had lost more than 260 pounds and had a completely new lease on life. Keep reading to find out whatever happened to Corey Phelps from Too Large.
Corey's Journey After The Show
One of the most important things to remember about shows like Too Large is that a person's weight loss story doesn't end just because they've had bariatric surgery. Trying to maintain a healthy lifestyle post-surgery is one of the biggest challenges for lots of people. Fortunately for Corey, however, it appears that he's been able to stay on the right path. Not only has Corey managed to keep the weight off, but he also appears to have lots even more. Based on his Instagram profile, Corey seems to be doing very well. His new weight has allowed him to feel more comfortable in his skin and he's enjoying being able to be more active. He hasn't provided any detailed information on exactly how much weight he's lost, but this may have something to do with the show. Sometimes, former cast members from shows like Too Large sign NDAs that prevent them from sharing too much on social media. This is done to prevent spoilers just in case the network decides they want to do a follow-up episode.
Corey's Experience Being On Too Large
After seeing Corey's story on Too Large, many viewers probably assumed that he was really excited about the opportunity to be on the show. While that may have been the case in the beginning, that's not how things ended for Corey. In June of 2021, Corey released a YouTube video titled "Doctor Procter Is A Daddy? (Why I Quit The Show)" that detailed his experience while filming. Corey revealed that some of the things about his episode were manipulated for the sake of the show. For example, there is a scene early in the episode where Corey can be seen making himself a massive bowl of cereal. He insists that the production team asked him to use a bigger bowl so they could make him look extra greedy. He also noted that the production team asked him to do things during filming simply to see him struggle. Most shockingly, however, is the fact that Corey said that he was responsible for the cost of the therapy he received while on the show. During his episode, Corey can be seen having virtual therapy sessions which he claims he later received a bill for. It seems a little ridiculous that the production company wouldn't have covered the cost of these sessions. Sadly, stories like Corey's are becoming all too familiar in the reality TV world. Unfortunately, lots of the reality entertainment we love often comes at the expense of the people on the show.
What's Next for Corey?
At the end of his episode, Corey shared that he was back in school and ready for the next chapter of his life. We weren't able to find any information on his future plans, but there are lots of people who are hoping he continues to create more content. Some are even hoping that he makes another reality TV appearance. However, after his experience with Too Large, it's easy to see why Corey might want to stay away from the entertainment industry.
Tell us what's wrong with this post? How could we improve it? :)
Let us improve this post!