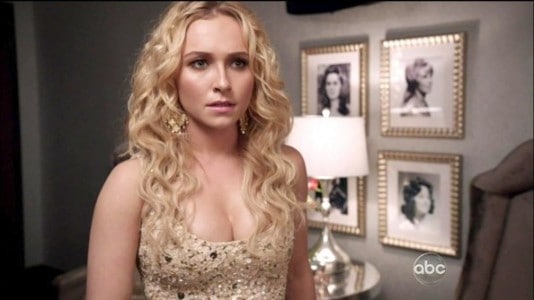 From an early age, it was clear that Hayden Panettiere was born to be a star. Not only was she an adorable kid, but she had the ability to captivate audiences of all ages. During the 1990s, she was one of the hottest child stars in the industry and her career continued to thrive throughout the 2010s. In 2012, she was cast as Juliette Barnes in the popular TV series Nashville. The role served as a reminder that Hayden was all grown up, and ready to take the world by storm. However, since the show ended in 2018, Hayden has been completely absent from the spotlight. Those who have been following her career have probably started to wonder if they've ever going to see her on their screens again. That leads us to one burning question: whatever happened to Hayden Panettiere? Keep reading to find out.
Hayden Panettiere's Acting Journey
Hayden was born and raised in New York. Even though she doesn't come from a family with a history in the entertainment industry, she gravitated towards the business from an early age. In fact, she wasn't even a year old when she got her first opportunity. She started doing commercials when she was just 11 months old and she landed her first TV role in 1994. While it may have been easy for people to think that Hayden was just another cute kid, she quickly showed that she was working with some serious talent. No matter what kind of project Hayden was a part of, she always put on a good show. As her fan base grew, so did the respect she got from people within the industry. While it's true that many child stars' careers start to slow down when they are close to their teenage years, that wasn't the case for Hayden. In 2006, she got a major opportunity when she was cast as Claire Bennet in the TV show Heroes. Although she began her career in TV, Hayden quickly entered the movie world as well. During the 2000s, she appeared in several popular movies such as Remember the Titans and Raising Helen. On top of the success she had in her live-action roles, Hayden also did lots of voice work. As mentioned earlier, her career continued to thrive until the late 2010s when Nashville ended.
What Has Hayden Panettiere Been Up To?
We've already established that things have been slow for Hayden on the work front, but there are several likely reasons for that. Despite the fact that Hayden has had a successful acting career, things in her life haven't always gone smoothly. Over the years, she's had to deal with several personal issues that have sometimes interfered with her professional life. After giving birth to her daughter in 2014, Hayden revealed that she was suffering from postpartum depression. This was mirrored through her character's storyline in Nashville. After she and her then-fiance, Wladimir Klitschko, went their separate ways, Hayden started dating actor Brian Hickerson in 2018. Sadly, within a year of the start of their relationship, the two were involved in a domestic violence incident. The couple split for good in 2020 after another domestic violence incident. In a statement to People, Hayden spoke out about the abuse she faced in her relationship. She said, "I am coming forward with the truth about what happened to me with the hope that my story will empower others in abusive relationships to get the help they need and deserve. I am prepared to do my part to make sure this man never hurts anyone again. I'm grateful for my support system, which helped me find the courage to regain my voice and my life". Outside of that, Hayden hasn't shared much information about her personal life and she seems to be enjoying taking some time away from the spotlight.
What's Next for Hayden Panettiere?
After dealing with lots of stress over the last several years, Hayden seems to be ready to move forward. It seems like only a matter of time before she's back on our screens. According to People, a source close to Hayden said, "Hayden is in a wonderful headspace. Things are so much better and she's really excited about her future. She's got a few projects in the works". The source continued, "And she's spending time with her daughter. She has an amazing relationship with Wlad. Things are going really well." I think I can speak for all of Hayden's fans when I say that there are lots of people out there who are looking forward to seeing Hayden back in action.
Tell us what's wrong with this post? How could we improve it? :)
Let us improve this post!