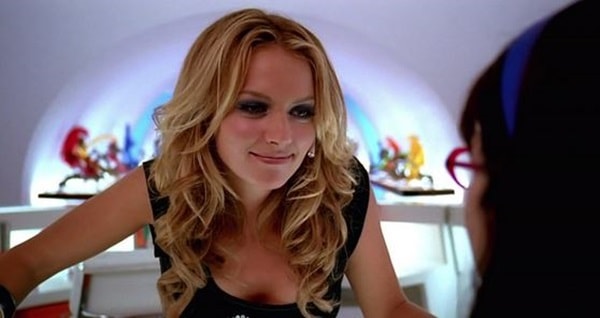 Becki Newton is the kind of actress you might not know by name, but there is a good chance you've seen her on your TV screen at some point during the last 20 years. Throughout her career, she has made over two dozen on-screen appearances, but she is most well-known for her role as Amanda Tanen in the TV series Ugly Betty. Although it's been over a decade since her time on the show, many people still think of her from her role as Amanda. As a result, they often wonder what she's been up to since the series ended. The good news is that she is still very much a part of the entertainment industry. Keep reading to find out whatever happened to Becki Newton.
Becki's Acting Journey
Becki was born in New Haven, Connecticut and she comes from a very creative family. Although neither of her parents are actors, they have both been heavily involved with music. On top of that, Becki's older brother, Matt, is also an actor. The two got the chance to work together on Ugly Betty. Needless to say, it's not too surprising that Becki decided to pursue a career in the entertainment industry. We weren't able to find any information on what inspired Becki to get into acting, but we do know that it's something she became interested in fairly early on. She got her start by getting involved in local theater productions. However, instead of deciding to focus on acting in college, she studied European history during her time at the University of Pennsylvania.
After graduating, Becki decided to move to New York City so that she could pursue a career in acting. After appearing in a few commercials, she landed her first TV opportunity in 2001 when she appeared as the host of a show called Burly TV. During the early 2000s, things were somewhat slow for Becki, but all of that changed in 2006 when she was cast in the Ugly Betty. She was on the show from 2006 to 2010 and the role really helped put her on the map.
After the show ended, Becki was cast as Annie Matopoulos in the show Love Bites. Unfortunately, however, the show lasted for just one season. However, that didn't stop the momentum of Becki's career. Through the 2010s, she continued to land roles in successful projects such as How I Met Your Mother. She also did some voice work. Most notably, she voiced several characters on American Dad!
What Is Becki Doing Now?
Becki has never been the type of actress who likes to share her personal life with the world. That said, there isn't much information on what she's been doing lately and she doesn't appear to have any official social media profiles. She does have several social media fan pages dedicated to her, but they have not been active in some time. What we do know, however, is that Becki's most recent on-screen appearance was in 2019 in the TV series Divorce. Since then, it appears she has taken a bit of a hiatus from the spotlight. Chances are, she may be taking some time to hang out with her family.
Becki has been married to actor Chris Diamantopoulos since 2005. Despite working in the same industry, the two actually met at a subway station in New York City. The couple has three children together, the youngest of whom was born in 2020. While there are some people who like to jump right back into working after having children, there are also plenty of people who like to take some extra time to bond with their children.
What Is Next for Becki?
Even though we don't know much about what Becki is doing now, we do know what she's going to be doing next. Her IMDB page reports that she has a role in an upcoming TV series called The Lincoln Lawyer which is set to premiere on Netflix on May 13, 2022. At the moment, there's no information on exactly what her role will be. The series is based on the novel of the same name which was written by Michael Connelly. The story was previously adapted for the screen in the 2011 movie which starred Matthew McConaughey.
As of now, that looks to be the only project that Becki has in the works. However, we have a good feeling that we'll be seeing a lot more of her in the years to come. After all, with talent like hers, she shouldn't have any trouble booking some great roles.