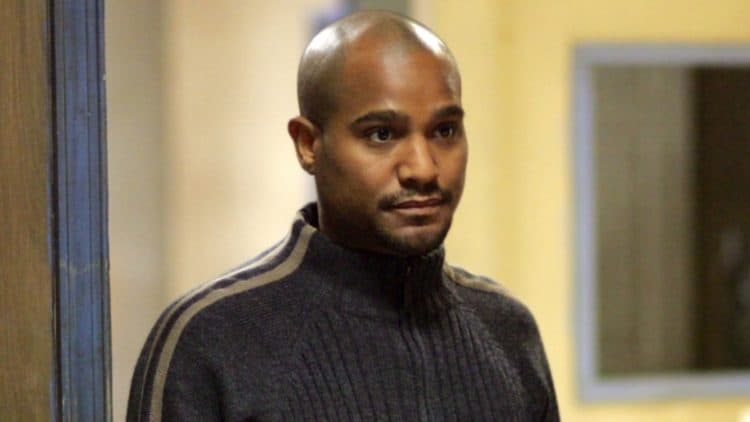 There are countless actors that spend their entire careers trying to break into the entertainment industry. Even then, staying in the industry isn't an easy thing to do. Seth Gilliam has managed to do both, and he's made it look easy. With more than 30 years of professional acting experience under his belt, Seth has built a solid resume that includes dozens of acting credits. However, despite the long list of projects he's been a part of, most people will recognize Seth from shows like The Wire and Oz. While there are some people who may think that his career slowed down after The Wire ended, that couldn't be any further from the truth. Keep reading to find out whatever happened to Seth Gilliam.
Seth's Acting Journey
Seth is a proud New York City native, but there isn't much information about his family life or his upbringing. What we do know, however, is that acting is something that he has been taking seriously for quite some time. Seth began his acting career in the early 1990s after graduating from the State University of New York at Purchase. His first on-screen appearance was in The Cosby Show where he appeared in three episodes. Despite getting his start on the small screen, Seth began focusing on movie roles. He was in the 1997 movie Starship Troopers which proved to be a major opportunity for him. Two years later, he was cast in Oz and it became clear that Seth was going to be unstoppable. He kept the momentum going by earning the role of Ellis Carver in The Wire. Despite now being considered a classic, The Wire didn't get the credit it deserved during its time on the air. While the show led to instant success for some of the cast members, it didn't have that effect for Seth. After The Wire, Seth struggled a bit to find other big roles. During an interview with The Los Angeles Times, Seth said, "I watch TV so I didn't have highfalutin ideas about the quality of other shows. But I wasn't in a position to say 'No' because this show sucks or to say, 'Change this about my character.'" However, his luck turned around in the early 2010s when he was cast in the MTV series Teen Wolf. Although he wasn't one of the stars of the show, Seth had a recurring role and appeared in more than 40 episodes.
What Is Seth Up To Now?
During the 2010s, things really started to come together again for Seth. While still on Teen Wolf, Seth got another great opportunity when he was cast as Father Gabriel Stokes in The Walking Dead. The show allowed Seth to share his skills with a massive audience and thrust him back in the spotlight. Interestingly enough, Seth didn't even know he was auditioning for the role of Father Stokes. While talking to Entertainment Weekly, Seth said, " I actually did not realize I was reading for the role of Father Gabriel during the casting process. The sides were for a school guidance counselor named Michael, who had an issue with a couple of his students. I had not seen the show before I was cast on the show. So I just thought, Okay, I guess they've discovered some guy who's holed up at a school or something like that and was carrying around this horrible exchange that he had with his students." He went on to explain that he wasn't told about the role until after it was offered to him. When it comes to his life outside of work, Seth has always been very private, so there isn't much information on what's going on in his personal life. From what we know, though, he is not married and does not have any children. However, he is a very proud pet parent.
What's Next For Seth?
As of now, it doesn't appear that Seth is working on anything other than The Walking Dead, but that isn't necessarily a bad thing. Sometimes an actor's schedule doesn't allow them to work on more than one project at a time, but we know that we're going to be seeing Seth in lots of great things for years to come. Hopefully, his time on The Walking Dead will open up the doors for other big roles in the future. Additionally, there's a good chance that Seth will also do some work behind the scenes at some point. His Instagram bio mentions that he is a writer, so it'll be interesting to see if he ever decides to get into screenwriting.
Tell us what's wrong with this post? How could we improve it? :)
Let us improve this post!