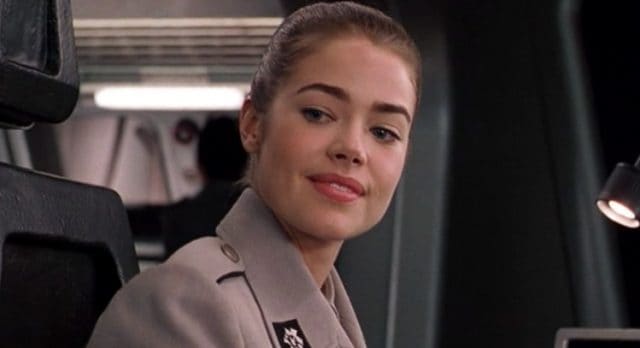 Hard to believe it's been two decades since Starship Troopers hit the theaters. Since then there have been a number of ill-fated sequels and much of the cast has moved on, but they've all done something throughout their career to make them stand out. Most of them looked like a bunch of young kids back in the day, but as of now they're starting to show a lot more gray and a few more wrinkles. Here's what they look like now.
Casper Van Dien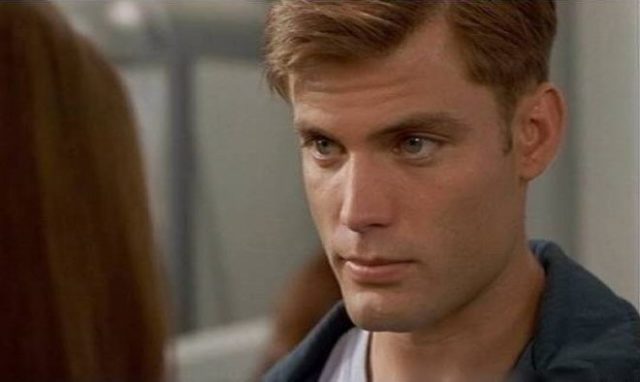 He was a heartthrob when he was younger and as Johnny Rico he was the go-to guy for getting things done. Athletic, decisive, and almost always ready for action. He wasn't the brightest guy in the bunch but he knew how to handle a situation when need be.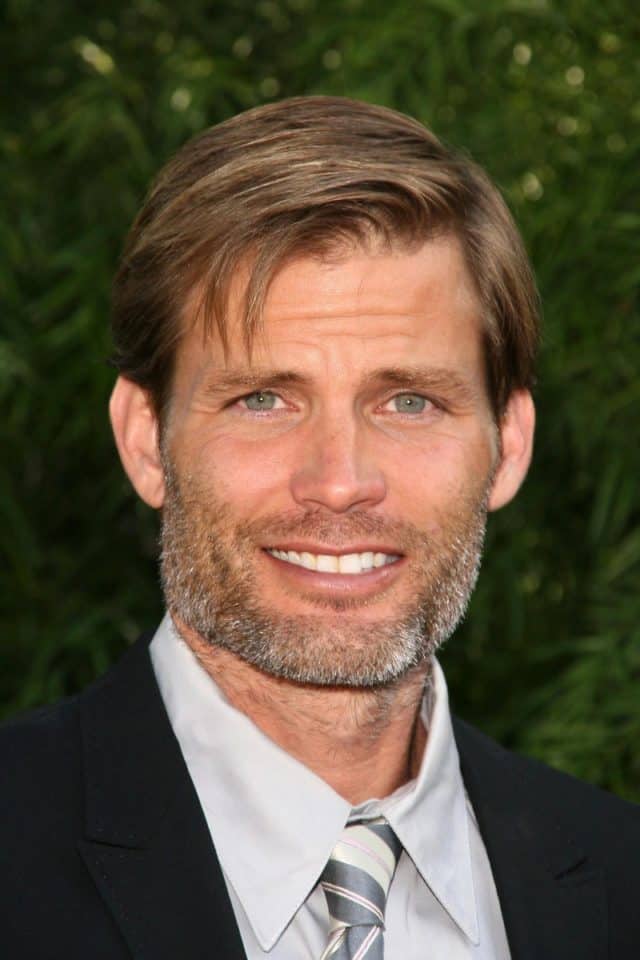 He actually stuck with the Starship Troopers franchise when the rest of them were fading off. He's been in a few other films and popped up in TV shows as a guest star occasionally as well.
Denise Richards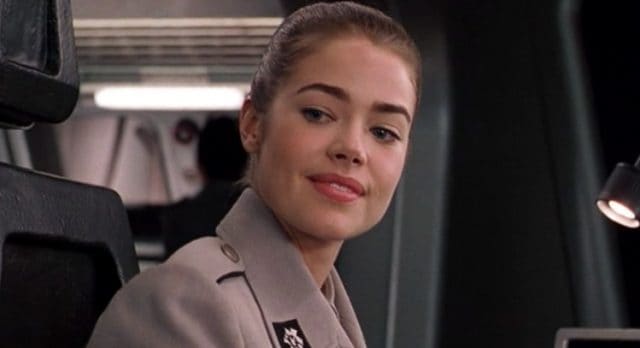 Carmen was a bit of a showboat and a risk-taker which was probably why she was such a good match for Rico while they were in high school. Once they hit the armed forces however their paths started to drift apart as she found the life of a pilot to be something she valued over almost everything else. In many ways her character was bound for something a lot different than what Rico could have accomplished.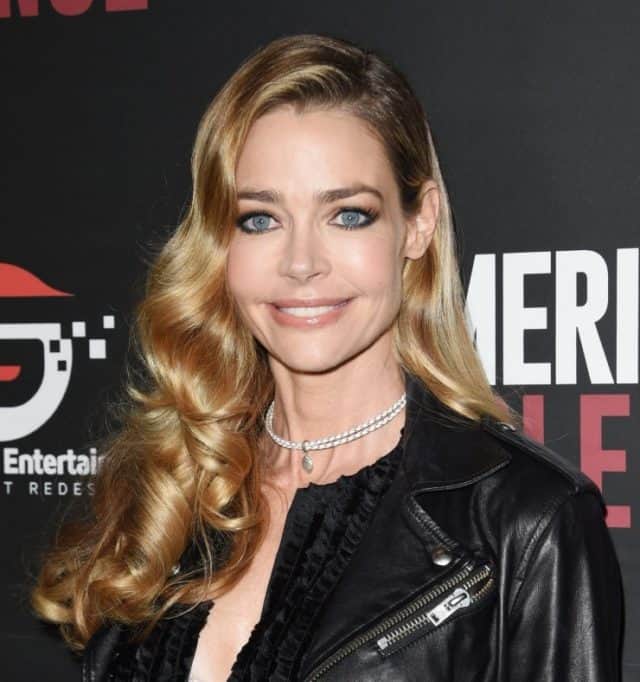 Richards has done a lot with her career since Starship Troopers, not to mention the fact that she was, for a brief period, another in a long line of Bond girls. Thankfully that wasn't the highlight of her career as she's gone on to do other things that have gained her a moment or two in the spotlight.
Dina Meyer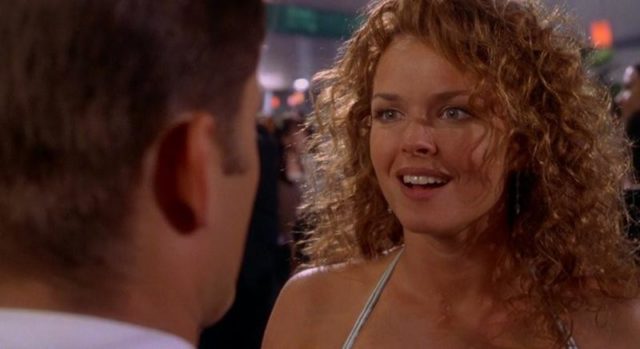 As Dizzy she was the girl you kind of hoped that Rico would end up with. After all she's smart but she's also tough in a way that Carmen never was, and could prove to be a much better match for the heroic Johnny Rico. Her feet on the ground attitude was something that set her apart from a lot of the other women in military movies and allowed her to be a more well-developed character.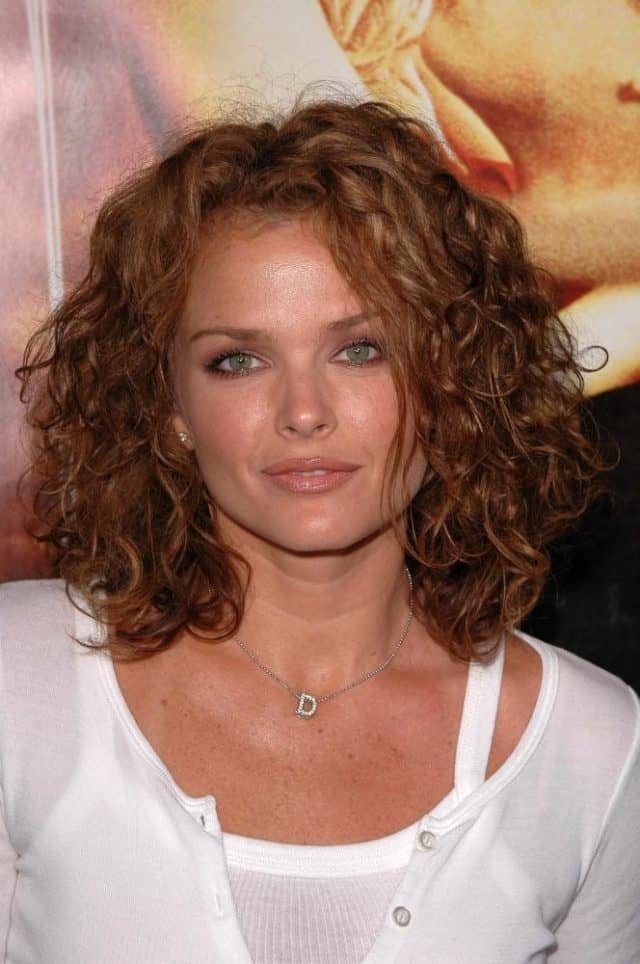 Dina has done a number of things in her career, not the least of which was to star in at least four of the Saw movies. Her character in that franchise met a very horrific end but she's still been a notable personality wherever she goes.
Patrick Neal Harris
He still looked like a kid in the movie but in truth he was already a bit older. As the smartest person in the film, allegedly, he was given over to military intelligence at a young age and put in charge of sending soldiers like Rico and Dizzy and pilots like Carmen to their death occasionally to test the limitations of the enemy. Despite that they were all still friends however, which is kind of strange but hey, it's a movie.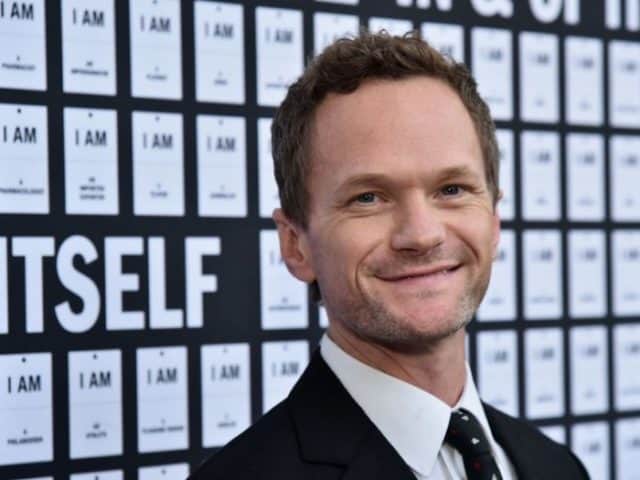 One of Harris's biggest achievements after the film was the show How I Met Your Mother where he attained the kind of fame he has today. No one will ever be likely to let him live down his Doogie Howser days though.
Jake Busey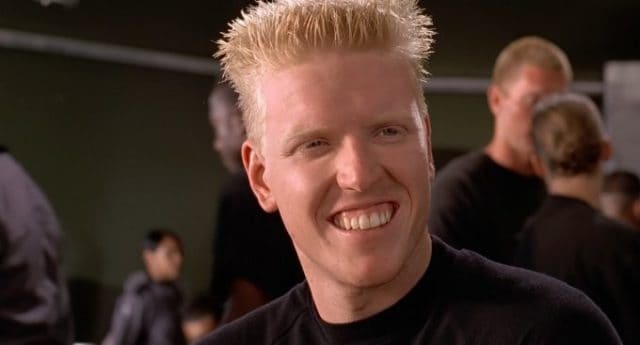 Even without the unfortunate brain damage his father suffered Jake has that huge, maniacal smile that his dad favors so much. Thankfully as Ace he's kind of a jerk but an affable jerk at least. He and Rico could have been enemies but in the end they turn out to be good friends.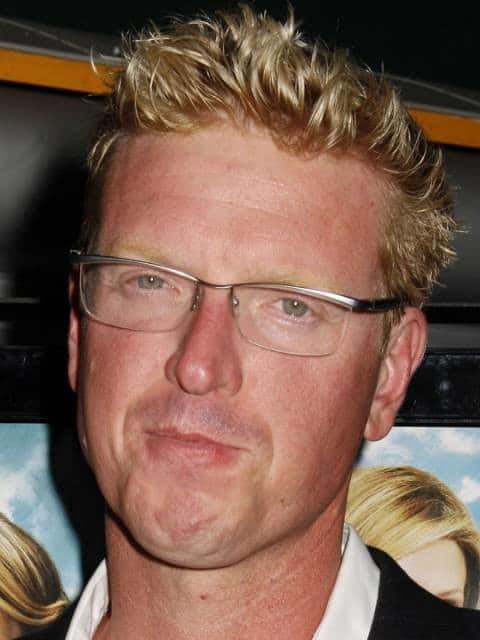 Jake kind of slipped behind the scenes throughout the years and his career took on a quieter note after a few failed attempts at pleasing the box office gods. He's still a known name but not nearly as much as when he was younger.
Clancy Brown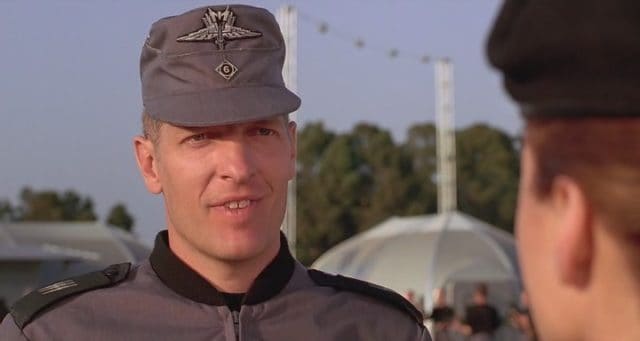 Brown has been around awhile and was already famous as a tough guy before Starship Troopers. His roles in Highlander, The Shawshank Redemption, and even Pet Semetary II gave him an obvious reputation of being the bad guy who knew how to beat people down and deliver horrible one-liners at the same time. He's still an impressive actor though.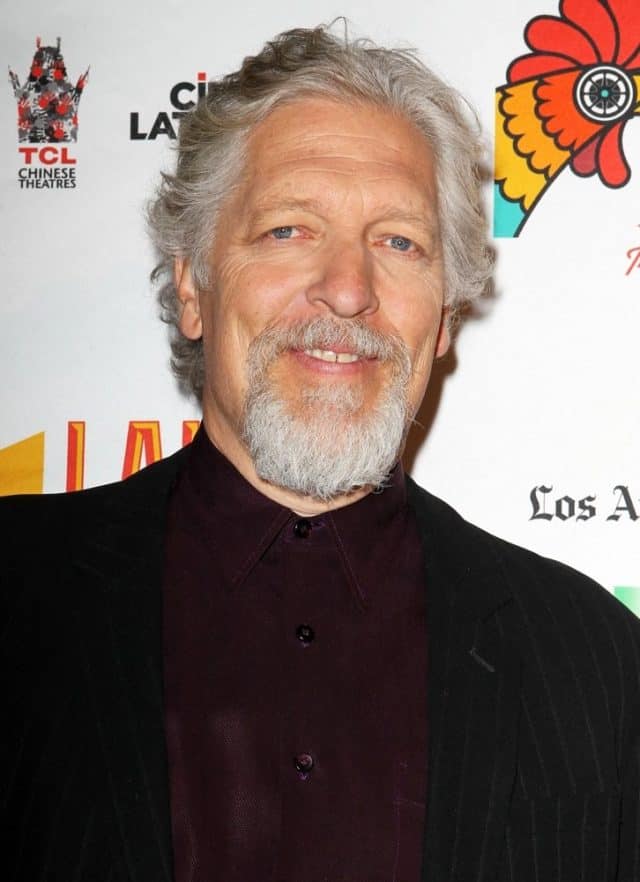 He's actually taken on the role of the good guy before, but with his prior film reputation most fans are still constantly wondering if he's going to turn at some point in the movie.
Michael Ironside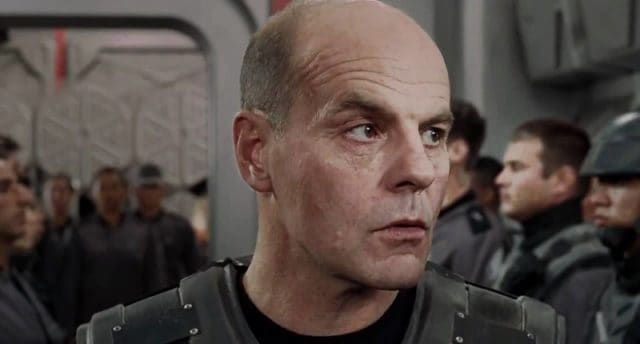 He can play the despicable villain or the tough as nails good guy. If he's playing the latter as he does in Starship Troopers he's the guy you listen to and don't talk back to. But for all that he's also the guy that knows how to treat his people when they toe the line.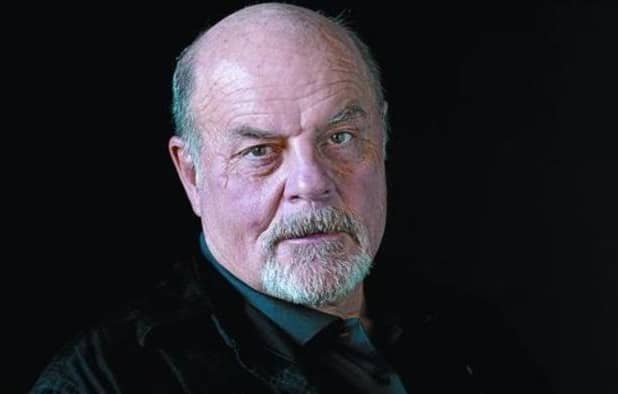 He's been around for a while and has done quite a few things, and it's always a pleasure to see him on the screen in any capacity.
Seth Gilliam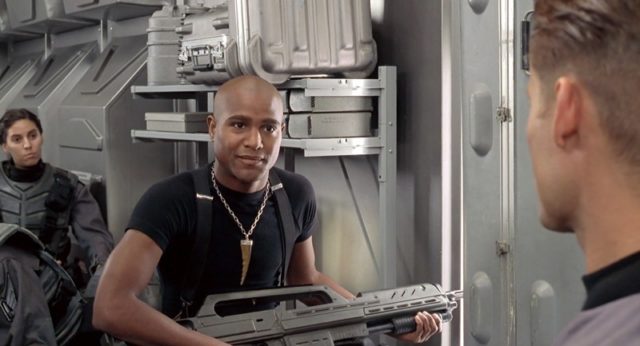 He's a little bit nuts in the movie, kind of like the Orkin man all jazzed up on caffeine and energy drinks when he gets going. But at least his heart is in the right place and he dies the way he wanted, killing bugs.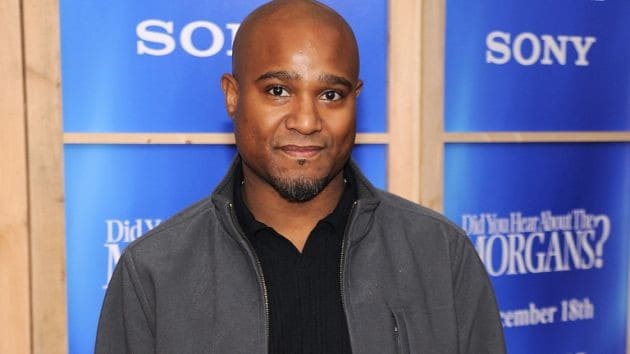 He's kind of the the type of actor that you'd see as a back up in a lot of different venues. He can carry his own lines and part but as far as star power goes he's usually support, not the lead.
Patrick Muldoon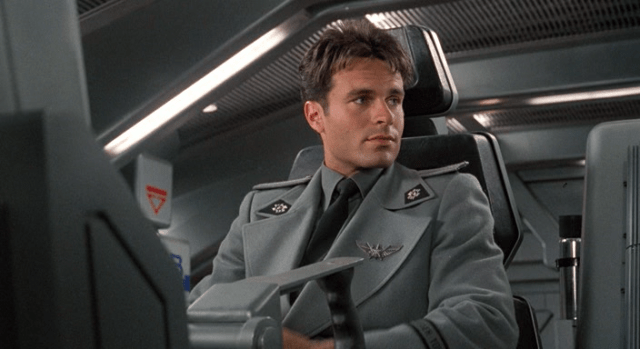 At one point it was thought that he might be the next big thing. His career was really going somewhere and he had a lot to offer. It's not for certain what derailed him but eventually he became just a bit player.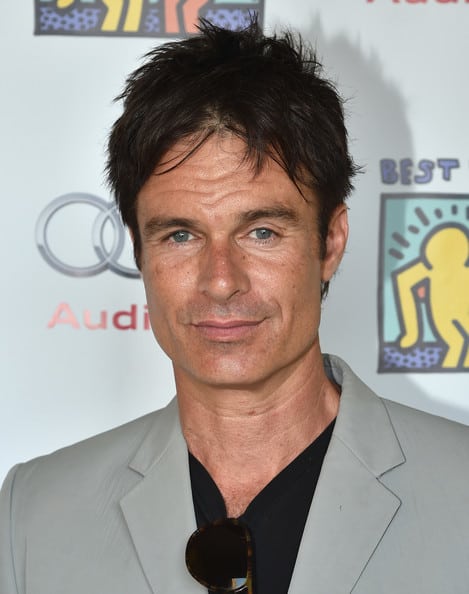 He's still relevant enough though to see from time to time, and he's easy to recognize.
20 years does a lot of things to those that thought they were invincible back then.
Save
Tell us what's wrong with this post? How could we improve it? :)
Let us improve this post!