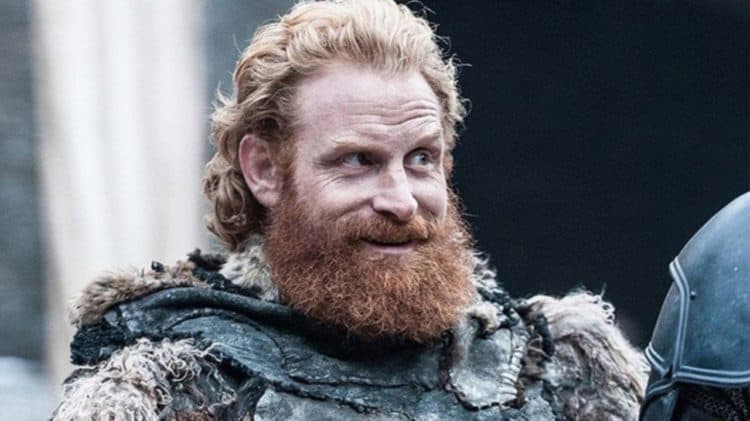 One of the most stressful things about being an actor is that it comes with lots of ups and downs. Sometimes, actors have more opportunities than they know what to do with. Other times, however, they can never be sure when their next role is going to come from. The good news, though, is that it only takes one great role to help take an actor's career to the next level. This is something that Kristofer Hivju knows from first-hand experience. The Norwegian actor began his journey more than 20 years ago and it took him more than a decade to get his first major break. In 2013, Kristofer began playing Tormund Giantsbane in the HBO series Game of Thrones. The series quickly turned him into an international star, but many people have wondered how things have been going for him since the show ended in 2019. Keep reading to find out whatever happened to Kristofer Hivju.
Kristofer's Acting Journey
Kristofer was born and raised in Norway. Since Kristofer is someone who has always liked to keep his personal business to himself, there isn't a lot of information out there about his life before getting into the entertainment industry. However, since both of his parents are actors, it's safe to say that Kristofer developed an interest in acting at a fairly early age. He received his acting training from The Russian Academy of Theatre Arts and he got his start by appearing in several stage productions. Eventually, however, he knew he was ready for the screen. Kristofer made his first on-screen appearance in 2001 in a TV series called Fox Grønland. The next couple of years were fairly inconsistent for Kristofer, but things started to pick up when he was cast in the TV show Størst av alt in 2007. After that, he was mainly focused on movie roles until Game of Thrones came along. Being in the show allowed people all over the world to see how talented Kristofer truly is. Kristofer's time on the show proved to be a great opportunity for him both personally and professionally. Not only did he leave with great possibilities for the future, but he also formed friendships that will probably last a lifetime.
What Is Kristofer Up To Now?
Since Game of Thrones ended in 2019, you may have felt like you haven't seen much of Kristofer. However, that isn't because he hasn't been working. While Game of Thrones continues to be his biggest role to date, he has appeared in quite a few projects since the series ended. Immediately following the series, he played the starring role in another show called Twin. He has also appeared in a handful of movies and he's even done some voice work. Most recently, he was in the TV show Beck. While there's no doubt that being in front of the camera has been Kristofer's main focus, it isn't the only thing he's been doing. He has also taken his talents behind the scenes as a writer and producer. Between 2018 and 2022, Kristofer produced four episodes of Beck. He also produced eight episodes of Twin in 2019. As mentioned earlier, Kristofer is fairly low-key when it comes to his personal life. However, his Instagram profile offers a small glimpse into who Kristofer really is. In addition to all of the things he's had going on with work, it appears that he's also making time to enjoy other things as well. Kristofer is a member of a band called The Garbage King and they have been doing live shows. He has also been doing a good amount of traveling and going on other adventures with his wife, Gry Molvær Hivju.
What's Next for Kristofer?
Now that Kristofer has really gotten his foot in the door of the entertainment industry, he doesn't plan on going anywhere. According to his IMDB profile, he is already booked and busy for 2022, and maybe even for years to come. Kristofer currently has several projects in the works including an upcoming TV series called Twilight of the Gods. However, a release date for the series has not yet been announced. Even though there are still a lot more things for Kristofer to accomplish, he's thankful for all of the great things that have come his way so far. As his career continues to grow, it'll be great to see what kinds of roles he decides to take on. One thing is for sure though, if he continues down the path he's on, there's a good chance that he could eventually become a household name.
Tell us what's wrong with this post? How could we improve it? :)
Let us improve this post!