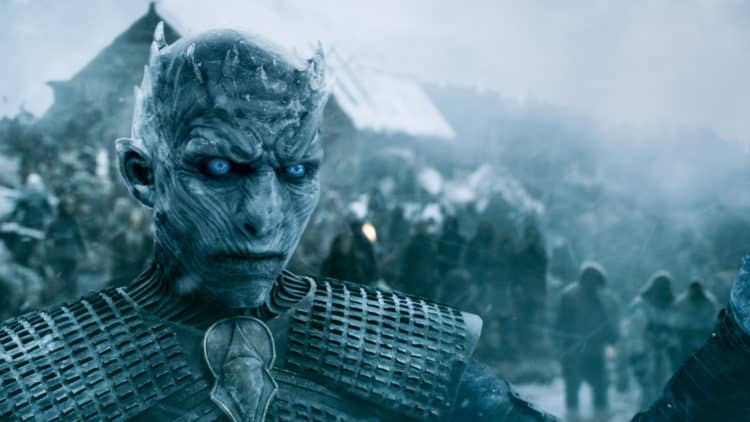 During its time on the air from 2011 to 2019, Game of Thrones was one of the most popular shows on TV. The series, which was based on a book series by George R. R. Martin, appealed to people all over the world. But while countless people fell in love with the show, even its biggest fans would agree that there were several times Game of Thrones simply went too far. From violence to inappropriate relationships between family members, Game of Thrones had no shortage of over-the-top scenes. Some of these things were done for the sake of shock value, and I think it's safe to say that it worked. Here is our list of five scenes from Game of Thrones that went way too far.
1. Shireen's Being Burned at the Stake
I think we can all agree that watching someone get burned at the stake can be difficult no matter who the person is. However, when that person is a child it can be especially tough. Needless to say, the scene in which Shireen Baratheon was burned alive at the stake. As the flames began to grab hold of her, Shireen could be heard begging for her life. When the episode initially aired, there were several people who felt like the scene went a little too far. Fans took to Twitter to express their shock over the way Shireen was killed. While people understood that Shireen's death was inevitable, some felt like it could've been handled differently. For example, it may have been an easier pill to swallow had Shireen's death taken place entirely off-screen. Needless to say, this scene has gone down in history as one of the show's most memorable moments.
2. Oberyn's Head Gets Crushed By Clegane
Anyone who was a fan of Game of Thrones was used to watching people die horrific on-screen deaths. At the same time, however, there were some deaths that hit harder than others. Oberyn Martell's was one of them. After a long battle with Clegane, Oberyn is killed after Clegane squeezes his head so tightly that it bursts. Not only was his death gruesome, but it was made even worse by the fact that Clegane was saying some inappropriate things while squeezing Oberyn to death. Clegane confessed to raping and killing Oberyn's sister, Elia, as well as killing her children. When fans talk about some of the show's worst moments, this one is often included on the list.
3. Theon Flayed by Ramsay
To say that Game of Thrones wasn't afraid to push the envelope would probably be an understatement. The series constantly found ways to keep its viewers on the edge of their seats, and this brutal moment between Theon and Ramsay was one of them. In this unforgettable scene, Theon has his private part sliced off by Ramsay. Surprisingly, however, the incident doesn't kill Theon although it does render him unconscious. When Theon finally comes to, Ramsay can't help but torment him even more. He even gloats about the fact that he has permanently scarred his body.
4. Daenerys Eats a Horse's Heart
Deaths weren't the only things on Game of Thrones that went a little too far. There were also quite a few other scenes that left viewers cringing. Among them was the moment that Daenerys feasts on a horse heart. This scene may not have been over the top in terms of gore, but the thought of someone eating a bloody horse heart was enough to make lots of viewers uncomfortable. Plus, the fact that this scene happened in season one helped set the tone for some of the other crazy things that were to come with the series. Little did viewers know, there were going to be lots of even more intense things waiting for them in the show's following seasons.
5. Talisa Stark Stabbed While Pregnant
Women and children are soft spots for many people and scenes that involve them being hurt or killed don't tend to go over well with viewers. However, that didn't stop Game of Thrones from including this unforgettable moment. In this scene, Talisa Stark is savagely stabbed in the stomach while she is pregnant. Both Talisa and her unborn baby die as a result of their injuries. This scene was very tough to watch and many felt like it was yet another time when the series took things a little too far. Talisa being stabbed to death would've been tragic regardless, but the fact that she was carrying a child while it happened made her murder even more horrific.