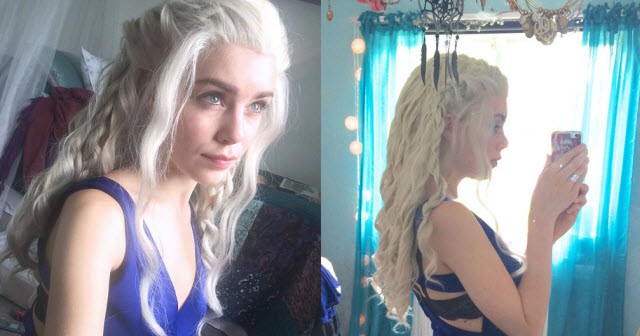 Winter is coming. Literally winter, not Game of Thrones, unfortunately, which doesn't get here until spring. But you know what else is coming? Halloween. It's a perfect time to demonstrate your love for Game of Thrones and your costume making skills to match. I had the idea that you might be looking for some costume inspiration, so I figured I'd start with the most cosplayed character on the show, Daenerys Targaryen, the First of Her Name, the Unburnt, Queen of Meereen, Queen of the Andals and the Rhoynar and the First Men, Khaleesi of the Great Grass Sea, Breaker of Chains, and Mother of Dragons. Or you know, Dany. I scoured the entire internet for the ten absolute best bits of Daenerys Targaryen cosplay I could find, and hopefully you can draw some inspiration from the hard work of these ladies. Check out the gallery below, and that's Mirish above, to start with.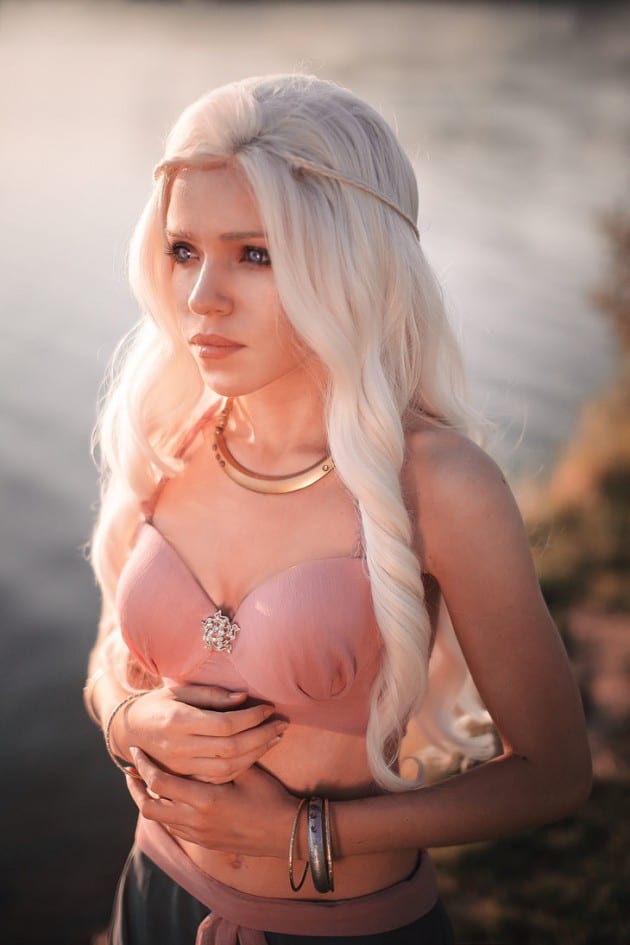 Daenerys by TophWei – She usually specializes in Legend of Korra cosplay, but as you can see, does a fantastic job in the Game of Thrones universe as well.
Daenerys by Miss-Alice-Monster – Miss Alice has a bunch of photos in this series, all of them great. I like her invented dragon claps as well.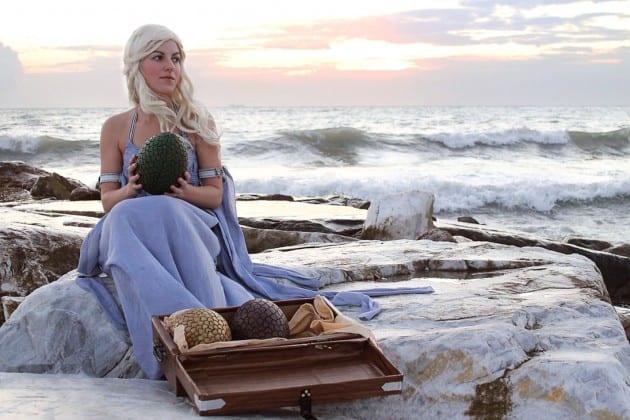 Daenerys by EatingtheSun – The beachside setting is what makes this photoshoot, though it's been a long time since Dany has seen the sea on the show, I feel.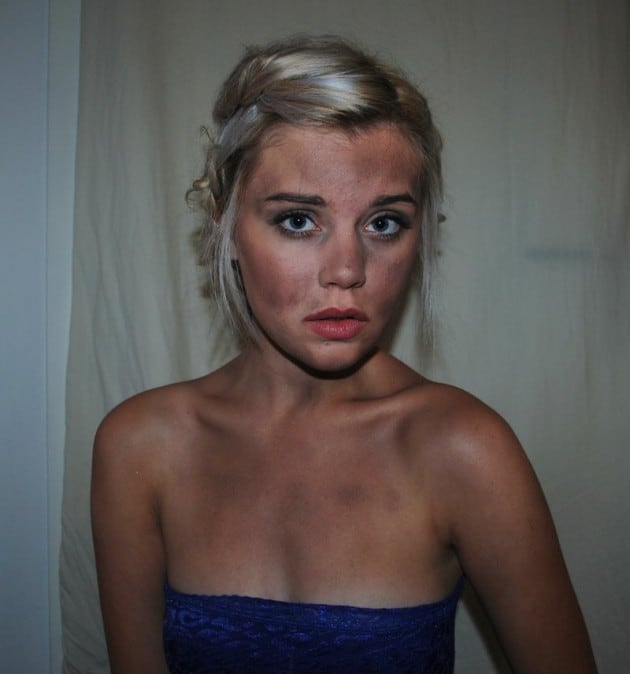 Daenerys by Mirish – This is just purely make-up alone, but an expert ability to convey soot with a natural resemblance to Emilia Clarke makes this one of the best in the collection.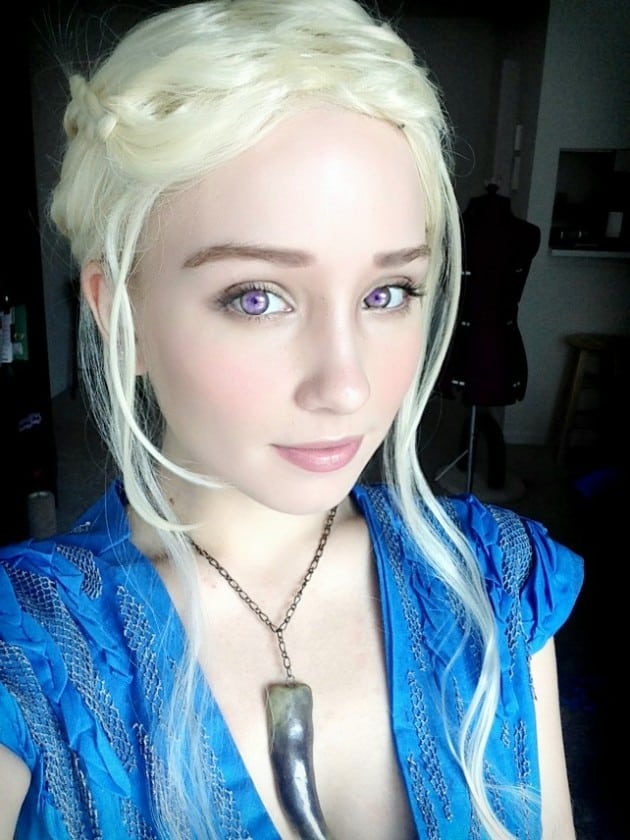 Daenerys by JellyfishSoup – The hair, the make-up, the face, the costume. This one is pretty close to perfect, you have to agree.
Daenerys by MilliganVick – The soft filter is glamorizing the Red Waste a bit, but it's a lovely shot.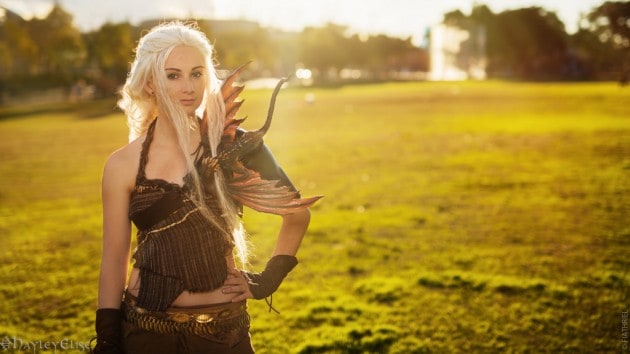 Daenerys by Fiathriel – There are a few with dragon toys, and that's a convincing dragon pup. Also, this is the seldom seen "not in a gorgeous dress" Khaleesi.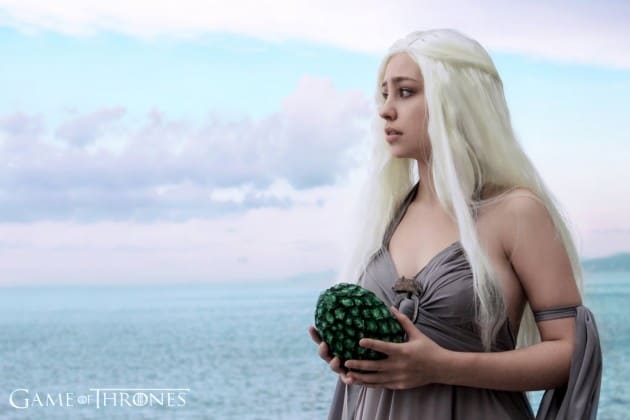 Daenerys by AnnaStoya – She looks concerned that someone swapped out her dragon egg for a pineapple. But great costume, absolutely stellar.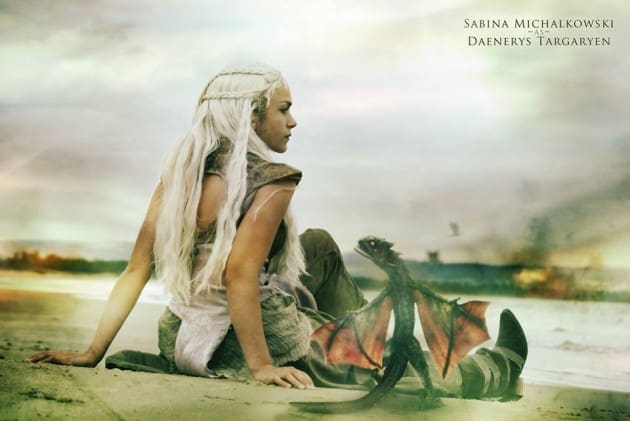 Daenerys by MikoDoesCosplay – This one uses a CG dragon like the show instead of a toy, and it works very well indeed. I see more dragons in the distance too.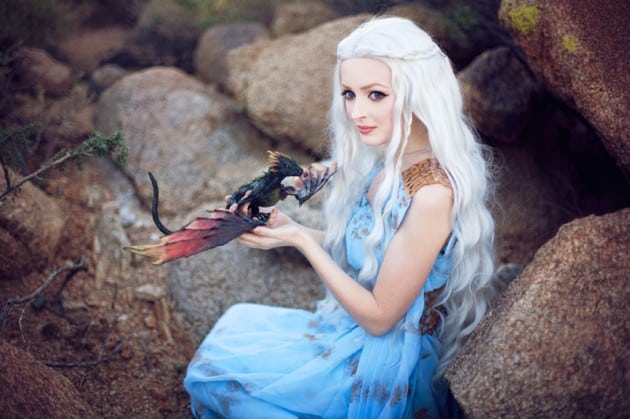 Daenerys by xXPrettyWhenUCry – If Daenerys was an anime character, she might look a bit like this. Lovely.