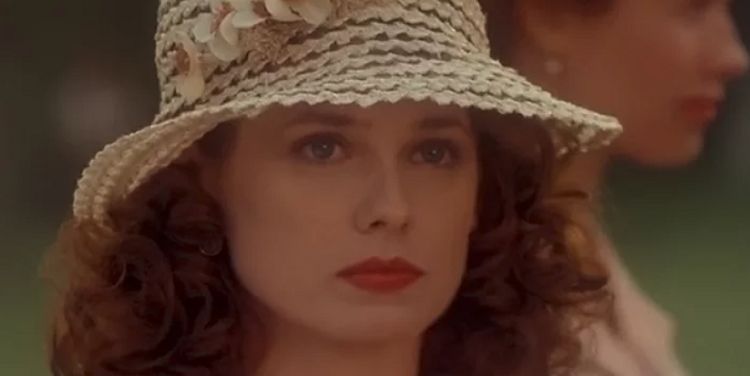 If you were around during the 1990s, you probably have fond memories of actress Isabel Glasser. The talented star rose to prominence in 1992 with her role in the movie Pure Country. Throughout the decade, she continued to land TV and movie roles and it seemed like she was positioning herself as one of the brightest stars of her generation. However, things started to slow down for Isabel towards the end of the 90s. By the early 2000s, she had started to fade to obscurity. As a result, lots of people have wondered what ever became of the once-rising star. Luckily, we have an update. Keep reading to find out what happened to Isabel Glasser.
Isabel's Acting Journey
Isabel Glasser was never the type of actress who liked to share her entire life with the world. As a result, there has never been much information out there about her personal life or what inspired her to get into acting. We do, however, know that she started her professional acting career in the late 1980s. She made her first on-screen appearance in a movie called A Marriage. However, in the following years, she shifted her attention towards on-screen roles. Her first TV role was in a series called Loving. However, by the early 1990s she was back on the big screen. In 1992 alone, she was in three movies: Death Ring, Pure Country, and Forever Young. Her last major movie role was in the 1998 film, Second Chances.
What Has Isabel Been Up To?
Even though Isabel's last significant movie role was in 1998, she continued to act after that. Once again, though, her focus was on the small screen. Throughout the 2000s, she appeared in four out of the seven Law and Order series in the franchise. Her most recent TV appearance was in an episode of Law & Order: Trial by Jury in 2005. Although it's fairly common for actors to decide to step back from the industry, many actors will announce that they will be taking a break. Isabel, however, has never done any such thing. There's no information on why things with her career slowed down. It could have been a personal decision, or something could've happened behind the scenes that derailed her career. Either way, Isabel has remained tight-lipped. On top of that, she doesn't appear to be active on any social media platforms which means there aren't any updates on her personal life. If she is married and/or has children, there's a chance that her absence from the industry has been due to the fact that she wants to spend more time with her family. Additionally, Isabel hasn't done any interviews to provide any information on what she's been up to.
What's Next For Isabel?
If you're a fan of Isabel Glasser's, you may know that she hasn't made an on-screen appearance since 2006. Fortunately, though, she'll be back on the screen before we know it. It was recently announced that she'll be in an upcoming movie called Pellett. Although the release date hasn't been announced, we hope to see it come out some time in 2022.
What Is Pellett About?
Pellett will tell the story of a Montana cafe owner named Clarence Pellett who was shot to death near his home in 1951. According to the movie's description on IMDB, "PELLETT is the story of Clem Pellet's quest to understand his grandfather's murder in 1951 and the trials and tribulations of the small town facing the possibility of a death sentence and aggressive forces trying to stop justice." In addition to Isabel, the movie will also star Chris Prinzo and Kam Dambrowski. The movie will be filmed in Great Falls, Maryland.
When discussing the project with The Great Falls Tribune, Clem said:
"It's going to be a Montana story that's told in Montana and with Montana help and resources. It's also about the McCarthy era, communism and how it was treated. It's about the death penalty, it's about the argument on both sides even from the 1950s perspective. You're going to really step into that era. We're going to put together that mindset on the decisions made back then, based upon what the culture and the situation at the time."
Since Isabel has been absent from the industry for the last several years, it's unclear how she got involved in the project. However, I think it's safe to say that her fans are excited to see her back in action. It's important to note, however, that this project is the only thing she has in the pipeline at the moment.movies