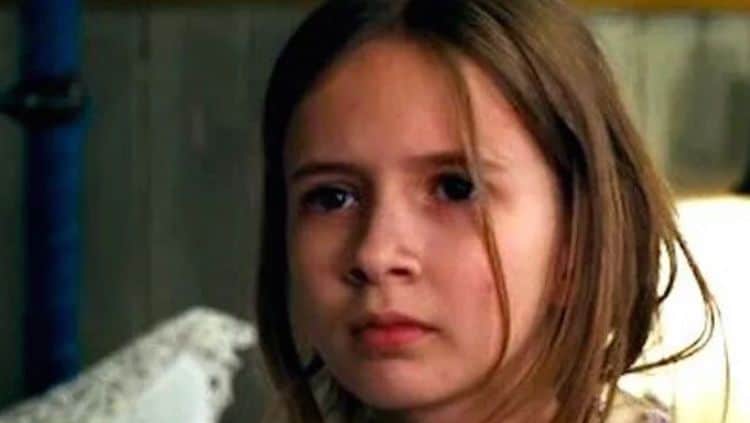 A lot of times when a person gets an article on them wondering where they are, what they're doing, and how their career is going, it might mean that they kind of disappeared from the business for a while, but not always. With Eliza Bennett, it might simply mean that she hasn't been in the spotlight as much and people are wondering what happened to her. Worrying over actors and what they're doing is pretty natural for a lot of people since getting into what's going on in entertainment tends to give people something to do and something else to focus on apart from their own lives for a period of time. But the truth is that Eliza is still a busy woman and has been continuing her career for a while now. She's been a part of The Conners, she was on This Is Us for an episode, and she's still working on Dynasty as a recurring character so it's safe to state that she's not doing that badly, and in fact is in a good position to see her career keep pushing forward.
The actress has been in the game since she was a kid so it's fair to say that she knows what she's doing, and is fully capable of taking her own career into her hands at this time. A lot of those that have been in the business for a while have either stepped away at certain points to live their lives and perhaps take care of their families or have kept at it and found a way to be there for the people that depend on them over the years. It's a balancing act no doubt for those that are continually busy, but it does appear that Eliza might have had time here and there to experience life away from the camera since there are years in which she didn't see a new role develop.
Plenty of people in show business do their absolute best to get notice and remain as close to the top as possible, while others take a leisurely approach and tend to take roles when they can find them. If a lot of people don't know who Eliza is at this time it's likely because they haven't watched a lot of the stuff she's done over the years or haven't paid as much attention to her. Much like any other actor, she's doing her best to maintain a career and a reputation, but she's also someone that might be seen as a supporting actress more than a lead, and like it or not, this does affect how the public will react to someone a lot of times since the popularity that a lot of actors build throughout the years will tend to help them later on since people like to watch those individuals that they recognize and can get behind since they've played memorable roles in the past. The psychology of it is something that's well known to a lot of people in the business and this is part of how movies and TV shows are fashioned. Those that use newer or lesser-known actors tend to be movies and TV shows that have to work a little harder to get the kind of attention they want.
Keeping that attention is just as hard since trying to compete against people that have a well-established reputation and can turn out one great act after another is tough to work against. The upside is that a lot of great actors will do whatever they can to help out those that are either new to the business or are veterans but are eager to learn what it takes to really become popular. It's often said that celebrities are out of touch with a lot of those that watch them, but at the very least some actors are very good about trying to help their peers out and make them look good or get them to really act in a genuine manner so that they too can start to experience the upswing in their career that some might need. Eliza has been kind of a mid-card actress for a while, but she's been solid and definitely dependable enough to keep casting, which is important.
So, when thinking about Eliza Bennett, if you have the inclination, just keep in mind that she's doing fine and is currently busy filming a show so she's not in dire straits, as far as anyone knows, and she's definitely staying busy. These days if actors are staying busy it's a positive note since thanks to the pandemic it's been seen that many studios have been delayed and even come close to shutting down production more than a few times. As long as people are busy and staying safe while doing it, spirits are high.This Is Us
Tell us what's wrong with this post? How could we improve it? :)
Let us improve this post!