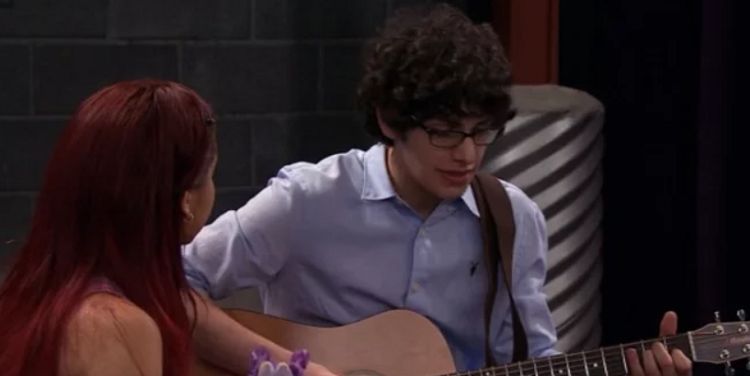 Anyone who was a kid (or tween) during the early 2000s probably has fond memories of Matt Bennett. From 2010 to 2013, he was a fixture on millions of screens thanks to his role as Robbie Shapiro in the Nickelodeon series, Victorious. The role was his first major opportunity as an actor and it turned Matt into a bright young star. Thanks to the work he did on the show, many were excited to watch his career unfold. However, when the series ended, viewers started seeing less and less of Matt. Now that it's been more than a decade since the series finale of Victorious, people are still wondering what became of the talented actor. Keep reading to find out what happened to Matt Bennett.
Matt's Acting Journey
Matt was born and raised in New York. Although he doesn't come from a family with a history in the entertainment business, Matt developed an interest in performing at a fairly early age. He got his start by doing commercials and it was clear that he was meant to be in front of the camera. By the time he was a teenager, he knew that acting was something that he wanted to take seriously. Matt made his on-screen debut in 2009 in a TV movie called Totally for Teens. Although it often takes an actor several years to get their big break, Matt was cast in Victorious the following year. In his role as Robbie Shapiro, Matt was one of the show's stars. His character was a ventriloquist whose puppet also doubled as his best friend. Robbie was shy and slightly awkward, but he was also known for being a loyal friend. In addition to playing Robbie in Victorious, Matt also reprised the role in other guest appearances on other shows such as iCarly and Sam & Cat.
When Victorious ended in 2013, Matt continued to act although many of his roles were on the smaller side. However, he earned another significant acting role in 2018 when he was cast in the series American Vandal. However, for those who are wondering why acting started to slow down for Matt, the answer is probably because he wanted to focus on music instead. In an interview with Northern Transmissions, Matt said, "After Victorious ended I wanted to create something no one was expecting or had heard from me previously. Everybody knows me as a light-hearted guy and I wanted to prove (to everyone AND to myself) that I had more to offer. Real human thoughts. I was dealing with the loss of my dream job and some major changes in my family; my parents divorced a couple months after the show got cancelled. I figured an album would be a proper way to channel that negativity into something creative. I hope the album offers a little more insight into my head and into my life than has previously been on the table." He released his first album, Terminal Cases in 2016. In addition to his own music career, Matt also appeared in music videos for his former Victorious co-star, Ariana Grande.
What Is Matt Up To Now?
Just because you may not have seen Matt as much in recent years doesn't mean he isn't still hard at work. Matt has continued to act and his most recent on-screen appearance was in an episode of Cowboy Bepop in 2021. On top of that, Matt has a YouTube channel where he posts a variety of content including things related to his music career. Not only does his channel have 100,000 subscribers, but his videos have gotten more than four million total views. Those numbers are only going to increase in the future. While we know that Matt is still making music, it's unclear when he plans to release another full-length project. Outside of what he has going on in his professional life, Matt seems to be doing well. Based on his Instagram profile, it's clear that Matt is living life to the fullest. He loves spending time with family and friends and doing things like traveling and reading.
What's Next For Matt?
At the moment, it doesn't appear that Matt has any upcoming acting roles in the works. However, it seems very likely that we'll see him on our screens again at some point in the future. For now, it looks like Matt is primarily focused on his music and his fans are excited to see what his next project will sound like. No matter what Matt decides to do next, though, we already know that he will absolutely crush it.
Tell us what's wrong with this post? How could we improve it? :)
Let us improve this post!