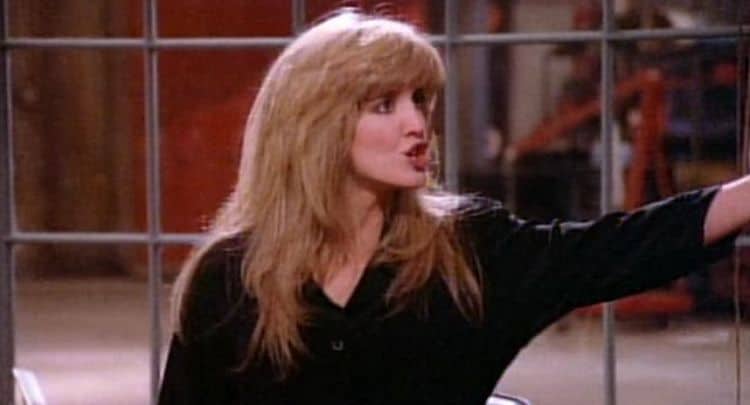 Seeing as how nostalgia has become a noted thing these days it's easy to start looking back and remembering some of the stars as they were several decades ago and what helped to make them memorable. Not all of the stars have made the trip this far, some have passed on, and some have disappeared from the business altogether, but the memories they helped to create have remained. Crystal Bernard is one of many individuals that was deemed to be quite popular back in the day and there are a few shows that helped to keep her career moving in a forward direction. Apart from that however it does feel that she kind of needed that connection in order to be recognized. That's not to say that she wasn't popular enough, but with the constant influx of talent that continually seeks to be recognized one can't help but think that quite a few individuals that were grounded within their own shows needed a little something extra to keep going the distance when said shows ended, or when they attempted to expand their influence in the business.
To her credit, Crystal did keep moving forward with her career as the last entry on her IMDb page appears to be 2008, when she starred in Grave Misconduct, a TV movie that's likely known by those that are interested in the story but might not realize the importance of those that are in it. To be honest, Crystal's best years stem from shows such as Happy Day, It's a Living and Wings, the latter being the show that many likely remember her from. At this time it feels as though a lot of people might need to be reminded more than a few times of who she is and what she did in her career to really get the point across that she was an up-and-coming star at one point. She's been a theatre star and did start up a music career at one point, but at this time a lot of it feels as though it might have been just to pay the bills and give her something to do since trying to find her has taken a bit of doing when it comes to seeking out any pertinent information.
A Google search will definitely find enough articles on Crystal to put something together that could be called a comprehensive history, but it would still take a little time and a little dedication to make it happen. It's not that she isn't popular at all, it's that as it always happens, show business moves forward and those that can't maintain the same level of popularity from year to year are bound to be left behind. Some tend to mind it less than others as their life might slow down finally and allow them to do what they want to do rather than what they've been contracted to do, while others might be kind of a flash in the pan that exhibited greatness at one point but failed to sustain it for more than a few years. Crystal's career doesn't feel as though it hits either explanation but could be somewhere in-between since she didn't just disappear at any given moment, though retiring in 2008 might appear that way to some folks.
It could be that she was tired of show business and wanted something quieter and with a slower pace, which would be easy to understand since like it or not, being a part of any show sounds like it's a lot of work and might not be for everyone. Or it could have been that she saw her career slipping by and figured it was better to step aside and let people remember her as she was instead of as someone that tried to hang on for too long. There are a bunch of reasons why people retire from show business and not all of them are the doom and gloom type or the happy and carefree variety. When someone feels that it's time to get out then that's usually a good time to sit down and explore one's options since sticking around too long could be a big mistake, while getting out when one's career is about to hit a high note would be a huge mistake.
There's no doubt that like many others before her, Crystal took into account what she'd be leaving behind and what she might have ahead of her, and obviously found that life might be a little better, easier, or just more manageable if she left. The hope of course is that she found something that could help her just relax and enjoy her life, much as the hope would be for anyone. As of now it definitely appears that she has no plans to come back, so we wish her the best and will likely remember for years to come.
Tell us what's wrong with this post? How could we improve it? :)
Let us improve this post!