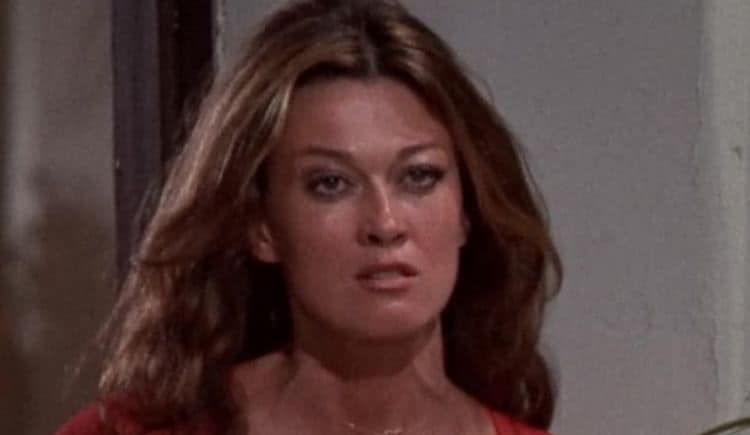 Back in 1974, "The Longest Yard," was released, and we aren't talking about the one that made everyone laugh in 2005 starring actors like Adam Sandler and Chris Rock. We are talking about the one that was released nearly 31 years prior to that – the OG. When a former football star leaves his girlfriend and steals and wrecks her car, he's sentenced to an 18-month stint in prison where he meets a few unsavory characters. Because Crewe, the NFL star, was released from the NFL due to his points shaving scheme, the convicts in the prison aren't exactly welcoming, and it makes things worse when the warden requires Crewe to coach his own team of prison guard football players so they can win a championship. Long story short, it's hilarious, and the second one is just as good. The original, though, is now 46-years-old, and fans are wondering what happened to the original cast.
Burt Reynolds as Paul Wrecking Crewe
It's not a secret that Burt Reynolds went on to become one of the most famous, most talented stars in Hollywood. He was an Academy Award-nominated actor who is also an Emmy winner with a few Golden Globes, and more. He starred in some of the biggest movies of all time, and he's one of the most beloved actors throughout the generations. He, sadly, passed away in 2018 at the age of 82. As a fun fact, his college roommate at Florida State University and fellow football team member, is none other than Lee Corso.
Eddie Albert as Warden Rudolph Hazen
Eddie Albert began his acting career in 1938, and he continued to act regularly for nearly forty years prior to being cast as the warden. After this role, he continued to act in major motion pictures as well as television roles until the mid-90s when he was diagnosed with Alzheimer's. He died in 2005 after suffering a bout of pneumonia.
Ed Lauter as Captain Wilhelm Knauer
Ed Lauter was one of the most prolific actors of his time. He starred in dozens of movies, including "King Kong," in 1976 and Stephen King's "Cujo," in 1983. His last movie was released in 2016, which was more than three years after his 2013 death. He passed away from Mesothelioma five months after the cancer was discovered.
Richard Kiel as Samson
Richard Kiel died in 2014 at the age of 74, but not before he made some of the best movies in America. He starred in films and television, and he killed it. He is well-known for his role as Mr. Larson alongside Adam Sandler in "Happy Gilmore," and for lending his voice to Vladimir in the Disney animated series, "Tangled," among dozens more. He's one of the most famous men in the business, and he is dearly missed.
Anitra Ford as Melissa
Anitra Ford did not go on to have the most prolific career in Hollywood, but she is very famous for the many years she spent working as a model on "The Price is Right," back in the 70s. She modeled most of her adult life for a living, and she's taken a long break from Hollywood. We did get to see her in a 2018 episode of "To Tell the Truth," as a contestant.
Robert Tessier as Connie Shokner
Tessier sadly passed away at the age of 56 in 1990. He was a paratrooper in the Korean War, and he is a Purple Heart Recipient. He was a stunt rider in the circus on his motorcycle, and he spent most of his time in Hollywood working in the stunt business. He died of cancer, leaving behind six children.
James Hampton as James "Caretaker" Farrell
When James Hampton took on a role, he did it with vigor. He was an actor and a screenwriter in addition to being a director. He is remembered for the time he spent on hit shows such as "F Troop," "The Doris Day Show," and his role in movies such as "Teen Wolf," and "Sling Blade," over the years. he was nominated for a Golden Globe for his role as the Caretaker. Hampton died at the age of 84 on April 7, 2021, from complications with Parkinson's.
Michael Conrad as Nate Scarboro
He's well-known for his role as Sgt. Phil Esterhaus on "Hill Street Blues," for which he took home two Emmy Awards in the early 80s. However, he's also well-known for his acting career as a whole. He served in WWII, he played in many television programs, and he married three times in his life. He died of cancer in 1983, only 9 years after his role in this movie.
Harry Caesar as Granny Granville
Believe it or not, Harry Caesar was a singer before he was an actor. He released music throughout his career, and he took on acting in the early 1960s. He starred in more than a dozen movies, and he starred in even more television shows all the way up until a year before his death. He died in 1994 in his 60s.
John Steadman as Pop
Born in 1909, John Steadman had a long and successful career in Hollywood. He earned roles in more than a dozen films beginning in the early 70s through the early 90s. However, it was his role as a radio personality prior to his acting career for which he is most remembered. He spent 30 years in radio, and his fans adored him. He died at the age of 83 in 1993.
Bernadette Peters as Miss Toot
One of the most successful actresses in the world, there are few who do not know her name. She's famous for every role she's ever taken on, but it's her work on Broadway for which she is most famous. She is the best of the best. She has been nominated and won many Tony Awards for her work, she's been nominated for several Grammy Awards for her music, and she wont a Golden Globe for Best Actress in a Motion Picture Musical or Comedy for her work in "Pennies From Heaven," in 1981. She has been nominated for many Emmy's, and she's currently nominated for an Emmy in 2021 for her work in "Zoey's Extraordinary Playlist". She's still working hard, and she's thriving at the age of 73.
Charles Tyner as Unger
Tyner spent his early years serving in the United States Army. He served in WWII, and he got his start acting on Broadway in 1957. He took some time off the stage to work in the movies (Cool Hand Luke, Father Murphy, and more), but he returned shortly after his role as Unger. He worked regularly for decades. Tyner died in 2017 at the age of 92.
Tell us what's wrong with this post? How could we improve it? :)
Let us improve this post!