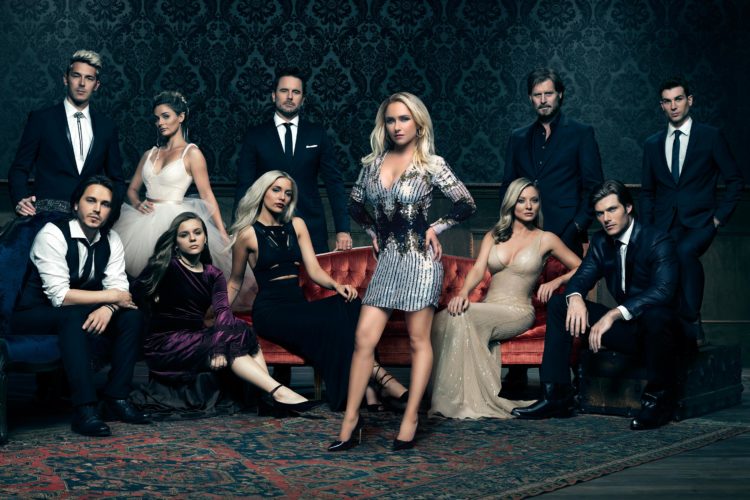 By now, almost everyone has heard the news that the immensely popular television show Nashville is coming to an end. In fact, the last few episodes of the show are currently airing. The show was lucky enough to get something of a second life when it was picked up by a cable network after being cancelled by one of the traditional major networks a couple of years ago. During that time, this is a show that has undergone a lot of changes and it has seen the loss of some cast members in the addition of others. Now that the show looks like it's truly ending for good, many fans are wondering what the cast will be up to now that they're no longer filming on the set of Nashville.
1. Hayden Panettiere
Without a doubt, she is best known for her performance on the show. As one of the central characters, she appeared in many episodes and was critical to the story line in many others. Since the show has stopped filming, she has been involved in one additional project. It's a movie called Berlin, I Love You. It's currently in post-production and should be released in the relatively near future. Although this is the only thing that she has worked on since she stopped filming Nashville, there is no doubt that she should have plenty of work coming her way so that she can stay as busy as she chooses for as long as she wants to continue acting.
2. Charles Esten
He hasn't picked up any additional projects yet. However, he was a bonafide successful actor before this series ever came along and there's no reason to assume that he won't be able to pick up right where he left off now that it's over. Perhaps he feels like taking a break, as being on a television show can come with a grueling schedule. Maybe he just hasn't found a script to his liking yet. However, fans shouldn't really get worried. He's always been quite active at his chosen profession so there is no reason to think that this will change any time in the near future. It's much more likely that there just hasn't been enough time that has passed since the last project ended before he has a chance to start something new.
3. Clare Bowen
You might say that she has taken the show by storm, creating a major character out of what was originally intended to be a relatively small supporting role. Although she doesn't have any other projects in the works right now, she did a remarkable job playing this particular character. This was certainly not something that went unnoticed by individuals in the business. Therefore, there is every reason to believe that it won't be very long before she has a number of projects to choose from.
4. Connie Britton
Although she left the series a full season before the other individuals that have been discussed so far, it's impossible to talk about the show without talking about her. She was one of the central characters from the beginning and for quite a long time, the show virtually centered around her and Panettiere's character. She's been extremely busy since she left Nashville. She guest-starred in a television series or two and then landed a regular role in a new drama called 9-1-1. She's also been busy with movies, with three of them in the works. One has been completed, one is in post-production, and one is about ready to start filming.
5. Jonathan Jackson
This is another character that a lot of Nashville fans have grown to love. Like many of the other people that starred on the show, he doesn't have anything else that he's currently working on. However, he had a regular job on the popular soap opera General Hospital before he started working on Nashville. It's not yet known whether or not he will go back and do something similar or strike out and do something completely different in the near future. Whatever he chooses to do, you can bet that the fans that came to love him through his character on Nashville will closely follow his career from now on. It's exciting to think about whatever he might choose to do from here on out.
Tell us what's wrong with this post? How could we improve it? :)
Let us improve this post!