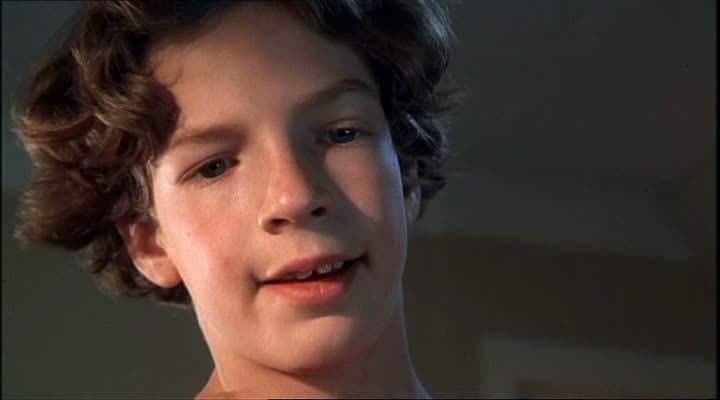 If you were a kid during the 1990s then there is a very good chance you saw the 1995 movie The Indian in The Cupboard. The movie followed a young boy named Omri who is given an old wooden cupboard and a plastic figurine for his birthday. Although these both seem like ordinary objects, he quickly realizes that there's more to them than they seem. When he puts the figuring in the cupboard, the toy comes to life. Although the film didn't do well at the box office, it was popular among young viewers and it thrust the movie's young star, Hal Scardino, into the spotlight. However, in the years since the movie's release, Scardino has vanished from the spotlight causing millennials everywhere to wonder what became of him. Keep reading to find out what happened to Hal Scardino.
Hal Scardino's Acting Journey
Hal was born in Georgia but spent much of his childhood living in England. Unlike lots of other child stars, Hal didn't exactly have an interest in acting from an early age. In fact, he was actually a little on the shy side. An article from The Baltimore Sun published in 1995 described Hal as "The kid in the Christmas play who is looking for the curtains when everyone else is singing 'Jingle Bells". You may be wondering how someone like that could end up finding their way to the spotlight, but the answer is that the spotlight actually found him. Hal was discovered after going to an in New York City interview with some friends who were interested in a role in an upcoming movie called Searching For Bobby Fischer. After being asked to talk to the casting team, Hal wound up with a role in the film. Despite being a solid movie, it didn't get much attention upon its release and Hal and his family figured acting would be a one-and-done thing for him. However, in the spring of 1993, Hal was contacted about doing another film – The Indian in The Cupboard. Hal, who was only 9 years old at the time, decided that he wanted to give the project a try and he quickly learned his lines. After being cast in the movie, Hal had to return to the United States from London in order to film the project. In the article in The Baltimore Sun, Hal expressed that filming was frustrating at times but he was able to get through it thanks to the support of his dad. After The Indian in The Cupboard, Hal landed a role in the 1996 movie Marvin's Room which starred Meryl Streep, Leonardo DiCaprio, and Diane Keaton. Many people expected Hal to continue to be a presence on the big screen, but it would be almost 20 years before he would get back into acting.
Where Is Hal Scardino Now?
Child stars disappear from the spotlight for a number of reasons, and unfortunately, they're not always good. Fortunately, that wasn't the case for Hal. His decision to walk away from acting was entirely his own. In fact, even when he started his career he wasn't sure that movies were something he wanted to do forever. Hal ultimately decided that he wanted to live a 'normal' life and focus on other things for a while. According to his LinkedIn profile, he attended a boarding school called Winchester College in England before returning to the United States to attend Columbia where he earned a bachelor's degree in English. Just because you haven't seen him on your screen in a while doesn't mean that he's given up on acting, though. As his LinkedIn profile states, Hal "started to develop an interest in theatre as the years went on. After much coming and going between the US and the UK for work and education, I settled, for the time being, in the UK and began working as Assistant Producer at The Tricycle Theatre in London. Soon after leaving the Tricycle, I acted in and executive produced the independent film 'The Show', directed by James Alexandrou. In 2013 I co-produced 'Syria: Trojan Women' in Jordan before co-founding Aperta Productions earlier this year." According to his profile on IMDB, he doesn't have any projects in the works at the moment, but I have a feeling we haven't seen the last of him yet. As far as his personal life, Hal seems to be pretty private in that regard. Twitter is the only platform he has an account on, and his tweets are primarily focused on his career and causes that are important to him.