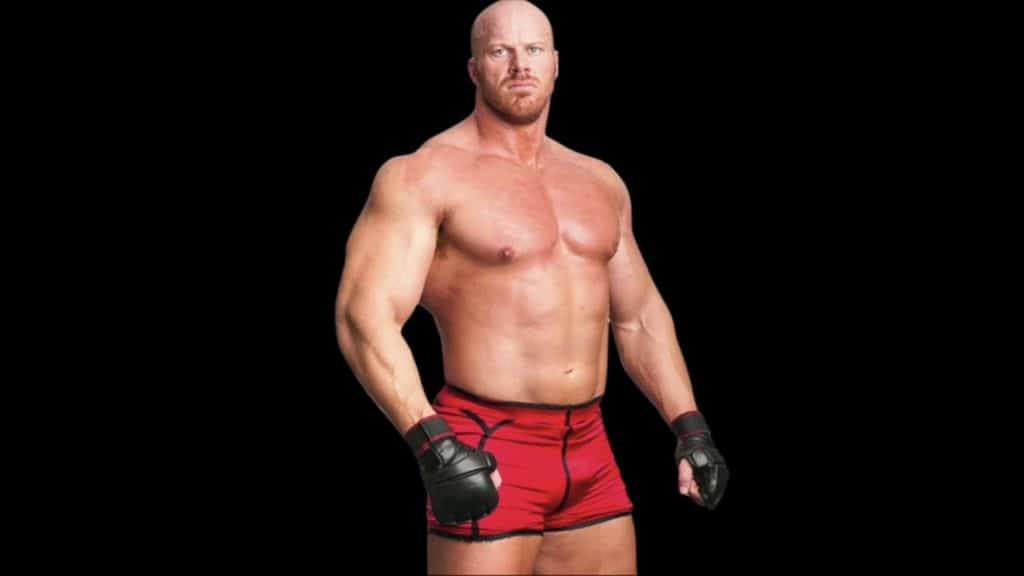 Any guy as big as Nathan Jones is going to be stereotyped and typecast almost immediately, especially when looking at how big he really is. This mountain of muscle was highly anticipated as one of the next big monsters in the WWE at one time, but thanks to his past it didn't get to happen, though he would wrestle for a little while before he retired from the ring. The one big push that made Jones appear so monstrous and so dangerous is that he is a former convict as he was sent to prison in Australia, to Boggo Road Gaol as his promos actually stated. Armed robbery was the charge, and at one time he was considered a very dangerous individual. Even at the age of 52, it's still fair to say that he's dangerous enough to avoid messing with, but his life has changed quite a bit over the years as he's taken on a different approach and used his incredible physique for other purposes. It's easy to say that he's always going to be looked at as a tough individual strictly due to his size, but he's been impressive in other ways throughout his life.
For one, he has won a few World's Strongest Man competitions in his time and has placed in several others, which is no easy feat considering the kind of lifts that are performed in such competitions. It's safe to say that he's not out trying to compete with the younger men at this time despite still being an impressive physical specimen. This is a guy that allied with the likes of the Undertake, stood in the ring with the Big Show, and performed insane lifts in a competition that's custom made for men that can bench cars and perform feats of strengths that are usually reserved for the movies. To say that he's been a showman and a freak of nature (in the most polite way of course) is putting it accurately and making it known that at one time he was without any doubt one of the most impressive men in the world.
But sadly, the WWE wasn't the spot for him even though he did try and he was brought back at least once before moving on. He's been a championship powerlifter, a Strongman competitor, a bodyguard, a pro wrestler, and an actor. The last title is one that he's had for many years now and has shown him to be just as impressive since he's managed to show up alongside several notable names such as Stone Cold Steve Austin, Tony Jaa, and Jet Li just to name a few. The movie roles he's taken on haven't always been long, drawn-out parts that keep him around that long, but they've still been enough to get him noticed since he's been able to take on the protagonist of the story in a manner that's kind of fun to watch. In The Protector, for instance, he was placed up against Tony Jaa's character and dominated him in their first fight. Even in their second fight near the end of the movie, he was thrashing Jaa, but as it was kind of expected, Tony went on to beat the hell out of Jones' character eventually.
His movie experience with Austin came during The Condemned when the two men played the parts of condemned prisoners that were purchased to take part in a deadly game held by a wealthy individual that wanted to see who would be the last prisoner standing. He didn't last long in this movie but his scenes were interesting to watch since he was painted as a killer without anything else to go with his character, the silent type that would fight to the death on a whim. In Mad Max: Fury Road he had a much stronger presence since he was one of the sons of Immortan Joe and therefore had more lines and more scenes to think about. But as with his other roles he was dealt with by the end of the movie. Nathan has a penchant for taking on villainous roles in the movies, and it's fair to think that he does have the look that makes this entirely possible to believe. It's not really certain how often we'll get to see him in anything but a tough guy role, but it's fair to say that it might not come off as something that people will believe that easily.
But when talking about what he's been doing and how his life has been going he's actually married to a stuntwoman by the name of Fawn Tran and it does appear that they have a son. So in all likelihood, Jones has been doing quite well away from the wrestling world, as he's had several roles in notable movies and was recently in the Mortal Kombat remake. What he'll be doing from this point on is hard to say, but it's easy to state that he's been doing just fine for a while now.