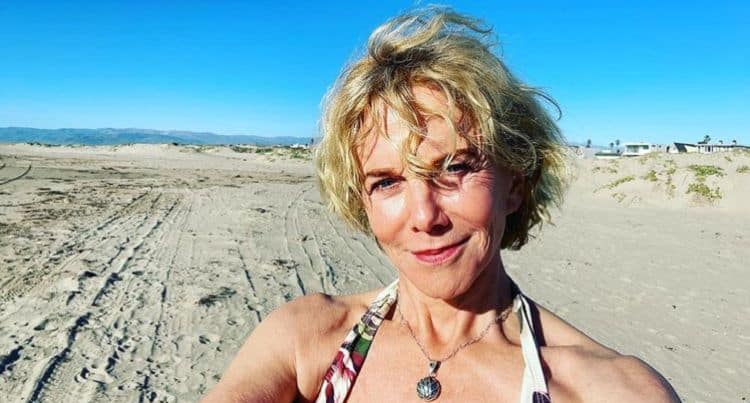 When an actor begins their career, they hope to find opportunities that help them establish themselves in the industry. Linda Purl was fortunate to get that kind of chance fairly early on in her career. When Linda Purl joined the cast of Happy Days in 1974, she never could've imagined the show would end up being a big part of what has defined her career. When she initially joined the cast, she was playing a character named Gloria who was dating the show's main character, Richie Cunningham. After appearing in a handful of episodes, it seemed like her time on the show was over. However, she returned to the series in 1982 – this time, as a character named Ashley Pfister who was dating Fonzie. She remained on the show until 1983. Despite never being a main character, Ashley became well-liked by fans. Since leaving the show, many fans have wondered what became of Linda over the years. Keep reading to find out what happened to Linda Purl.
Linda's Acting Journey
Linda was born in Connecticut where she spend the first few years of her life. However, when she was around five years old, she relocated to Japan with her family. It was in Japan that she developed an interest in acting and began her training. Although it doesn't appear that either of her parents had acting experience, her grandmother, Beatrice Saville, was one of the founding members of the Actors' Equity Association. When she was 15 years old, Linda moved back to the United States. While in high school, she earned a role in a soap opera called The Secret Storm. By the time she made her first appearance on Happy Days, she had been in the entertainment industry for a few years, but her career was still in its early stages. Her first major TV role came in 1975 when she was cast in the TV series Beacon Hill. After that, she earned roles in several shows and movies.
When she returned to Happy Days in 1983, she had a lot more experience under her belt and she appeared to have a very bright career ahead of her. After leaving the show, she managed to keep the momentum going. Her next significant role came in the series Matlock in which she played the title character's daughter. Linda continued to act throughout the 1980s. Eventually, however, she decided that acting wasn't the only thing she wanted to focus on. During the 1990s, Linda also started to put energy into her career as a musician. Although she had been making music long before the 90s, it was then when things really started to take off for her. She released her first album, Alone Together, in 1998 and she has put out several projects since then. Just because Linda was working on music didn't mean that she was done with acting, though. She appeared in several shows and TV movies during the 90s although many of her roles were minor guest appearances.
What is Linda Doing Now?
Although some people may have thought that Linda faded from the spotlight after the 1980s, that isn't the case at all. In reality, she has always worked fairly consistently although some of her roles have been somewhat small. In fact, there's a very good chance you've seen her on your screen at some point. Some of her biggest credits in recent years include The Oath. She also had a recurring role in The Office from 2009 to 2013. Most recently, Linda appeared in a TV series called Viral Vignettes in 2021. In addition to acting, Linda is also still a very active musician. In 2020, she released an album called Taking a Chance on Love.
What's Next for Linda?
If there's one thing we know about Linda, it's that she always stays busy. According to her website, she will be going on tour in the United Kingdom starting in February of 2022. On the acting front, it doesn't appear that Linda has any movie or TV projects in the pipeline. Given her track record, however, we know that we haven't seen the last of her. On a personal level, it appears that things are going well for Linda. Her Instagram profile reveals that she is currently enjoying everything life has to offer. She appears to enjoy spending time with loved ones and she also likes to explore the outdoors. Linda is in a relationship with actor Patrick Duffy. No matter what Linda ends up doing next, though, her role as Ashley Pfister on Happy Days will always be one of her most memorable.
Tell us what's wrong with this post? How could we improve it? :)
Let us improve this post!