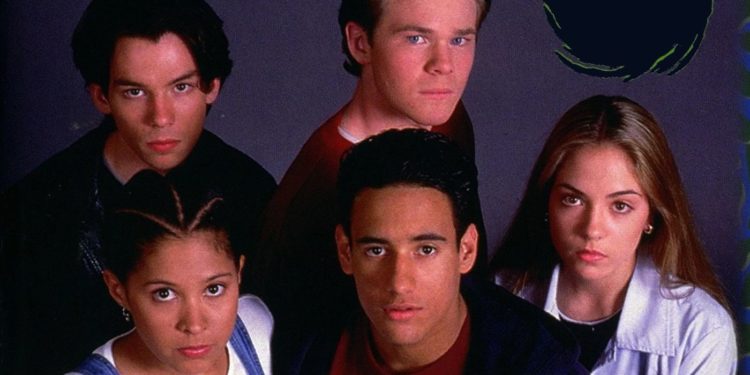 If you were a kid or teenager during the late 1990s, there's a good chance you remember the Animorphs. Originally released as a series of books, Animorphs was also turned into a TV series that debuted in 1998. The series centered around a group of teenagers who develop the ability to morph into aliens. Although the show lasted for just two seasons, it is still remembered fondly in the hearts of millennials everywhere. In the time since the show ended, many fans have wondered whatever became of the cast. While you may have seen some of their faces in more recent years, others have completely faded from the spotlight. Keep reading to find out what happened to the cast of Animorphs.
Shawn Ashmore as Jake
Shawn Ashmore is arguably the most famous actor from Animorphs. When he was cast in the show, he had already been in the entertainment industry for almost a decade and his star was on the rise. However, being part of Animorphs certainly helped take his career to the next level. When the show ended in 1999, Shawn had no problem keeping the momentum going. The following year, he played a minor role as Iceman in the film X-Men. He went on to reprise the role in several additional movies. On top of the success he's had in the film world, Shawn has continued to shine on the small screen as well. Most recently, he was in the TV series The Rookie. Outside of his work, Shawn is a dedicated husband and father.
Boris Cabrera as Marco
Boris Cabrera is a California native who started his acting career at a relatively early age. He made his first on-screen appearance in 1994 in a movie called Flashfire. Being cast in Animorphs was his first major break, and it would turn out to be the biggest role of his career. While some people may have thought things would take off for him after the show, that wasn't the case. He continued to act in small roles throughout the early 2000s before deciding to leave the entertainment industry completely. Boris became a personal fitness trainer, though it's unclear if he is still in that line of work as his website appears to be inactive. Since he has chosen to lead a very private life, there isn't much information on what he has going on at the moment.
Nadia-Leigh Nascimento as Cassie
Nadia-Leigh Nascimento is originally from Canada. Unfortunately, we weren't able to find any information on what inspired Nadia to get into acting, but we know she got her start at a fairly early age. Her professional acting career began just two years before Animorphs debuted and getting a part in the show proved to be a life-changing experience. Surprisingly, however, Nadia didn't do much acting after the show. It's unclear why she chose to leave the entertainment industry, but her last on-screen appearance was in a TV movie called Jennifer in 2001. According to Nadia's LinkedIn profile, she attended George Brown College where she earned a bachelor's degree in education. She currently works for a social impact agency.
Brooke Nevin as Rachel
Brooke Nevin was born and raised in Canada. Her father, Bob, played professional hockey for almost 20 years. Brooke was a teenager when she earned her first on-screen role in an episode of Goosebumps in 1997. Playing Rachel in Animorphs proved to be a major break for Brooke. While she continued to act consistently after the show, it would be quite a while before she landed another significant role. Most notably, she earned a Daytime Emmy Award nomination in 2009 for her role in the TV series Imagine B**ches. During the 2010s, her career caught a second wind and she appeared in shows like Breakout Kings, Call Me Fitz, and Cracked. Rachel's most recent on-screen appearance was in 2022 in an episode of Magnum P.I. From what we know, Brooke is not married and doesn't have any children, but she is in a relationship.
Christopher Ralph as Tobias
Like some of his castmates, Christopher Ralph is originally from Canada. He began his career as a voice actor in the early 1990s, but Animorphs was his first major live-action role. After Animorphs, Christopher continued to find success. In 2000, he had a starring role in a series called In a Heartbeat which also starred Shawn Ashmore. Unfortunately, the show lasted for just one season. From 2003 to 2004, he also had a recurring role in the show 1-800-Missing. However, things started to slow down for him after that. His most recent on-screen role was in 2013. While it's unclear whether he has permanently retired from acting, it doesn't appear that he has any upcoming projects. Christopher also doesn't appear to be active on social media.
Tell us what's wrong with this post? How could we improve it? :)
Let us improve this post!