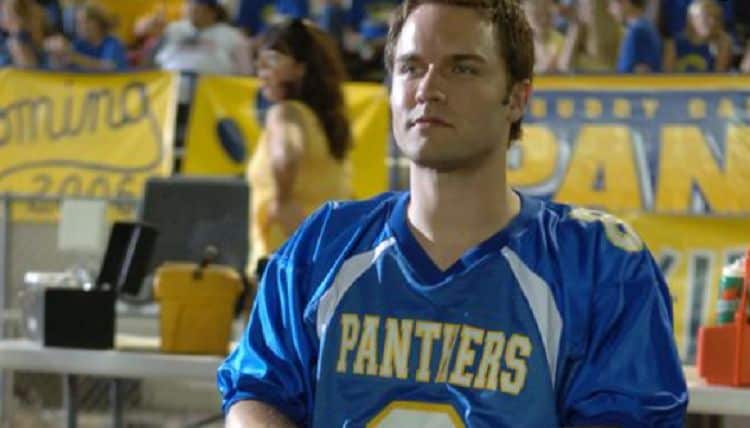 Scott Porter is a man who became a household name when he graced America's television screens as Jason Street on the hit show, "Friday Night Lights," back in 2005. He played the role perfectly, and his fans fell hard for him. He's the kind of guy who has fans all over the world, and he's been around the block a time or two. The thing about him is that he made the character so beloved that fans were crushed when the show ended and their favorite characters were sent packing. Now that it's been so long that the show has been off the air, it seems that Scott Porter's fans want to know where he is. What's he been up to all these years?
Scott Porter's Early Life
When Scott Porter was born, it was in Omaha, Nebraska. He was born on July 14, 1979. His family did not stay in Omaha, Nebraska, for long, though. They eventually moved to Florida. While he lived in Winter Park, Florida, he played football on his high school team. He was a wide receiver on the team, and he stayed in the area to go to college. He attended college at the University of Central Florida, and he also spent some time singing while in college. He considered himself a good student and a relatively well-behaved young man. He spent his free time working as a babysitter to earn some income on the side. He did not have time to go out and party like many people do when they are in college. He was serious about his education, and he spent his time wisely focusing on that rather than the other things that go along with college.
Scott Porter's Acting Career
Before he had his part on "Friday Night Lights," he did a temporary stint in the daytime soap world. He had a small party as an existing character on "As the World Turns," and a few other projects. He did some Off-Broadway work. He worked in film while he was on primetime television, and it worked well for him. He was capable of keeping his schedule on a playing field that allowed him to make time for everything he had going on in his life.
Following the end of FNL, he had a couple of new jobs on primetime on yet a few other shows that would go on to become huge hits. He was cast as an attorney on the show, "Hart of Dixie," on The CW. He worked with Rachel Bilson and the other cast and crew on the show, and fans were happy to be part of that in 2011. Just before that, he landed a role on a show called "The Good Wife," as an investigator at a law firm. He's worked with some of the biggest names in Hollywood both on television and in the movies.
In between his television and movie life, he also found time for love. He began dating a woman he met at work when he was part of "Friday Night Lights," and they fell hard for one another. She's a casting director. Her name is Kelsey Mayfield, and they have been together for many years. The couple wed in 2013. One of Porter's groomsmen was a high school classmate and friend turned screenwriter by the name of Jamie Linden. Two years after they exchanged vows, he and his wife welcomed their first baby. Their son was born, and they named him McCoy Lee. Two years after their son was born, the couple welcomed their second baby and their first daughter. Her name is Clover Ash.
He's Been Well
In the decade or so since the hit show, "Friday Night Lights," ended with fans crushed and upset that they would not get more than five seasons of the cult classic, Scott Porter has been doing well. He's working regularly, he's married, he's raising a family. He continues to support his family and his career, and he shares snippets of his life at home with the world via social media. He's done well for himself, and he has the show to thank for much of that. Not only did he make a huge name for himself that would allow him to go on to work on even more projects later, he may not have met his wife had he not been cast on the show. Their love story started under the Friday night lights, and it continues nearly a decade later as they've doubled the size of their family.