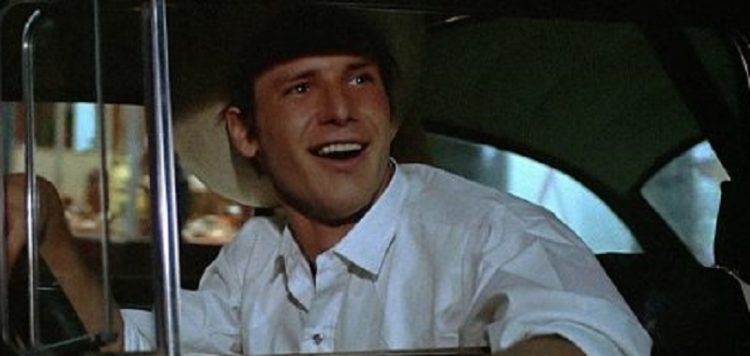 The 1973 comedy called American Graffiti was a sensational hit. The movie is one many people still refer to, and it's a classic. Everyone loves it, and there are so many good reasons why. Not the least of which is the cast of this movie. While many wonderful actors and actresses participated in the making of this movie, only a handful of the cast would go on to become household names that everyone loves. They were not unknowns when they began their roles in this movie, but they were nowhere near as big as they are today. When it's time to get to know the American Graffiti cast, there are a few names worth learning – they became sensations, and their net worths prove it.
Ron Howard
Ron Howard was already one of the most famous actors in the world when he took on this project. He'd been acting since the 1950s and made quite a name for himself. From a child actor in shows such as The Andy Griffith Show to his adult roles in shows such as Happy Days, he's one of the most famous actors of all time. However, his transition to working behind the camera has turned Ron Howard into a living legend with a net worth of $200 million as of 2023.
Something that we thought we'd point out, though, is that Howard was part of the American Graffiti cast in 1973, and Happy Days did not begin until 1974. Did you know that this movie stands as the inspiration for the television show? Happy Days is one of the most successful, most hilarious shows on television, and Howard and his role in American Graffiti inspired it.
Richard Dreyfuss
Richard Dreyfuss began his acting career in the mid-60s, and he was also well-known prior to joining the American Graffiti cast. He would go on to win an Academy Award in 1977, but it's his role in Mr. Holland's Opus that people remember him best. Dreyfuss was the star of the film in 1995, and his talent did not go unnoticed. He was nominated for an Academy Award for that role and took home the Golden Globe and the BAFTA for it.
As of 2023, Dreyfuss has an estimated net worth of approximately $5 million, but he'd like the world to know one thing. He is not Julia Louis-Dreyfuss' father. In fact, when Julia Louis-Dreyfuss confirmed that her father, William died, many people began tagging Richard Dreyfuss in their social media posts. He was honored that his non-death affected so many, but he wanted the world to know that they were not talking to the right guy.
Harrison Ford
Need we say anything about Harrison Ford? He's Han Solo. He is also Indiana Jones. Harrison Ford is a Dutton as of 2023 – and Yellowstone fans know what it means to be a Dutton. He is starring in the prequel called 1923 as a Dutton descendant who runs the Yellowstone Ranch with his wife, played by none other than the massively talented Dame Helen Mirren. Harrison Ford is arguably the biggest movie star in the world, and he's among the most recognizable. He's been in every good movie ever made if you ask us. He's currently living his life with a net worth of $300 million, and he's not complaining.
Suzanne Somers
She would go on to become one of the world's most famous sitcom stars, and she would also become one of the world's leading exercise mavens. She is Suzanne Somers, and everyone knows her. As of 2023, Somers' net worth is $100 million, and she's not slowing down. She's in her late 70s now, but she's still working like her life depended on it. She's got businesses to run, and she's got an empire to handle. Somers is a woman who has proven to the world that you can be a beautiful, buxom, stereotypical blonde woman but not have one stereotypical personality trait at all. She's the best.
She didn't have the most recognizable name when she was part of the American Graffiti cast. She'd begun acting in the 60s but only landed small roles. Even her part in American Graffiti was a small one. it would not be until the late 70s, when she was cast on Three's Company, that she'd become a household name. She'd then go on to become the face behind the famous Thighmaster. In the early 90s, she was cast alongside Patrick Duffy on a sitcom called Step By Step, and the world loved it. Suzanne Somers was officially one of the world's most famous actresses, and she kept the momentum going.