Who could forget Chelsea Daniels? The lovable and somewhat ditzy friend of Raven Baxter was a part of the iconic Disney Channel series. From the moment she made her presence known in the pilot in 2013, audiences laughed, cried, and laughed again at the supporting character who warmed the hearts of millions. However, whatever happened to Anneliese van der Pol when That's So Raven ended in 2007?
The actress was actually in the business for quite some time before she was cast as Chelsea Daniels. In fact, Van der Pol caught the acting bug in the third grade. She nabbed a starring role in the revival of Grease as Sandy Dumbrowsky. She earned a Bobbi Award for Best Actress in a Musical. The talented performer has a string of hits besides her That's So Raven role. However, there's no denying that Chelsea Daniels will forever be in the hearts of millions of viewers.
Surprising Fact About Anneliese van der Pol's Casting As Chelsea Daniels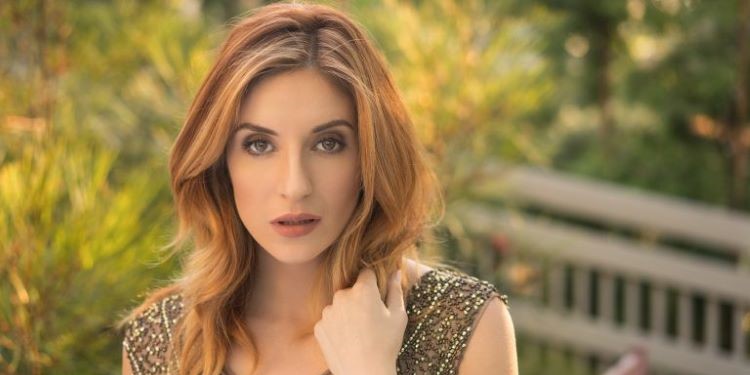 Though the actress has been a performer since elementary school, Anneliese van der Pol didn't really get any film or television credits until Divorce: The Musical. Van der Pol was mainly a Broadway star in her early acting career. She was in plays such as Evita and Laurey and continuously gained accolades and recognition for her roles within these plays.
Originally, That's So Raven was totally different when pre-production first began. The show was going to be called The Future is On Me, with the character named Dawn Baxter. Then, it was changed to Absolutely Psychic, and the protagonist was Rose Baxter. Raven-Symone was never considered for the lead in the beginning. In fact, she auditioned for Chelsea Daniels.
However, the creators were so impressed by her performance that she ultimately became the central figure of the series. The search for Chelsea was still moving forward, and Anneliese van der Pol auditioned. She originally didn't get the part. However, Raven bonded with her so well that she requested that the actress play her best friend instead.
The Actress Time On "That's So Raven"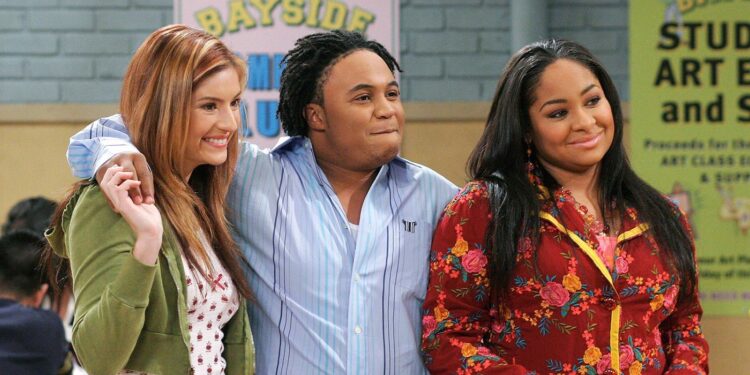 Her role in That's So Raven remains her biggest in the film and television industry. The series was quite popular in the early days of the Disney channel and ran for an amazing four seasons. In total, That's So Raven ran for 100 episodes, and Anneliese van der Pol was a part of every single episode. The show was also an award favorite, with the series garnering two Primetime Emmy nominations in 2005 and 2007 for Outstanding Children's Program.
As you can imagine, it catapulted van der Pol's career. The actress was featured in several other Disney channel shows; Kim Possible, Hannah Montana, and Shake it Up. Plus, she had several musical records released under the Disney brand. She did a cover of "Circle of Life" for a special edition of The Lion King DVD, "A Dream is a Wish Your Heart Makes" for the Cinderella: Special Edition DVD, and "Candle on the Water" for Pete's Dragon. Anneliese van der Pol had her most success in Hollywood during this time. Once the show officially ended in 2007, the actress starred in various projects here and there but went back to theatre full-time.
Her Time On Broadway and "Raven's Home"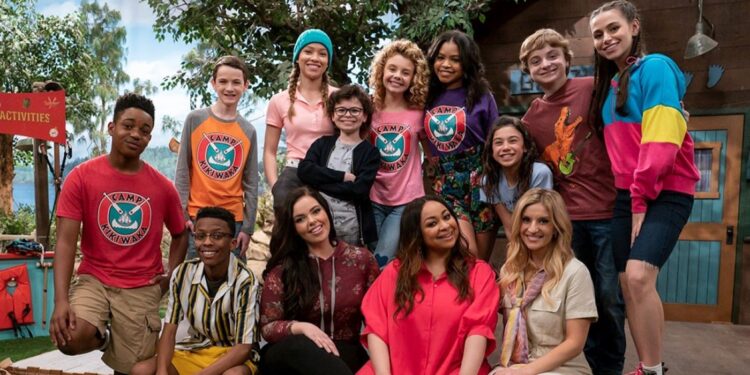 It was confirmed in 2007 that Anneliese van der Pol would return to Broadway as Belle in Beauty and the Beast. From 2007 to 2016, Broadway was her home. The 34-year-old starred in plays such as Emma, Vanities, A New Musical, Wicked, and For the Record. She was a tremendous success. As previously mentioned, van der Pol dabbled in Hollywood here and there.
She starred in Vampire's Suck, a Jason Friedberg and Aaron Seltzer spoof film based on Twilight. Her remaining Hollywood roles would be supporting characters. The surprising return of Raven's Home is what mainly brought her back into the limelight. The series focused on Chelsea and Raven, two single mothers who are living in an apartment.
Van der Pol was a central figure for the first four seasons of the series. She starred in 82 episodes. However, when Raven's Home changed direction, her character was no longer a prominent name in the show. There's no exact reason why the showrunners opted not to include her after Season Four. Altogether, the change in direction was cited as the sole reason. However, she pops up in the series every now and then. But her love and passion for Broadway has seen the actress revert back to her original roots these days.