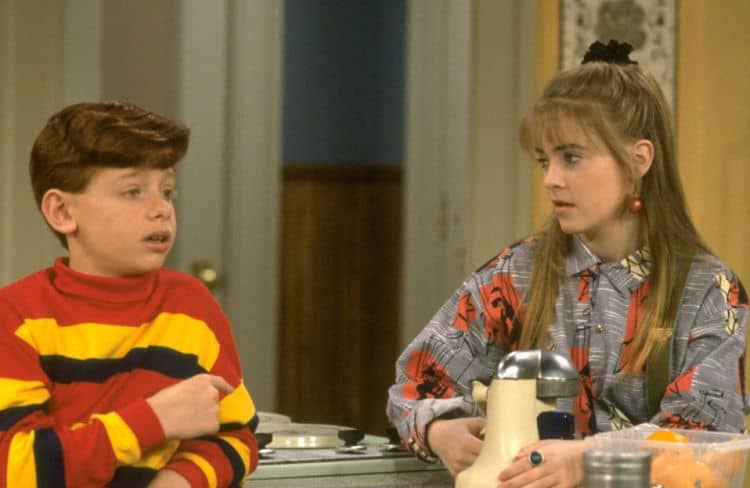 Reading up what there is to be found on Jason Zimbler doesn't take too long since, no offense, his role on Clarissa Explains It All as the bratty brother, Ferguson, is how he's been remembered by a lot of people over the years. But as he grew up he did take on another career path as a theater director and as a software designer. It's a far cry from acting to be certain, but it's kind of funny where time and opportunity take people over the years, especially when it comes to the type of interests that set people on their individual paths. Zimbler sounds very much like an individual whose heart is generally in the right place most times and wants to help people be the best they can be, and it does sound as though he's been doing fairly well since his time in front of the camera came to an end. He also started a support group for child actors called Been There, Done That, which is kind of amusing since he didn't spend nearly as much time in front of the camera as many kids, and it does sound as though he managed to get out with his sanity and reputation intact. But again, his heart's in the right place, and helping people is important, as a lot of child actors have found difficulty adjusting during or after their career.
The number of child actors that have come and gone over the years is a little staggering since when one really tallies up the numbers thanks to all the movies and shows there have been so many kids that it's hard to keep count. A percentage of them get through their younger years just fine without any serious damage to their psyche or reputation, while some have been seen to suffer in various ways that are abhorrent to many people but is still a very saddening reality. Jason appears to be one of those that might have had a few difficulties here and there but nothing that was ever so bad that it kept him from leading what might have been dubbed a normal life. He did have to enroll in an all-girl school near his home due to the shooting schedule for Clarissa Explains It All. But apart from what sounds like three changed majors in college and the occasional party that might have kept him from being at his best the next morning, it does sound as though he was able to navigate his way through his younger years into his adult phase where he's currently doing fairly well and as of 2011 was working for HBO as a software designer.
It's almost always interesting to find how a person will change throughout the years and what path their life will take as they continue to grow and develop into the person they'll become. It's bound to be interesting to find out what will happen to the child stars of today when they grow up and either move on or decide to take their career into their own hands as the years pass by. There's almost a guarantee that some of them won't be sticking around after they get to a certain age, while others might be trying to cement their place in show business at this point in order to make certain that they'll be able to gain the same type of regard that they have now when they're older. Of course, nothing's guaranteed when a person begins to age in the business, especially when it comes to taking on roles that are far different than are experienced when one is still young. There are plenty of child actors that have become adults that might have thought at one time that they might be sticking around for a while and that life was good because they were a big star with plenty of fans. But what a lot of them come to realize too late is that the fans do tend to move on to the next big thing quite often while the actors watch their popularity and their notoriety begin to dip, fade, and then disappear almost entirely. It's likely that someone still remembers Ferguson from the show since many people were invested in it, but it's also likely that Jason isn't really remembered by name that well.
The point of all this is that he did manage to get out of the business without too many big scrapes and bruises to his reputation, if any, and has been making it in his own way for a while now. The average story of any child actor has been a bit tragic to troubling depending on the circumstances. But there are still plenty of people that appear to have done what they could and then moved on.