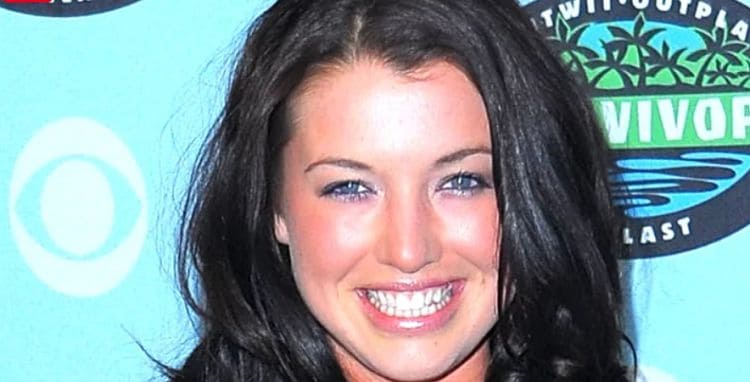 When Survivor debuted in the spring of 2000, no one could've predicted how popular the show would eventually become. During its time on the air, Survivor has become an entire franchise that includes multiple shows. It is also responsible for turning dozens of people into reality stars and Pavarti Shallow is one of them. In 2006, she originally appeared on the 13th season of Survivor. Although she didn't win, she proved to be a fierce competitor and became a fan favorite. In 2008, she returned to the Survivor world to compete in Survivor Micronesia — Fans vs. Favorites. This time, she won the $1 million prize and earned a place in franchise history. Since then, she has made a few more Survivor-related appearances, but she has also been laying low from the spotlight. So, what happened to Parvati Shallow? Keep reading to find out.
Parvati's Journey to Survivor
Parvati was born in Florida where she lived for the first several years of her life. When she was around 11 years old, she and her family relocated to Atlanta. After high school, she went on to attend the University of Georgia where she earned a bachelor's degree in journalism. During the early 2000s, she decided that she wanted to give reality TV a try and she auditioned for a spot on The Amazing Race. Although she didn't make the cut, she left a lasting impression on producers and they kept her in mind when it came time to cast for Survivor. She was more than happy to accept the opportunity to compete on Survivor and it turned out to be one of the most impactful decisions of her life.
What Has Parvati Been Up To?
Competing on Survivor was a life-changing experience for Parvati in more ways than one. Not only did it turn her into a millionaire, but it also turned her into a reality TV star. That said, it doesn't seem like Parvati has ever been the type of person to be obsessed with the spotlight. Most recently, she appeared on Survivor: Winners at War in 2020 where she came in 16th place. That marked her first time back on the show in more than five years and it's unclear if she has plans to make any more appearances. However, even if she's given up on reality TV for good, she has a lot of other great things going on in her life.
Parvati's Business
Being on Survivor has inspired Pavarti to help other people chase their dreams. She currently has a business where she sells a 7 week online course designed to help people improve their daily lives. According to the course's description, "Your Hero's Journey will guide you in self-discovery so you can overcome your greatest challenges, create your most fulfilling life and become the person you know you can be." She has also recently started teaching a course called Win Beyond the Game which is meant to help people be successful when facing challenges in life.
Parvati's Book
In 2020, Parvati released a children's book titled Om the Otter that was written to help teach young children about the idea of mindfulness. So far, the book has gotten lots of positive reviews and many have found that it is a helpful tool for the children they know.
Not Everything Has Been Good
Despite all of the positive things that have happened in Parvati's life since her Survivor journey began, it hasn't been all rainbows and butterflies. In the summer of 2021, filed for divorce from her husband John Fincher who has also competed on Survivor. The divorce filing came after allegations of domestic violence and a restraining order. According to an article from People, the couple got into an argument while visiting a friend's house and things escalated quickly. The article stated, "In the course of an argument about whether their daughter should sleep at the friend's home or their own that night, Shallow claimed that he told her, "I don't care about you. I hope you kill yourself. You can walk into traffic. You can jump off a cliff. I hope you put a gun in your mouth and blow your brains out." John then attempted to grab the couple's daughter and lunged at Parvati.
What's Next for Parvati?
At the moment, it appears that Parvati is focused on leveraging her experiences to help other people. From what we can tell, that is the path she will continue on. Additionally, she is enjoying spending time with her daughter. Although she's had to deal with a few hiccups recently, Parvati appears to be doing her best to maintain a positive attitude.