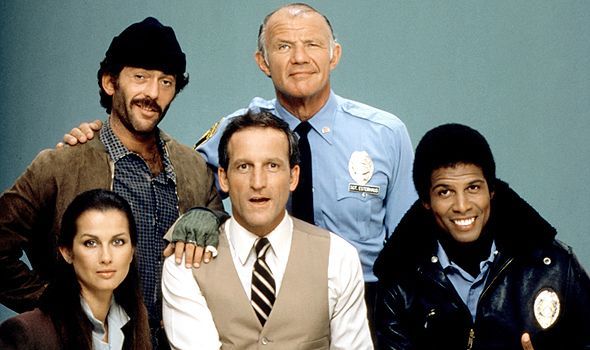 For some people the 80s feels like yesterday; for others, it sounds like an ancient decade devoid of all the conveniences of modern technology. But regardless of whether you were alive during the 80s or not, one thing is for sure: it's one of the most memorable decades in recent history. From big hair and colorful clothing to great music and TV shows, the 80s are often remembered fondly. But as more and more time passes, things that seemed cutting edge during the 80s start to seem out dated. TV shows are certainly no exception. While the 80s gave us lots of timeless classics, there are also a lot of shows from the decade that haven't been able to stand the test of time. Even if you like these shows, you have to admit that they haven't held up well. Here are five TV shows from the 80s that haven't aged well.
1. Benson
One of the things that makes it difficult for any show to age well, is the fact that what is considered funny or appropriate in one decade might not be in the next. That is essentially the case with Benson. Although the 80s was a progressive time in many ways, roles for black actors were still somewhat limited. The show, which starred Robert Guillaum as a butler to a wealthy white family, ran from 1979 to 1986. At the time, the show was popular for its humor. Although Benson eventually became the Lieutenant Governor, today's audience probably wouldn't find much humor in a TV show centered around a black butler.
2. Small Wonder
If you weren't actually alive during the 80s, you may have never heard of the show Small Wonder. Although the show ran for four seasons, it is sometimes forgotten about. Small Wonder was about a character named Ted Lawson and his family. Ted was a robotics engineer who created a lifelike robot named Vicki who he and his wife then tried to pass off as their adopted daughter. If the premise of the show sounds creepy to you, that's because it is. Plus, as with many other shows from the 80s, the humor just hasn't held up very well.
3. Alf
If there's one thing the 80s loved, it was aliens and anything that seemed futuristic. That obsession lead to movies like E.T. and TV shows like Alf. With that being said, Alf is easily one of the most memorable shows from the 80s. Even if you've never seen the show, there's a very good chance that you've seen the character Alf, which was a puppet voiced by Paul Fusco. The show was about an extraterrestrial named Alf whose spaceship crashed into the Tanner family's garage. The family decides to take him in and hid him from the Alien Task Force. Although he has some difficulty adjusting to life on a new planet, Alf eventually becomes part of the Tanner family. While this concept may have been entertaining at the time, most viewers today would probably think of it as cheesy. Today's audience simply aren't as interested in seeing puppets on TV. Additionally, sitcoms about aliens are simply nonexistent at this point. If today's viewers do want to watch something about aliens, it's usually something a little more on the serious side.
4. Silver Spoons
Silver Spoons is widely considered a classic – and rightfully so. The show provided early roles for some familar names such as Ricky Shroeder, Alfonso Ribeiro, and Jason Bateman. The premise for the show is that a wealthy business man named Edward Straton III is shocked to find out that a previous and brief marriage resulted in a son. The show follows his son, Ricky (played by Schroeder) as he moves in with his father and adjusts to the wealthy lifestyle. Unfortunately, this is another show that would be cheesy by today's standards. On top of that, there aren't too many people today who would be interested in watching a sitcom about rich people. Reality TV has officially filled whatever void there was for those who like seeing how the rich live.
5. Knight Rider
Aside from subject matter and humor, technology is another thing that makes it difficult for shows to age well. The technological advances we've seen since the 80s puts a lot of those old shows to shame. Knight Rider is a prime example. The show ran from 1982 to 1986 and starred David Hasselhoff in the role of Michael Knight, a detective who received a new identify (including a new face) from a wealthy man who has recently started public justice organization. Knight is given a car named KITT which is full of advanced technology to help him fight crime. Not only is Kitt literally an antique by 2020 standards, but the show itself also antiquated. The show didn't have the best acting and today's viewers wouldn't be impressed or intrigued by many of the story lines.
Tell us what's wrong with this post? How could we improve it? :)
Let us improve this post!