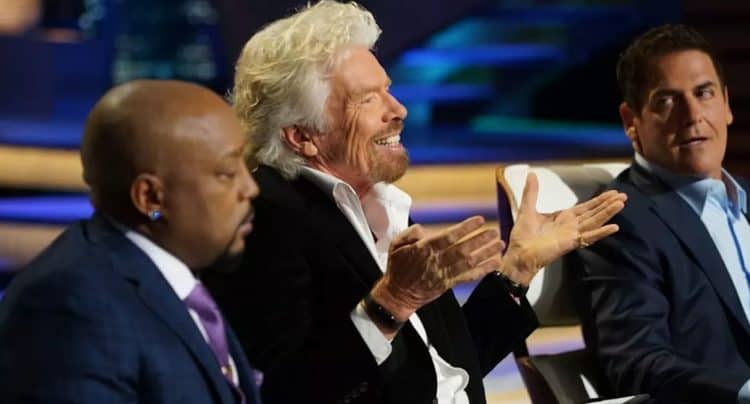 Shark Tank has been a favorite show prompting us to believe in our entrepreneurial dreams. However, once in a while, after getting used to seeing Kevin, Mark, Lori, and Daymond, we would not mind having a fresh face and here are some celebrity guests that would make great judges.
1. Jay-Z
Jay-Z is already a successful artist, but he keeps looking for other ways to expand his empire; therefore he would not mind hearing a pitch about a startup that would make him millions. The fact that he is willing to go as far as Africa through his Tidal Music Company to have the youthful population of Nigeria and Uganda is evidence that this rapper will stop at nothing to have his billions. In 2015, Jay-Z invested $20 million in JetSmarter Inc. which facilitates flight booking through a mobile app. His other investments include bar and restaurants, clothing and champagne .
2. Kevin Costner
Kevin Costner maybe a renowned Hollywood actor but besides acting, he has ventured into saving the planet. However, investing does not guarantee profits, and Kevin lost over $20 million in his attempts to make his business successful, but eventually, he did. During the oil spill, he made $52 million from a contract order by BP. After having other misfortunes in business, he admits he is not a shrewd businessman but more of a dreamer. He, therefore, would not mind hearing a concept from other dreamers trying to launch their businesses.
3. Dr. Dre
Dr. Dre made history by getting the biggest single-year payday ever made by a living musician when Apple bought his headphones, Beats, in 2014 for $3 billion. Dr. Dre is all about appreciating the value of his assets and after getting $750 million from his 25% stake in Beats, he spent $40 million in a house which he has increased the value by over 20%. So far, Dr. Dre has invested in the music industry, so maybe a pitch based on an entertainment idea might capture his interest.
4. Kim Kardashian
We may have seen too much of Kim from "Keeping up with the Kardashians" but when it comes to Kim Kardashian, she somehow has a King Midas touch, and we would love to see her turn yet another startup into a successful venture. Besides it seems like her husband has so much faith in her entrepreneurial abilities that while we were opening boxes of Christmas presents, Kanye preferred to gift Kim with shares of major companies including Adidas, Netflix, Amazon, and Disney. Nine months later, the shares had gone up by 40%, and it is no surprise from someone who admits that she always wants to win.
5. Jessica Alba
Jessica Alba is not just a beautiful woman; she is beauty coupled with brains. Necessity is the mother of inventions and Jessica needed her babies to be safe from all the chemical-filled products. That led her to the founding of The Honest Company whose success has forced her to move from having an online business to having their products in brick-and-mortar stores. As the firm continues to expand its products from natural baby products, to beauty and home cleaning items, entrepreneurs who are also into natural products might kick start their companies by pitching their idea to Jessica.
6. Robert De Niro
Robert is a famous actor who has made fortunes from his acting career, but he also is a businessman. His love for good food led to him starting Nobu Hospitality; a visit to Los Angles and eating at Matsuhisa's hotel made him tell the owner that if he wanted to start a restaurant in New York, then Robert was the go-to-guy. By 2023, Nobu Hospitality LLC is projected to make its first $1 billion. Robert is detail-oriented and will keep searching until he finds the right thing, as Meryl Streep discloses. It would be interesting to watch who would make Robert want to spend his money from a simple pitch.
7. Rihanna
Rihanna has gone from being a musician into an investor. In September 2017, she launched her makeup line, Fenty Beauty, and within 40 days, she had sold $100 million worth of the product. Rihanna's creativity goes beyond songwriting and Puma must have noticed when they signed her in on a $1 million deal that saw the sales increase by 16%. She is also about to launch a luxury fashion line, and of course, she could not mind having a few more creative designers to lend a hand and what better way than being on Shark Tank.
8. Earvin "Magic" Johnson
He might have many investments already, but there is nothing like having too much money so it would be great to see him help another startup grow into prosperity. He owns Magic Johnson Enterprises and although back when he was a basketball player the money was not much, he was a visionary who immediately bought 4.5% stake in Los Angeles Lakers for $10 million. He later sold it to start Magic Johnson Enterprises under which there is theaters, a foundation and an investment on Los Angeles Dodgers.
9. P. Diddy
P. Diddy whose official name Sean Combs started his journey to the top by being a music producer and artiste. His music company, Bad Boy Records has signed up some of the big names in the music industry, and his fame resulted in him launching Sean John, a sportswear clothing line. Diddy has his hands in various other investments including liquor, water, and marketing among others. As he continues to diversify his portfolio, Diddy would consider a new business idea to enlarge his account.
10. George Clooney
We came to love George from his acting career and although the star's last movie was in 2016, that does not mean he has not been making money. George's love for tequila led to him starting a company, Casamigos along with his friend, Rande Gerber and Michael Meldman. When they sold the company to Diageo, the trio made at least $233 million each. He has not been a keen investor, but if an accidental startup made him that much money, he obviously could make more from other startup investments