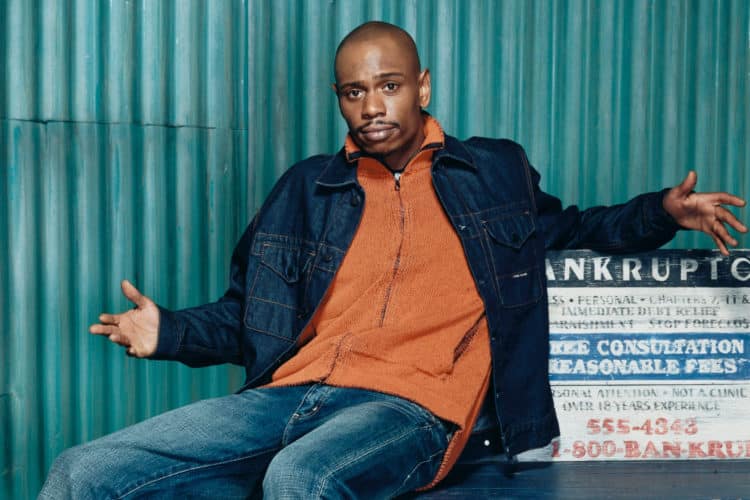 Though Dave Chappelle is considered public enemy no. 1 to some in 2022, the long-time comedian was a huge favorite amongst critics and fans during the early stages of his career. Chappelle is mostly known for his sketch-comedy show, with the self-titled series being a parody of the many behaviors of race and culture. Chappelle's Show was nominated for three Primetime Emmys: Outstanding Directing for a Variety, Music or Comedy Program, Outstanding Variety, Music or Comedy Series, Outstanding Writing for a Variety, Music or Comedy Program. Chappelle's Show only had three seasons, but the impact of the sketch-comedy show is relevant in today's society, good or bad. So, looking back at the pilot, does it hold up to today's view on modern society? As a disclaimer, I'm not someone that views Dave Chappelle's brand of comedy as outdated or wrong for modern times. There's no denying that Chappelle's comedy pushes the boundaries more often than not, but there's always something meaningful behind his jokes.
Chappelle is raunchy, over-the-top, and outrageous, and if you're not into his brand of comedy then it's perfectly understandable. Comedy is subjective. Actually, all of media is subjective. If you hated Chappelle's jokes when the show first arrived, then you won't like them in modern times. The key to knowing whether Chappelle's jokes stick or not is whether they have any true meaning in the modern age or if it was just a product for its time. Admittedly, the first joke was just decent at best. It got a laugh out of me, and I get the message. Sometimes as guys, we act like fools for the women we're really into, versus the chicks that we're really not into. The over-the-top ending did get a good laugh out of me. However, I actually found the blooper of the woman's breast accidentally popping out to be funnier. The moments were made even better because of Dave's reaction.
Luckily, the skits get better as the pilot continues. Pop copy is a genuinely funny take on the everyday nine to five. Of course, no one in their right mind talks like anyone in these skits but for any adult who has worked a job in their life, these jokes automatically hit home because there's truth behind them. Corporate jobs like these can often be frustrating due to customer service, low pay, and the overall environment of the establishment. It's a clear stab at the, "The Customer's Always Right" moniker that's essential to any type of business, especially retail and fast food. Now, I'm not saying that Chappelle is trying to give some thought-provoking meaning behind his comedy skits like these, but you can tell he's tapping into something personal that many fans can relate to. The Servicing the Line and The Management segments were the funniest, though the whole series is packed with hilarious one-liners. The Nat King Cole and HBO commercial segments provide an extra layer of fun. However, there's one skit that is pretty much the reason that the Chappelle's Show pilot is so memorable: the vicious and blind white-supremacist who doesn't know he's black.
Obviously, we understand what Chappelle is clearly mocking here, but what makes this segment so good is the right combination of absurdity and hilarity. The story of a teacher telling a blind black kid that he's white is oddly understandable. We get the reason why she said this: Racism against Blacks was huge, and she was simply trying to make life less difficult for him. However, for him to actually grow-up in a world of supremacists and KKK members is wild and there's several standout moments. Bigsby's confrontation with a group of white supremacists, the unveiling of his KKK hood, and leaving his wife, "Because she's a nigger lover". Chappelle saves the best skit for last as the jokes are perfect throughout this segment. Sketch comedies are a tricky beast. Usually, shows like Saturday Night Live or MadTV would make fun of things that would happen in popular culture during that present time. Jokes usually become stale because audiences five or even ten years from now may not understand the popular culture references to truly understood the context behind the jokes. The pilot cleverly touches on important racial topics and cultures that everyone can understand. Not every joke is a winner, but you'll be hard pressed not to laugh by the time the show ends. Again, it all depends on your feelings on the way you view Dave Chappelle's brand of comedy, but overall, it still holds up despite being nearly 20 years old.