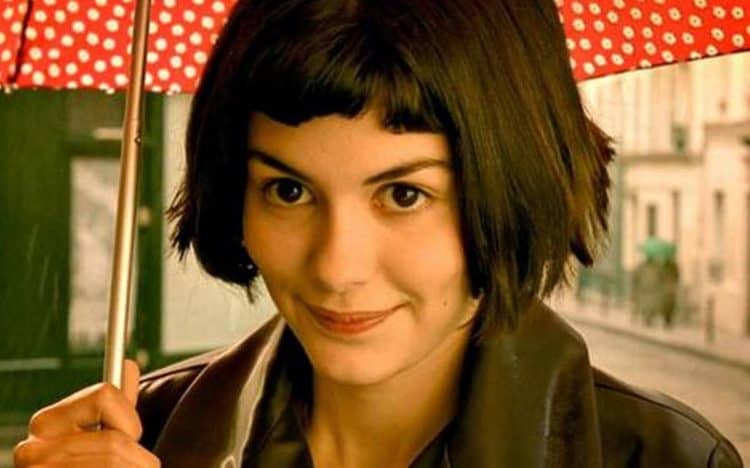 Believe it or not, there's an entire universe of films outside Hollywood, many of which are just as good, if not better, than most major productions that get released in Tinseltown. One country that's particularly good at making movies is France, Europe's most successful producer of films. The country produces an average of 300 films a year. They've also produced noteworthy movies over the past decades, including Le Miserable, Mustang, The Chorus, and of course, 1992's Indochine, which won Best International Feature Film at the Academy Awards. There's a long list of must-watch movies from France from all genres, but the country's comedic scene can't be ignored. Here are five French comedy films that everyone curious about French cinema should watch.
Amelie
Even people not into French cinema should know what Amelie is, arguably France's most internationally recognizable movie. Celebrating the 20th anniversary of the film, BBC wrote: "Twenty years ago, a petite heroine from the Montmartre district of Paris took the world by storm. Amélie Poulain, the title character of Jean-Pierre Jeunet's fourth feature film, is a waitress with a big imagination, who finds herself drawn to simple pleasures in life, such as taking in a film on a Friday night or cracking the surface of a crème brûlée with a spoon. Yet she often feels isolated, and having had a lonely childhood, seeks out connection with those around her." The French romantic-comedy movie premiered in 2001 and starred actress Audrey Tautou as the titular character, as well as other prominent French actors like Matthieu Kassovitz, Andre Dussollier, Rufus, Serge Merlin, and Lorella Cravotta. Amelie was widely acclaimed during its release, receiving five Academy Awards nominations, four Cesar Awards, and a Best Movie nod from the European Film Awards. It also raked in revenue, grossing more than 170 million dollars with a 10 million budget. Famed film critic Roger Ebert fawned over the movie, taking note of the intricacies involved in making Amelie. "It is so hard to make a nimble, charming comedy. So hard to get the tone right and find actors who embody charm instead of impersonating it. It takes so much confidence to dance on the tightrope of whimsy. "Amelie" takes those chances, and gets away with them."
Blind Date
Blind Date, or Un peu, beaucoup, aveuglément, is another romantic comedy starring and directed by French actor Clovis Cornillac. Blind Date is his directorial debut. The movie tells the story of a puzzle maker who requires silence when working, but unfortunately, he is forced to coexist with a pianist who couldn't function without music. Blind Date has a current rating of 100 percent fresh on Rotten Tomatoes. Alberto Acuna of Cinema Movil wrote a glowing review of the film, writing: "If this romantic comedy works in spite of having every cliche in the book, it's because it respects the one rule of the genre: there's chemistry between the leads at all times."
The Women On The 6th Floor
The Women On The 6th Floor is directed by French director Philippe Le Guay and stars Fabrice Luchini, Sadrine Kiberlaine, Natalia Verbeke, Carmen Maura, and Lola Duenas. IMDb details the plot of the movie as follows: "Jean-Louis Joubert is a serious but uptight stockbroker, married to Suzanne, a starchy class-conscious woman and father of two arrogant teenage boys, currently in a boarding school. The affluent man lives a steady yet boring life. At least until, due to fortuitous circumstances, Maria, the charming new maid at the service of Jean-Louis' family, makes him discover the servants' quarter on the sixth floor of the luxury building he owns and lives in. There live a crowd of lively Spanish maids who will help Jean-Louis to open to a new civilization and a new approach of life. In their company – and more precisely in the company of beautiful Maria – Jean-Louis will gradually become another man, a better man." The Women On The 6th Floor was also critically acclaimed, receiving praise even from critics outside France. Writing for The New York Times, film critic Manohla Dargis took note of how easily digestible the movie is. "Lighter than a meringue and as insubstantial, the French boulevard comedy "The Women on the 6th Floor" was designed for the gentle laughter it easily earns."
Taxi
Taxi is a 1998 action-comedy movie starring Samy Naceri, Frederic Diefenthal, and Marion Cotillard. It's written by Luc Besson, most popularly known for writing the action movies Taken, Lucy, and Anna, and directed by French director Gerard Pires. The movie tells the story of a law-breaking taxi driver who must drive for a police inspector who is chasing after German bank robbers. A French comedy classic, Taxi spawned four sequels, the last and final one premiering in 2018. It also inspired a critically panned American remake starring Jimmy Fallon and Queen Latifah and a TV series on NBC. A 1998 review for the BBC of Taxi wrote: "Poor puns aside, whenever the movie hits action mode it's good fun, but the filler plot bits in-between really apply the brakes on any momentum that this two-speed vehicle has."
C'est la vie!
C'est la vie! is directed by filmmaking duo Eric Toledano and Olivier Nakache, the people behind other French movies like The Intouchables and Those Happy Days. C'est la vie! boasts an ensemble cast in Jean-Pierre Bacri, Jean-Paul Rouve, Gilles Lellouche, Vincent Macaigne, Eye Haidara, and Suzanne Clement, among many others. The plot of the movie revolves around a luxurious wedding and the chaos that happens behind it. IMDb writes of the synopsis: "Pierre is marrying Héléna and he wants his wedding party to be first-rate. For that he has reserved the services of seasoned caterer Max Angély and his team. The reception is to take place in a sumptuous 17th-century leisure castle and its beautiful park, and an excellent DJ will supply the music. The rich, arrogant groom demands that everything go according to plan." C'est la vie! was well-received by critics. Tara Brady for the Irish Times wrote: "Despite a fine, fun, multicultural ensemble cast, not every character and subplot here is gold, but the film breezes along so amiably that its weaker moments never grate."
Tell us what's wrong with this post? How could we improve it? :)
Let us improve this post!