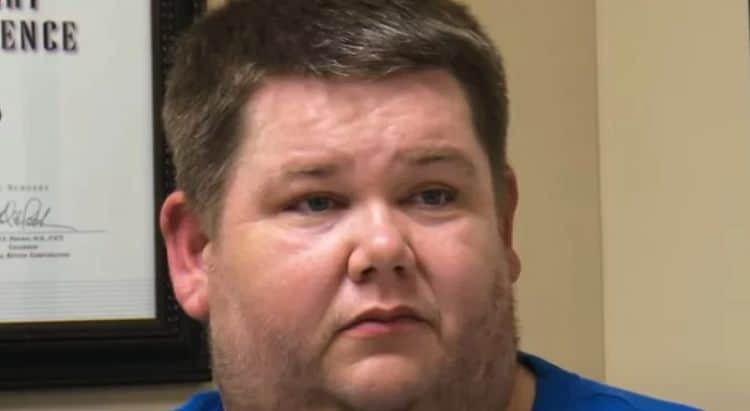 For the last decade, TLC's My 600-lb Life has shared dozens of people's weight loss journeys. While some of these stories end in triumph, others end in tragedy. Still, however, people are grateful for the opportunities to share their stories. During the show's fourth season, Randy Statum decided that he wanted to document his journey as a cast member in the series. Like everyone else who has been on My 600-lb Life, Randy's struggles with his weight weren't anything new and he had a very unhealthy relationship with food. However, despite all of the obstacles he faced, he knew that he needed to start making some changes or else he wouldn't be around much longer. By the end of his episode, Randy was approved for weight loss surgery, but many viewers have wondered how things went for him after filming. Keep reading to find out what happened to Randy Statum from My 600-lb Life.
Randy's Weightloss Journey
Randy was born and raised in Texas. Although he was fairly active during the early part of his childhood, his poor relationship with food started at a relatively early age. By the time Randy got to middle school, he weighed 180 pounds. When he graduated from high school, his weight reached a whopping 300 pounds. Unfortunately, the weight just continued to pile on as he entered adulthood. When viewers were introduced to Randy at the beginning of his episode, he was 35 years old and weighed 655 pounds. His weight had become the cause of several issues in his life both mentally and physically. Randy's weight even had a negative impact on his relationship with his daughter. In fact, his ex-wife left him and took their daughter with her, citing his size as the primary cause. The desire to rebuild a relationship with his daughter was one of the biggest things motivating him to lose weight. At the same time, though, he knew that if he was going to make a change, he needed to seek professional help.
Randy decided that weight loss surgery would be his best option, and he enlisted the help of renowned bariatric surgery, Dr. Younan Nowzaradan. Due to Randy's size, however, he needed to lose a significant amount of weight before he could be approved for surgery. Many people who appear on the show have struggled with sticking to Dr. Now's strict guidelines, but Randy proved pretty quickly that he was serious about doing whatever it took. At the end of the episode, it was revealed that Randy had lost around 300 pounds and was given the green light to undergo surgery. However, anyone who has ever seen the show knows that getting approved for weight loss surgery is only the beginning of the journey. Many people begin facing lots of struggles actually trying to keep the weight off. So, the question is: was Randy one of them?
What Has Randy Been Up to Since My 600-lb Life?
Not only was Randy approved for gastric bypass, but he actually underwent the surgery. The procedure did wonders in terms of helping Randy lose weight, and he has managed to do a good job of maintaining it. Although it's unclear exactly how much weight Randy has lost, newer photos show him sporting a much thinner appearance. On top of that, his quality of life has improved drastically. He now has no trouble getting around on his own and he no longer needs his loved ones to be his caretakers. There's a good chance that this has lifted a huge burden from their relationship. Randy has an active Facebook page where he often shares special moments from his life.
However, it's been quite some time since he's uploaded a recent photo of himself. But, based on his overall activity, it appears that Randy is doing well and enjoying everything that life has to offer. After years of struggling to get around and do simple tasks, it probably feels great to get out and explore with his family. That said, it's unclear whether he was able to get his relationship with his daughter back on track. While it's true that Randy's road hasn't been easy, he has refused to let anything stand in his way. His perseverance is a great example of what kinds of things are possible when people fully commit to Dr. Now's program and work towards living a healthier lifestyle. Although Randy's journey is nowhere near finished, he has reached a point where he can be proud of all of the things he's accomplished.
Tell us what's wrong with this post? How could we improve it? :)
Let us improve this post!