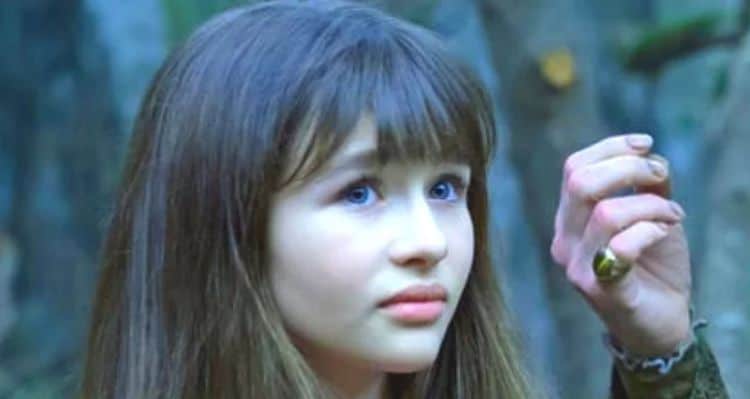 Malina Weissman was still in elementary school when she entered the entertainment industry, but it didn't take long for her to prove that she was much more than another cute kid. After finding success as a model, she began her acting career in 2014 when she was cast in the movie Teenage Mutant Ninja Turtles. In 2017, she got another big break when she was cast as a series regular in A Series of Unfortunate Events. To everyone who saw Malina's work, it appeared that she was laying the foundation to have a very successful acting career. However, she hasn't made any on-screen appearances since A Series of Unfortunate Events ended in 2019. Keep reading to find out what happened to Malina Weissman.
Malina's Journey
Malina was born and raised in New York City which is undoubtedly one of the best places to be to pursue a career in the entertainment industry. From what we can tell, she doesn't come from a family of actors or models, but she still showed an interest in being in front of the camera at a very early age. By the time she was 8 years old she started her modeling career which gave her the opportunity to work with major brands such as Ralph Lauren and Calvin Klein.
Getting into acting seemed like a natural transition for Malina, so when she landed the role in Teenage Mutant Ninja Turtles. Although she didn't have a leading role, her performance as the young version of April O'Neil left a lasting impression on many viewers. That being said, many people are surprised that she hasn't been in more things. She clearly has the talent to light up the big and small screens, but it appears that her focus has been elsewhere. In all fairness, though, it's not unusual for people who enter the industry at young ages to take some time away from the spotlight.
What Is Malina Up To Now?
For those who have been wondering where Malina has been since 2019, the answer appears to be fairly simple. By the looks of things, Malina has just been living a "normal" teenage life that includes graduating from high school and hanging out with friends. In an interview with Pibe Magazine, Malina said, "I live in New York which is such a great place to grow up. I go to a public school in the city, and to kick back I usually just hang out with my friends. I love being able to be a teenager growing up in New York, and I am definitely able to enjoy it."
She also appears to be really into fashion and she has been very active on her Instagram profile. Most of her content consists of photos from various trips and other adventures. Outside of that, she also appears to be in a relationship. In the spring of 2021, she shared a photo of herself kissing a young man, but she did not tag him or reveal any information about his identity. Some of her followers were disappointed to find out that she was off the market because they were hoping to slide in her DMs.
Overall, Malina appears to be very happy. The level of balance she's been able to find is something that a lot of young stars struggle with. Being able to take a break and enjoy life will likely help her avoid the downfalls that usually hinder other child stars.
What The Future Holds For Malina
We weren't able to find any information on her plans to get back into acting, but we do know that we haven't seen the last of her yet. Malina has high hopes of accomplishing big things over the next several years and she definitely has all of the talent she needs to do it.
She told Pibe Magazine, Malina said, "My dream is to become a director, so being able to watch different directors work is incredible. I guess being an actor on a film set is closer to my dream of becoming a director." She doesn't have any behind-the-scenes credits at the moment, but be on the lookout for her to earn some in the years to come.
Taking a break from the entertainment industry is always risky, but Malina likely won't have any issue getting back into the swing of things. She has many fans all over the world who would love to see her on their screens again and it'll be nice to see how her career continues to evolve in the future.Teenage Mutant Ninja Turtles