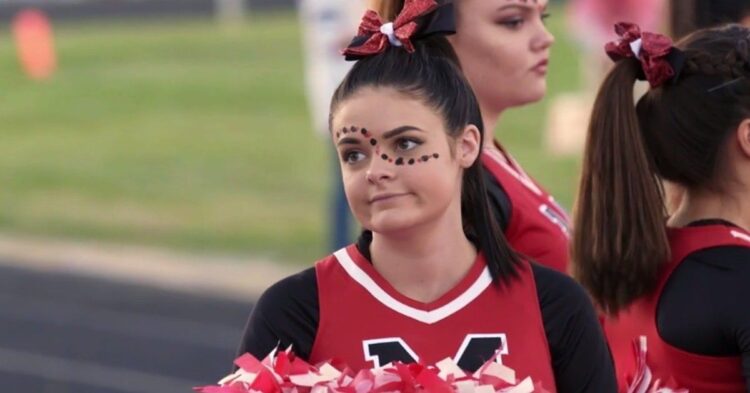 Television networks have a love affair with reality television shows. The more outlandish, the better, it seems. Shows such as Teen Mom were a huge hit following teenage girls who ended up pregnant by their teenage boyfriends. The world watched as they navigated their way through the pregnancy and were forced to grow up a lot faster than any teenager should have to grow up. Spinoffs such as Teen Mom: Young and Pregnant are also abundant on television, and the world loves to see a story about someone whose life is a mess. Enter Lexi Tatman. She's a woman who was first shown on national television during the first season of Teen Mom: Young and Pregnant. She, along with her boyfriend, was in the midst of raising their first child. Their son, Tobias, was born in 2017, and the show aired in 2019. She was fired from the show after the first season, and now her fans want to know what happened to her, where she is, and what's up with her life. Unlike many reality stars, her time was short and sweet, and she doesn't appear to have any desire to go back to what she was doing on television even after she was fired from reality television. Here's her story.
Her Story
Lexi Tatman has an interesting story. She met her son's father, Kyler, when she was in middle school. She was at a football game for her middle school in 2013 watching the boys play and freezing. He came to her and offered her a hug because she looked cold, and that was the beginning of their almost 9-year relationship. He proposed in 2020 when they were together for seven years, and she said yes. She also said yes to a dress in 2022, so it seems that this couple might be well on their way to making it down the altar. The couple welcomed their first son, Tobias, in October of 2017 when she was only 17 years old. In August of 2019, they welcomed a second child. They didn't tell the world that they were having a baby. They simply shared a photo of their son, Jay, when he was sleeping. She was 19 at the time their second baby was born in 2019.
Career Plans
Following her try at reality television and her subsequent firing, she was a woman who had a plan. She was going to mortuary school. It's morbid, yes, but someone has to do it. Ultimately, this career field did not pan out for the young mother, and she tried something new. She's a nail tech these days. She began the classes to learn how to do nails in May of 2020, and now she is certified and working as a nail tech for a living. Her fiancé, Kyler, worked hard in 2021 to earn his commercial driver's license. Being a driver with a CDL is a huge deal because now he can do many things that a regularly licensed driver is incapable of doing. She posted her pride in him on her social media account, and it seems that she is doing well alongside him.
Where is She Now?
She's living her own life. She's living in Colorado with her fiancé and their two sons, and they seem to be very happy together. They don't spend a lot of time in the spotlight, and she does share her family life online to her followers, but she doesn't appear to want to be part of the spotlight any longer. She's happy to spend her life doing what she loves – being a mother and a fiancé – and it seems that she is very much in the middle of planning a wedding. While we don't know anything about a location, a date, or any details, we do know that she bought a dress in April of 2022, so that means that there must be a wedding in the works. Do you just buy a dress and not plan a wedding? We didn't think so. At the moment, this is a couple who appear to be working, raising their boys, and spending as much time together as they can as a family. Perhaps being fired from reality television was not the worst thing to happen to them overall. They're able to live a relatively private life and keep their family to themselves, and that is really what works for most people. She's happy, she's thriving, and she's got her three guys with her in the meantime.