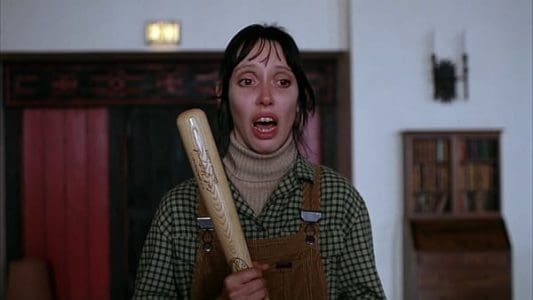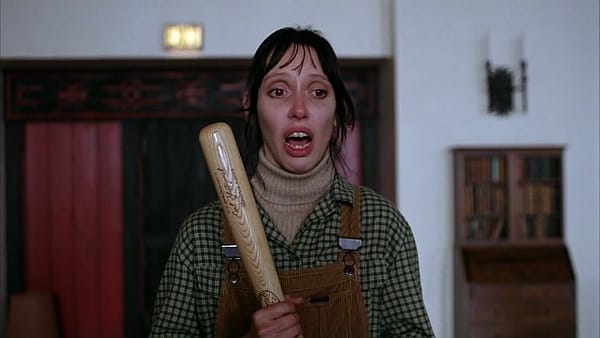 For all she's done in her career Shelley Duvall is only ever remembered for a few roles such as Wendy in The Shining and possibly Olive Oyl from the Popeye movie with the late Robin Williams. She did plenty while she was active and came to be one of the most well-known faces in her time, but there were moments when it felt as though she didn't get enough credit. Her time in The Shining was panned so heavily by critics that it's easy to think that if the critics had had to work with Stanley Kubrick and go through the stress that Duvall was feeling they might have reconsidered their harsh views of her role. At one point Kubrick was keeping her so stressed out to get the emotions he wanted out of her that Duvall started losing clumps of hair and was completely strung out. It's great to try to motivate actors and all, but there are limits that a director shouldn't go beyond, and despite the genius that created The Shining it's kind of hard to hear more than once just how Kubrick really tried to isolate Duvall from everyone in order to give her the hopeless and manic look that he wanted for her character. It's called acting for a reason, after all, there's no need to terrorize one's actors to get them into the mood.
Since retiring in 2002, Shelley has stayed out of public life as much as possible, but she did appear on an episode of Dr. Phil at one point, which revealed that she is dealing with a very serious bout of mental illness that requires a great deal of help. There were plenty of people that were adamant that Dr. Phil was using Duvall for publicity, and even a relative of the late Stanley Kubrick called Dr. Phil out on social media for daring to have her on his show. Others offered a different opinion though since they believed that her appearance on TV was better than any continued isolation since it could afford her the help she really needs. Some might want to cite a number of different reasons for Duvall's current mental decline, and some might even blame Kubrick for getting that particular ball rolling since his treatment of Duvall decades ago has been demonized more than once. But there is a good chance that this could be a genetic and possibly hereditary matter that has been worsened by time and by the demands of her former career. It's hard to know since much of what is written is conjecture until there's a firmly stated diagnosis on record of what's causing her illness. What is known however is that during her best years, Duvall was a very talented actress and she's definitely pleasing enough to remember.
One role that even Roger Ebert apparently agreed that she was meant to play was that of Olive Oyl in the aforementioned Popeye movie. While this movie was kind of an odd duck when it came to cinema since it portrayed Popeye in a slightly different way, it wasn't so horrible that people can't remember it, but it definitely wasn't so great that it would move beyond the Razzie stage. Casting Robin Williams as the titular character wasn't a bad idea at all, but casting Duvall as Olive was definitely one of the best moves in the history of cinema since she embodied the character perfectly and performed so well that many people should be able to agree that she was born to play the role and few others could have done so in such a convincing fashion. Something about Duvall has always made it clear that she's the type of actress that needs a role that is going to keep her around as someone that's not entirely strong but isn't so weak she can't stand up for herself in some way, that being her undaunted attitude that can flare up at any given time. In The Shining we didn't get to see a whole lot of that attitude, but we did get to see her show just enough strength to finally make her way out of the Overlook, collect Danny, and get the heck out of there. Of course, that strength might have been born more from fear than anything, but it still worked.
These days, Shelley is not looking well, and she's likely had better days since her mental health is deteriorating and it's a big hope that something will be done to help her out. The star that she was isn't the person that she is now, but many will gladly remember her glory days since she did manage to rub shoulders with some of the biggest stars and planted her name firmly in the history books where she belongs. If nothing else, she was a great actress at one time.